Google Pixel Watch 2 vs. Samsung Galaxy Watch 6: Which is the best Android watch?
Samsung wins for size variety, display size and brightness, and durability. Google wins for style, fitness, and storage.
Google's finest
Google has doubled down on Fitbit with its newest smartwatch, adding new health sensors like a multi-path heart rate sensor to give you more accurate results for sleep and fitness tracking. The watch itself lasts longer, performs faster, and feels lighter than the last model.
For
Gorgeous rounded display
Fitbit integration
Twice the storage
Snapdragon W5 Gen 1 chip
Excellent haptic crown
Against
Only one size option
Less durable design
Dimmer, thick-bordered display
Ultimate Galaxy Watch
Depending on whether you buy the Watch 6 or Watch 6 Classic, you'll get a comfortably light and sporty watch or a stylish timepiece with more accurate controls. Either way, Samsung has kept its place as the most reliable Android watch brand for years for a reason.
For
Two display sizes + Classic option
2,000-nit display
Military-grade protection
Longer battery life
Faster wi-fi downloads
Against
Touch bezel instead of crown
Only 16GB storage
Fewer fitness tools
Google and Samsung may have co-developed the modern version of Wear OS, but each takes its own hardware and software approach to making an Android smartwatch. Comparing the Google Pixel Watch 2 and Samsung Galaxy Watch 6, you can see those differences in action.
Last year, the Google Pixel Watch quickly became one of our favorite smartwatches despite its years-long development process. Still, the Galaxy Watch 5 remained our favorite thanks to years of Samsung tweaking and improving upon its design. Now that Google has had a year to improve upon and modernize its design, the Pixel Watch 2 looks even more competitive.
While we still need more time to test the Pixel Watch 2 fully, you can read our initial Pixel Watch 2 hands-on to see how it matches up to our Galaxy Watch 6 review. Otherwise, we'll break down all of the Pixel Watch 2 vs. Galaxy Watch 6 differences in design, specs, software, fitness tools, and more.
Google Pixel Watch 2 vs. Samsung Galaxy Watch 6: Design and display
Why you can trust Android Central Our expert reviewers spend hours testing and comparing products and services so you can choose the best for you. Find out more about how we test.
The Google Pixel Watch 2 looks remarkably close to the original Pixel Watch, with the same case size, thickness, 1,000-nit brightness, and 1.2-inch display with 384 x 384 resolution. If you were hoping for a second size option or that Google would shrink the display border, you'll have to wait and hope that the Pixel Watch 3 delivers there.
Samsung sells four variants of the Galaxy Watch 6: two standard models and two Classics. With either option, you can select a 1.3-inch or 1.5-inch display with double the brightness, making it easier to view outdoors. Specifically, the 40mm Galaxy Watch 6 case is smaller than the 41mm Pixel Watch 2 but gives you 0.1-inch extra space thanks to its minimal display border.
Using that border, the Galaxy Watch 6 has a capacitive touch bezel that you rotate your finger across to scroll through information. It works well enough in ideal conditions — better than the Galaxy Watch 5 bezel, in our tests — but isn't the most reliable when you're on the move or during a sweaty workout.
Choose the Pixel Watch 2, and you get a dedicated haptic crown to scroll through data instead. In our hands-on, we noted that "the newly redesigned crown feels higher quality with improved tactility and a more clicky spin."
Of course, you can choose the Galaxy Watch 6 Classic to have an entire rotating bezel around the display to slide through widgets; it gives you an easier grip than a crown but also adds some significant weight to the watch itself.
Google used stainless steel with the first Pixel Watch but switched to lighter, fully-recycled aluminum materials with this iteration. Thanks to that, the Pixel Watch has a more competitive weight, only about 2.3g heavier than the base Galaxy Watch 6 and significantly lighter than the stainless-steel Classic watches. Depending on which watch band you choose, either watch can be lighter or heavier than the other.
On that note, all of your original Pixel Watch bands carry over to work for the Pixel Watch 2, which has new Active Sport and Metal Slim bands but otherwise sticks to the same options. While we have plenty of Galaxy Watch 6 bands we recommend, Google's first-party bands have a stylish look (paired with the more stylish watch) that we appreciate.
Although the Galaxy Watch 6 is much thinner than the Pixel Watch 2 on paper, that's only thanks to Samsung's, er, creative measurements that don't take the sensor housing into account. By our measurements, it's 12mm thick, just 0.3mm thinner than the Pixel Watch 2.
The biggest upside to the Galaxy Watch 6 is its more durable design. Both watches have 5ATM and IP68 ratings for dust and water resistance, but only Samsung achieved a MIL-STD-810H rating to protect against shock damage. Google's gorgeous round-edged display looks as fantastic as ever, but it's more liable to pick up scratches along the edges.
The Pixel Watch 2's Gorilla Glass 5 protection, too, won't be as reliable as Samsung's sapphire glass built into the Galaxy Watch 6. You may want to look into Pixel Watch 2 screen protectors, should you choose it.
Google Pixel Watch 2 vs. Samsung Galaxy Watch 6: Hardware and sensors
Swipe to scroll horizontally
| Category | Google Pixel Watch 2 | Samsung Galaxy Watch 6 |
| --- | --- | --- |
| Display | 1.2-inch (384x384) AMOLED | 1.3-inch (432x432), 1.5-inch (480x480) Super AMOLED |
| Brightness | 1,000 nits | 2,000 nits |
| Processor | Snapdragon Wear 5100 + Cortex M33 co-processor | Samsung Exynos W930 (1.4GHz) |
| RAM | 2GB | 2GB |
| Storage | 32GB | 16GB |
| Navigation | Touchscreen, haptic crown, side button | Touchscreen, two buttons, digital bezel (GW6), physical rotating bezel (Classic) |
| Battery | 306mAh; up to 24 hours with AOD | 300mAh or 425mAh; Up to 40 hours |
| Wireless charging | Yes | Yes |
| Sensors | Accelerometer, altimeter, ambient light, cEDA, compass, ECG, gyroscope, magnetometer, optical heart rate, skin temperature, SpO2 | Samsung BioActive Sensor (Optical Heart Rate + Electrical Heart Signal + Bioelectrical Impedance Analysis), Temperature Sensor, Accelerometer, Barometer, Gyro Sensor, Geomagnetic Sensor, Light Sensor |
| Connectivity | LTE (optional), Bluetooth 5.0, Wi-Fi 802.11 b/g/n 2.4GHz, NFC, GPS L1, GLONASS, BeiDou, Galileo, QZSS | LTE (optional), Bluetooth 5.3, Wi-Fi 2.4/5GHz, NFC, GPS/ GLONASS/ GALILEO/ Beidou |
| Compatibility | Wear OS 4 / Android | Wear OS 4 / Android |
| Durability | Corning Gorilla Glass 5; 5ATM; IP68 | 5ATM, IP68, MIL-STD-810H, Sapphire Glass |
| Materials | Aluminum | Aluminum |
| Dimensions | 41 x 41 x 12.3mm | 38.8 x 40.4 x 9.0 mm; 42.8 x 44.4 x 9.0 mm |
| Weight (w/out strap) | 31g | 28.7g or 33.3g |
| Colors | Matte Black, Polished Silver, Champagne Gold | Graphite, Gold (40mm); Graphite, Silver (44mm) |
In the last generation, the performance battle between the Watch 5 and Pixel Watch was somewhat complicated. Google relied on an old Galaxy Watch 1-era Exynos 9110 chip but paired it with a robust 2GB of RAM and a Cortex co-processor to handle behind-the-scenes health and watch face tasks; Samsung had the newer Exynos W920 chip paired with just 1.5GB of RAM.
With this generation, the Galaxy Watch 6 jumped to the W930 chip with 2GB of RAM, giving it an 18% clock speed boost, 25% shorter app switching, and general loading time improvements. In practice, we've found it's very fast for virtually anything you ask it to do.
As for the Pixel Watch 2, it switches to the Snapdragon W5 Gen 1, paired with the same Cortex M33 co-processor and 2GB RAM as the last model. It also keeps its 32GB of storage space for music and apps, whereas the Galaxy Watch 6's 16GB of storage is a last-gen weak point for an otherwise future-proofed watch.
We didn't get enough hands-on time with the Pixel Watch 2 to judge how much faster it is, but we do know at least that it's significantly more battery efficient with a battery that's only 12mAh larger, giving you 24 hours per charge with always-on display (AOD) active, according to Google. We don't have a non-AOD estimate as of yet.
For comparison, the Galaxy Watch 6 has a 40-hour estimate but lasts just 30 hours with AOD active. It does well in standby mode for checking notifications and heart rate data but activates tools like always-listening Assistant or music streaming, and it's more of a charge-once-a-day watch. The Pixel Watch 2 also requires daily charges, but its efficient chip gives us hope that it can handle robust use without dying overnight during sleep tracking.
As for recharging either watch, the Pixel Watch 2 takes 43 or 75 minutes to reach 80% or 100%, respectively, while we found that the Galaxy Watch 6 takes about 45 minutes to hit 75% or 70–75 minutes to hit 100%. They're comparable, in other words.
Both the Galaxy Watch 6 and Pixel Watch 2 measure heart rate, heart rate variance, high and low heart rate warnings, passive irregular heart rate rhythm (AFib), active AFib detection (ECG), stress, breathing, blood oxygen, and skin temperature.
They also have most of the typical watch sensors you'd expect, like accelerometers, gyroscopes, altimeters, compasses, and ambient light sensors, as well as most of the same global satellite navigational systems (GNSS) like GPS. Neither has dual-frequency GPS tracking, unfortunately.
As for connectivity, either watch lets you upgrade to a 4G LTE version for $50 while offering NFC for tap-to-pay and Wi-Fi for faster downloads, though no Ultra Wideband like the Apple Watch. Samsung does win in this area with support for WiFi 5GHz downloads and Bluetooth 5.3 instead of 5.0.
In terms of unique health sensors, the Watch 6 measures your body composition with Bioelectrical Impedance Analysis (BIA), though our reviewer found that its results were rather inconsistent compared to smart scale results.
The Pixel Watch 2 took the Fitbit Sense 2 cEDA sensor for body response using heart rate, heart rate variability, and skin temperature; Samsung also has a stress-tracking widget but doesn't say what metrics it uses specifically.
Both watches have health data limitations to consider. Google locks a lot of its health data behind the paywall of Fitbit Premium, and the Pixel Watch 2 doesn't let you actively check some health data like blood oxygen — only checking it passively overnight.
Samsung makes most of its data available in Samsung Health, but its ECG data specifically must be viewed in the Samsung Health Monitor app that's exclusive to Samsung phones. And it doesn't have a paid option to take your data and analyze it for health trends, as Fitbit and Google offer.
Google Pixel Watch 2 vs. Samsung Galaxy Watch 6: Software and fitness
The Pixel Watch 2 comes with Wear OS 4 out of the box, while the Galaxy Watch 6 uses One UI 5 Watch based on Wear OS 4.
The Pixel Watch 2 is getting new apps like Gmail and Google Calendar with Wear OS 4, along with new watch faces, a backup and restore feature, and revamped Google Assistant that answers questions based on your tracked health data.
While these all count as reasons to get excited for Google's watch, the Galaxy Watch 6 should eventually get many of these tools in a One UI 5.5 Watch update, and it's had access to Backup and Restore for years. Generally speaking, both watches give you similar first- and third-party apps, though Samsung is more likely to push you towards its own and make you dive into settings to switch to Google Assistant or Wallet.
In terms of fitness tools, both watches have dozens of sports modes and a few key activities with automatic detection for a few popular activities like running and cycling. Each has customized heart rate zones, VO2 Max data, and the ability to follow set workout parameters that buzz your wrist if you're off pace.
The key difference, of course, is Google's Fitbit Premium integration. The Pixel Watch 2 offers 6 months of free membership, giving you access to a Daily Readiness score based on your sleep data, health data trends, wellness reports, professional workouts, and plenty of other useful information and workout tools.
Once your subscription runs out, you'll have to pay $10/month or $80/year to access a lot of this data. That's the key downside to the Pixel Watch 2 that it pushes you to pay for a subscription by integrating Fitbit so deeply into the watch's operating system.
Google Pixel Watch 2 vs. Samsung Galaxy Watch 6: Which should you buy?
The Galaxy Watch 6 pricing ranges from $300 for the smallest model to $430 for the largest Watch 6 Classic. The Pixel Watch 2 falls squarely in the middle at $350...but your watch price will tick upwards if you end up staying subscribed to Fitbit Premium.
Currently, the Galaxy Watch 6 claims the top spot for best Android smartwatch on the strength of its performance, durable design, and solid battery life. But depending on our Pixel Watch 2 review, Google could challenge Samsung for this top spot despite a few key downgrades simply because it serves as both an Android watch and a fitness smartwatch.
That last point may determine which you choose. If you want a smartwatch that gives you plenty of fitness tools and easily digestible health data, Google has put more effort into this area than Samsung via its Fitbit acquisition. If you're more interested in the apps and don't want to pay for a fitness subscription, Samsung may serve you just fine.
Otherwise, your choice may come down to which Android phone you own, since the Pixel Watch 2 will pair best with the new Pixel 8, while the Galaxy Watch 6 has exclusive tools found on Galaxy S23 phones. Or, if you care more about aesthetics or durability, the stylish Pixel Watch 2 or more rugged Galaxy Watch 6 will serve your needs more.
Google's finest
Choose the Pixel Watch 2 for Fitbit integration, a sleek edge-to-edge design, extra music storage, and reliable crown controls. Don't choose the Pixel Watch 2 if you want a larger, a brighter display, or a more durable design.
Ultimate Galaxy Watch
Choose the Galaxy Watch 6 if you prioritize longer battery life, larger displays, and more reliably rugged designs. Don't choose the Watch 6 if you want the most storage space for music or deep fitness integration within the OS.
Sign up for Black Friday email alerts!
Get the hottest deals available in your inbox plus news, reviews, opinion, analysis and more from the Android Central team.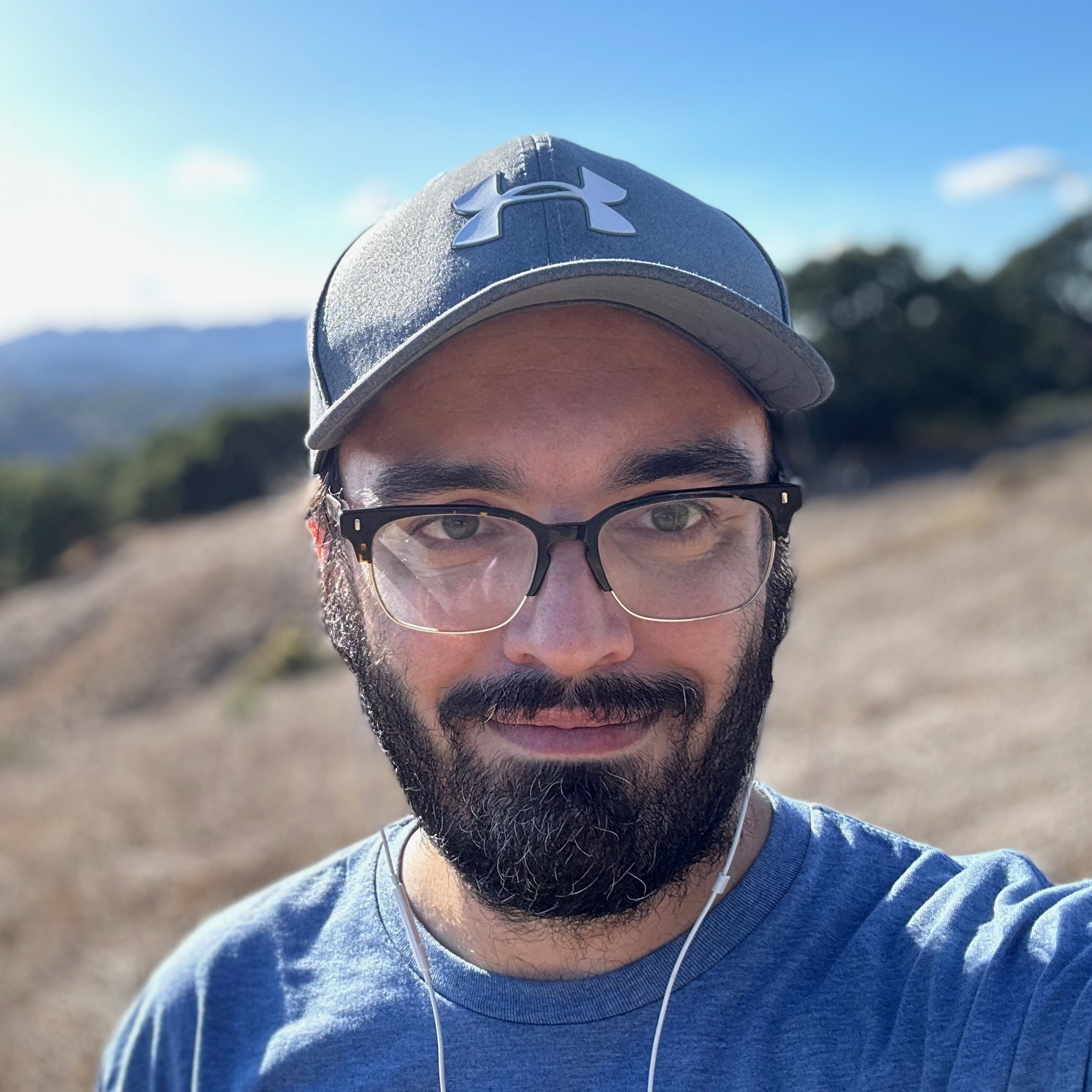 Senior Editor, VR/AR and fitness
Michael is Android Central's resident expert on fitness tech and wearables, with an enthusiast's love of VR tech on the side. After years freelancing for Techradar, Wareable, Windows Central, Digital Trends, and other sites on a variety of tech topics, AC has given him the chance to really dive into the topics he's passionate about. He's also a semi-reformed Apple-to-Android user who loves D&D, Star Wars, and Lord of the Rings.
For wearables, Michael has tested dozens of smartwatches from Garmin, Fitbit, Samsung, Apple, COROS, Polar, Amazfit, and other brands, and will always focus on recommending the best product over the best brand. He's also completed marathons like NYC, SF, Marine Corps, Big Sur, and California International — though he's still trying to break that 4-hour barrier.
The watch 5 Pro lol.

Reply