Can the Charge 6 and Pixel Watch 2 fix Fitbit's woes?
Fitbit has several paths it can take to regain people's trust. Most of it starts with improving Fitbit Premium.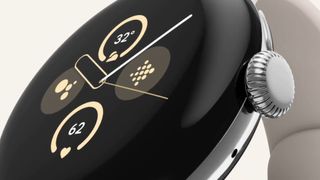 (Image credit: Google)
Within the next two weeks, Google and its Fitbit brand will release two new wearables: the Pixel Watch 2 and an unnamed Fitbit that's almost certainly the new Charge 6. Each should come with 6 months of free Fitbit Premium to tempt fitness fans. The question is, after such a rough stretch for Fitbit since its Google acquisition, can these trackers turn things around for frustrated long-time users?
Sunday Runday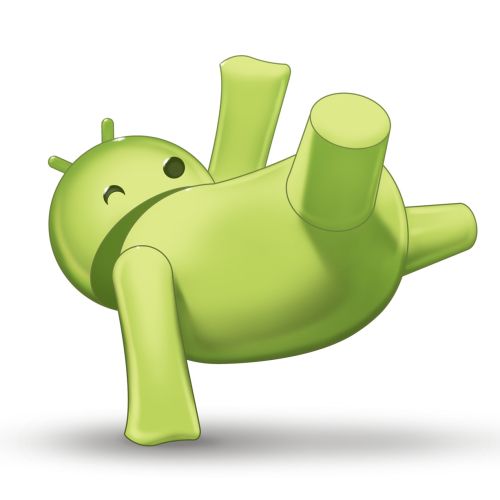 In his weekly column, our Senior Editor of Wearables and Fitness Michael Hicks talks about the world of wearables, apps, and fitness tech related to running and health, in his quest to get faster and more fit.
Fitbit will announce a new "mystery" device this Thursday, but it's not much of a secret. Its recent Twitter/X post shows a glimpse of a fitness tracker that looks a heck of a lot like the Charge 5 in size and shape. Plus, sources at 9to5Google claimed the Charge 6 is coming with new support for Google apps like Maps and YouTube Music.
As for the Pixel Watch 2, recent rumors suggest it'll steal most of the Fitbit Sense 2's health sensors and revamp its exercise UI from the last-gen model, such as more visible heart rate zones during workouts. Plus, it'll get tools like car crash detection that no Fitbit watch has received yet.
Plenty of Fitbit fans may see the Pixel Watch 2 as part of the problem: Google keeps taking Fitbit's best features and shoving them into its own smartwatch, without giving enough back to keep Fitbit unique.
The latest Fitbit-branded devices like the Fitbit Versa 4 and Sense 2 backslid in key areas in the last year, as did the Fitbit app when it lost challenges, adventures, and open groups earlier this year. Plus, Google has faced fines and criticism for refusing to say where your Fitbit health data is sold.
So what do Fitbit fans have to get excited about, and how does Google reinspire their confidence? That's a question both companies will start to answer on September 28 with the (alleged) Fitbit Charge 6. But whether it's a game-changer or more of the same, the Charge 6 won't reverse Fitbit's dipping sales on its own. Fitbit has several potential routes it can take to reinspire fitness fans. Here are just a few of them.
Option 1: Challenge Apple Fitness+ more
If the Charge 6 really is a Charge 5 clone with more Google apps, that may or may not underwhelm Fitbit fans, but it's not really a surprise. It's become increasingly difficult to improve fitness tracker hardware from year to year without making them prohibitively heavy or expensive.
So in lieu of improving the hardware, Fitbit needs to focus on making its Fitbit Premium subscription something worth paying for, when consumers know they can pick other brands that give them free data across most of the same sensors and categories.
Instead of focusing on health trend reports — which are useful, but easy to take for granted — Fitbit needs to make a splash in other areas.
For starters, it has plenty of challenging workouts and guided programs, some partnered with well-known fitness brands like Les Mills. It had the right idea when it partnered with Will Smith for a workout program; it just couldn't have predicted the Oscars fiasco a few months later. Since then, Fitbit hasn't added any major programs.
Fact is, Fitbit Premium's 200+ workouts fall well short of the 4,000+ workouts you get on Apple Fitness+ for the same monthly price. Quantity and variety matter as much as quality when you're working out in the same living room over and over.
If Fitbit would leverage Google's money to vastly expand its workout program — and its YouTube Music library to add licensed music to its workouts, as Apple does — that would tell indoor fitness fans they should invest in Premium because Google invested in it.
On top of that, we heard last year that Google wants to integrate Fitbit and Wear OS into Chromecast so you can see heart rate, calories burned, and other data on the TV while you work out. That's another perk of Apple Fitness+ that we'd love to see emulated, along with a dedicated Fitbit app on Google TV where you can find workouts easily.
The Fitbit app really prioritizes indoor workouts over outdoor workouts. This option would have it double down on this strategy.
Option 2: Challenge Garmin's recommendations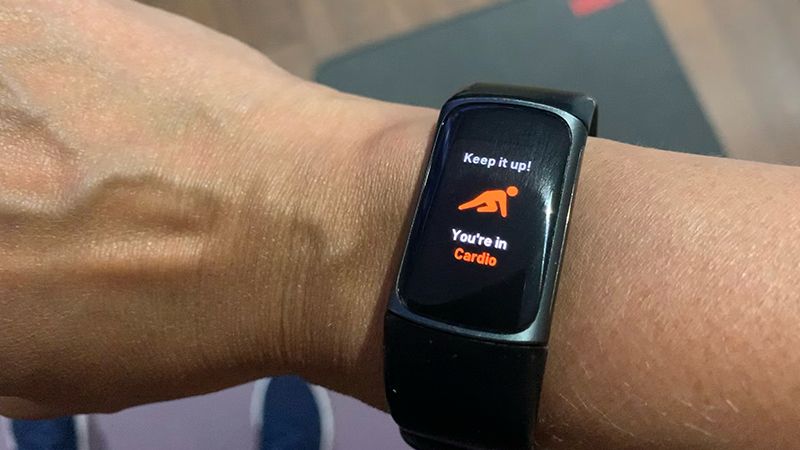 Fitbit is generally considered one of the best brands for sleep tracking, which gives you reliable results when calculating your Daily Readiness Score. But from that point on, Fitbit only tells you how many Active Zone Minutes you should try to hit that day, and recommends indoor workouts based on that number.
For comparison, with a Garmin watch, you'll be recommended a low-aerobic, high-aerobic, or anaerobic workout of different intensities and lengths based on your Body Battery score and recovery time estimate.
To put it another way, Garmin and Fitbit use the same information to judge your ability and readiness to work out. With that info, Fitbit will tell you to complete X Active Zone Minutes and point to one of its official HIIT videos. Garmin will create an algorithm-generated outdoor workout tailored to improve your VO2 Max and deliver a balanced exercise load.
In addition, the Garmin Coach feature lets you download a running or cycling training plan with the goal of hitting a specific distance or pace after a few months. It'll download tons of workouts to your Garmin Calendar that gradually increase in difficulty toward that goal.
Each method is valid, and Garmin certainly doesn't have Fitbit's training videos. But if Fitbit branched out to do more outdoor training guidance in addition to its indoor strengths — taking Daily Readiness to the next level for athletes — that'd be an encouraging sign.
Instead, right now, your Fitbit calculates Cardio Fitness — which is basically VO2 Max data — but doesn't do much with it except to use it to judge the quality of your runs after the fact. You're on your own for planning your outdoor workouts, aside from a target duration.
If Fitbit began to offer more detailed workout recommendations, tethered to your Google Calendar, and available on Fitbit trackers that cost significantly less than the best Garmin watches or Apple Watches, Fitbit would have a compelling edge over the fitness community.
Option 3: Go all-in on Google apps
This seems to be the path Google and Fitbit have chosen, so let's see if it's likely to succeed.
The Fitbit Sense 2 and Versa 4 switched up the Fitbit OS to appear more like a lightweight version of Wear OS, with access to Google Maps and Wallet. At the same time, however, Fitbit made some baffling choices: it disabled the wi-fi antenna already present in the watch, removed music storage and third-party apps, and ended Google Assistant support.
With the Charge 6, the 9to5Google leak suggests it'll have Maps support and YouTube Music playback controls linked to your phone. As a fitness tracker, it isn't likely to have a mic or speaker for any smart assistant; we can at least hope it'll have Google Wallet, since the Charge 5 had NFC tap-to-pay support.
The focus on YouTube Music seems a bit odd. Most fitness watches and trackers offer platform-agnostic playback controls linked to your phone; they only use specific apps if you can stream or download music from that app — something the Charge 6 isn't likely to offer. It feels more like the focus on Google apps hurts rather than helps here, since a lot of Fitbit fans are iPhone users that probably prefer Apple Music or Spotify controls.
It also seems unlikely that Fitbit will ever get Google Assistant back. We've heard rumors that Google is cutting back on support for Assistant on anything besides Android phones, Wear OS watches, and other first-party devices. Fitbit is technically a "first-party" brand, but in Google's efforts to make its assistant smarter, it's also making it more difficult to put Assistant on budget hardware.
Generally speaking, both Android and iOS users love Google apps. But there aren't many Google apps that could work safely on Fitbit devices, because they need to prioritize battery life over performance. So while the Fitbit-Google partnership does benefit new Fitbit watches in the short term, it will probably only deliver limited returns before you'd have to upgrade to the Android-only Pixel Watch 2 for proper app support.
---
The final option, one I don't want to think about, is that Google stays its current course. It continues to take all of Fitbit's best features and shove them into the Pixel Watch to challenge Apple and Samsung, while the best Fitbit trackers mostly remain stagnant.
Looking at the recent Fitbit app redesign, it's clear that it mostly repackages the features like workouts that were already present before. It makes it easier for users to find relevant HIIT, dance cardio, and more based on "workout type, duration, required equipment, instructor," and other criteria. But you won't necessarily find anything new.
The Fitbit Charge 5 is our favorite fitness tracker despite being two years old, while the Pixel Watch is one of the best Android watches. Despite my doom-and-gloom thoughts on Fitbit's future, I'm hopeful that the Charge 6 and Pixel Watch 2 will live up to that legacy and impress us.
Still, I can't deny that Fitbit has had a slow 2023, and Google's acquisition hasn't necessarily delivered the boost that people hoped for. So I'm very curious to see whether Fitbit and Google have a plan to keep Fitbit Premium relevant, or if Google merely hopes to milk Fitbit for all its worth based on customers' goodwill and brand recognition.
Be an expert in 5 minutes
Get the latest news from Android Central, your trusted companion in the world of Android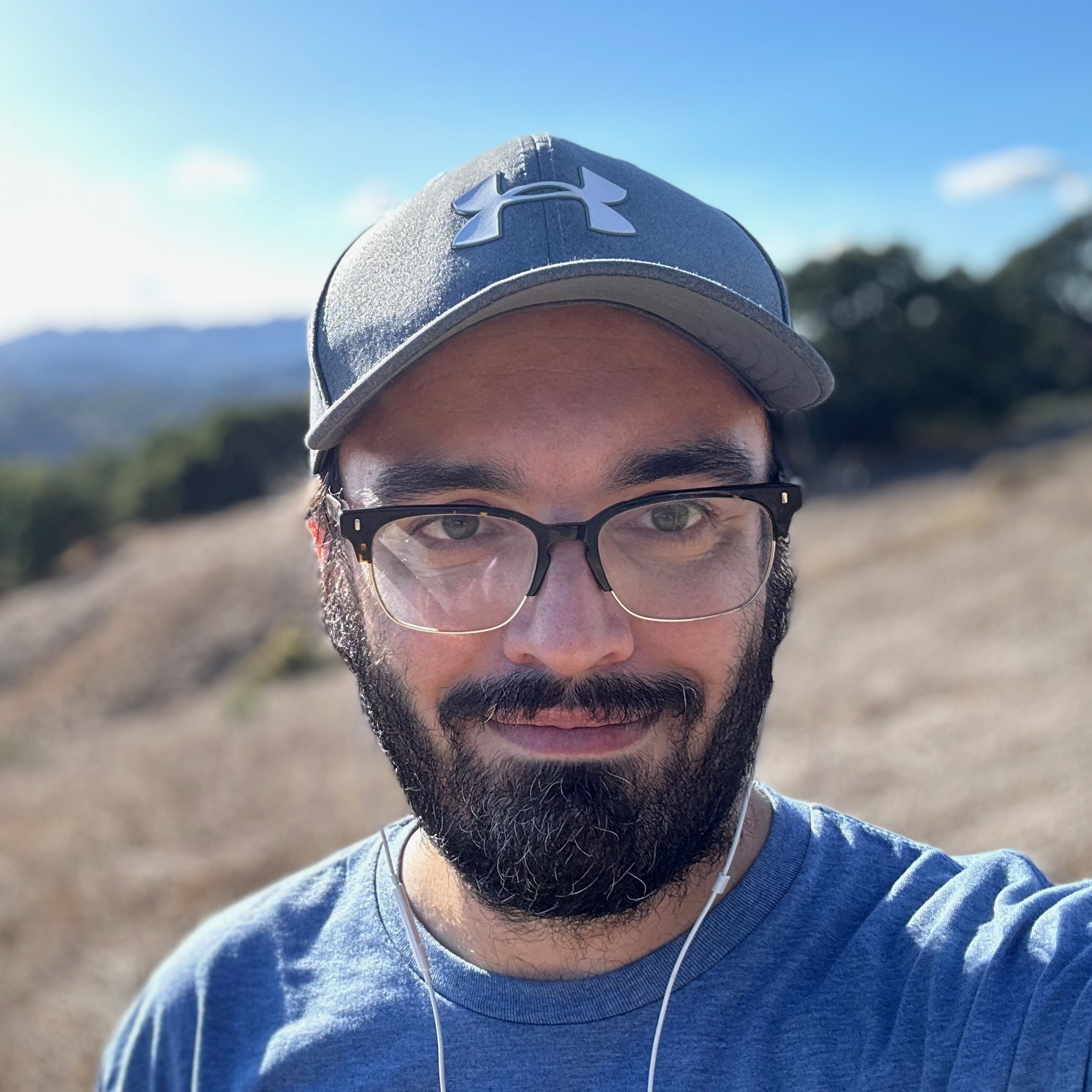 Senior Editor, VR/AR and fitness
Michael is Android Central's resident expert on fitness tech and wearables, with an enthusiast's love of VR tech on the side. After years freelancing for Techradar, Wareable, Windows Central, Digital Trends, and other sites on a variety of tech topics, AC has given him the chance to really dive into the topics he's passionate about. He's also a semi-reformed Apple-to-Android user who loves D&D, Star Wars, and Lord of the Rings.
For wearables, Michael has tested dozens of smartwatches from Garmin, Fitbit, Samsung, Apple, COROS, Polar, Amazfit, and other brands, and will always focus on recommending the best product over the best brand. He's also completed marathons like NYC, SF, Marine Corps, Big Sur, and California International — though he's still trying to break that 4-hour barrier.