Gone are the days of spending tons of cash every month just for reliable cell service. Mint Mobile is the very first phone carrier that operates entirely virtually to bring customers better value. With no brick-and-mortar stores and fewer employees, Mint Mobile is able to offer one of the most affordable Unlimited data plans on the market powered by 5G and 4G LTE networks. Today you can score unlimited data, talk, and text with nationwide coverage for only $30 per month when you select Mint Mobile's 3-month intro plan.
Though Mint Mobile's best plan is priced at $30 per month, more affordable plans are available as well starting as low as $15 monthly for 4GB data with unlimited talk and text. After your 3-month intro offer has ended, you'll be given the opportunity to renew at Mint Mobile with a 3, 6, or 12-month plan. Unlike the biggest phone carriers out there, Mint Mobile doesn't require you to sign an annual contract when signing up.
Unlimited Savings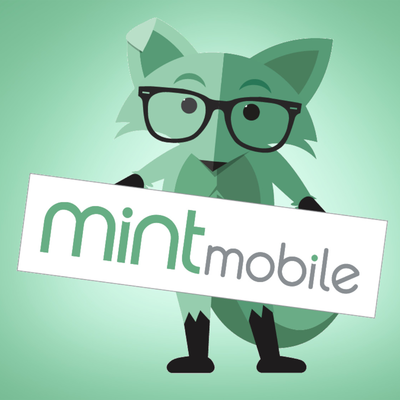 Mint Mobile Unlimited Data plan
Mint Mobile is the very first phone carrier that operates completely online, allowing for stunningly low prices that put the competition to shame. You can start an Unlimited data plan today with unlimited talk, text, and data for just $30 per month.
$30/month
Mint Mobile has some excellent deals on new smartphones as well. For instance, you can pair the new iPhone 12 Mini and Mint Mobile's Unlimited Data plan together for just $60 per month. Of course, the top Android devices like the Samsung Galaxy S21 are available for purchase at Mint Mobile as well, or you can bring your own device to use on the network.
Every Mint Mobile plan includes unlimited talk and text, free calling to Mexico and Canada, free mobile hotspot functionality, and Wi-Fi calling and texting. Plus, Mint Mobile will switch your service seamlessly between 5G and 4G LTE depending on whichever is strongest in your area.
Each of Mint Mobile's data plans has a 7-day Money Back Guarantee refund policy in case you change your mind after signing up. You can even check your zip code on Mint Mobile's homepage to ensure you'll have adequate reception in your area before becoming a subscriber.
We may earn a commission for purchases using our links. Learn more.