Ditch your cable company for the $30 Amazon Fire TV Stick with Alexa Voice Remote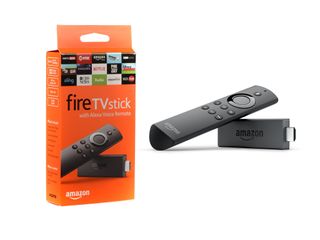 Amazon has its Fire TV Stick with Alexa Voice Remote (opens in new tab) on sale today for only $29.99. This deal saves you $10 off its regular price and is sure to last a limited time only.
The Fire TV Stick lets you get rid of the cable company and monthly cable bill by giving you access to over 500,000 movies and TV episodes via Netflix, Prime Video, Hulu, HBO and other streaming services. It also lets you visit websites like Facebook and Reddit.
The included remote can be controlled with your voice and the best part is this stick can be plugged into any TV that has an HDMI port. Just connect it to your home Wi-Fi network and you're ready to start streaming.
See at Amazon (opens in new tab)
Have you listened to this week's Android Central Podcast?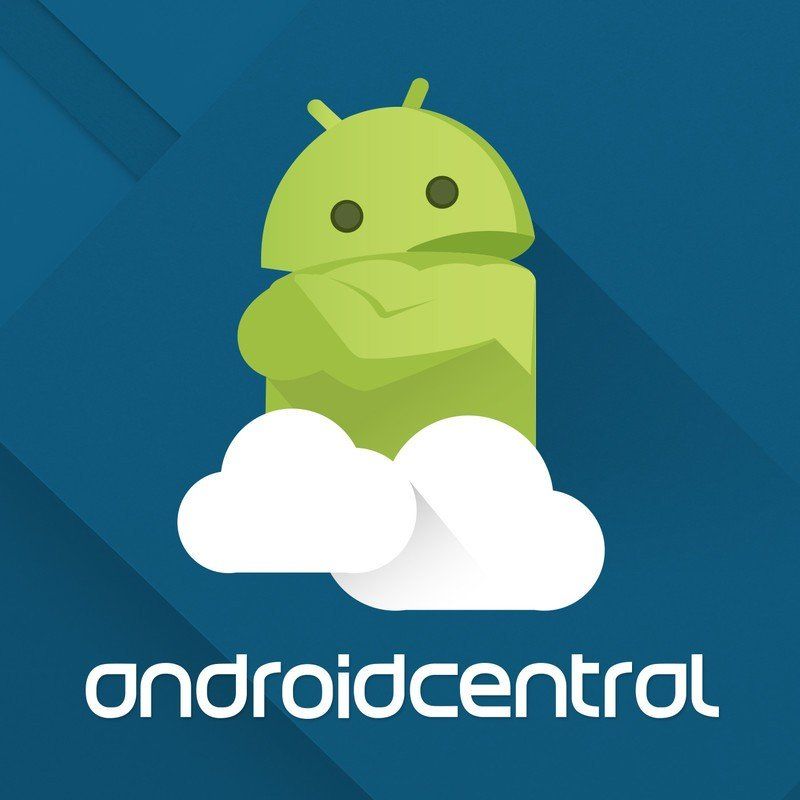 Every week, the Android Central Podcast brings you the latest tech news, analysis and hot takes, with familiar co-hosts and special guests.
Android Central Newsletter
Get instant access to breaking news, the hottest reviews, great deals and helpful tips
Alex is a graduate from the University of North Florida with a background in sales and merchandising. When he's not hunting down the next great deals to post on Thrifter, he can be found making music and working on his eBay business.
You still have to have the cable company internet unless you use your phone company 10 dollars a month for Netflix 9 a month for Amazon prime 9 a month for hulu

Never understood what that means, to ditch your cable when the cable company only offers internet with bundled up packages that one is forced to have due company rules. I have to have the 3 package or 2 package deal to get data service. So what are people talking about????

No, you can just get internet only. I have it

Yeah, I could ditch everything but internet, but because of the way they work the bundles, it would cost me more to have just internet and "cut the cord" and ala carte what I want.

Buy the Fire TV box not the Fire TV stick. The stick is way too slow.

It's slower, but it's not too bad. The 4K one works well

I have a 100 channels plus 100 mbps internet with Comcast for 80 bucks. I'll stick with cable. You cord cutters think you have something figured out . Not really

Aside from sports, home improvement, nature shows, documentaries, and a world of other things I don't feel like listing right now, all of which one can easily get for free with minimal effort, all other TV is straight garbage and a waste of time and money. I, for one, would rather save that money than spend it on crap I don't watch. Maybe it's you who hasn't figured it out.

You're apparently in a lower cost area, on a promo, or have more competition. And box rentals add up. If you have one TV, it's not terrible. But I have to cover 5 TVs boxes and modem rentals. My bill was hitting 250+/m with Comcast. I'm a "cord cutter" now, 60 mbps internet only for $86 including tax and modem rental - I intend to buy my own modem soon to be reduce it to $75. In my area, we only have Comcast so they price gouge us. Direct TV now for $43. So I cut it, not as much as others could, but a cut nonetheless. Free home phone through Ooma too. Others with more choices can get the same internet package from Comcast for around $40. Most people will be fine with 60Mbps. Direct TV Now needs around 8mpbs. Netflix around 6-10. I've had 4 TVs streaming simultaneously in HD plus remote VPN in to work without a hiccup.

Nope, calling BS on you. Show your receipt. Just was at Comcast there is no package(s) for that price. Its $40 for 25MBS internet, and another $80 for channels that don't include sports or many other popular ones. I use Hulu live TV and that is $40 bucks a month which actually includes all ESPN channels and the other popular ones Comcast did not include.

You have to use Firefox, but YouTube works

Or I can use my Chromecast, Roku, other Chromecast, other Roku, smart TV, or any of my other devices that run it natively.
Not having YouTube would be like buying an LG/Samsung/Sony smartphone and not being allowed to download chrome because someone got their panties in a bunch. A friend's of mine has a fire stick, in l I've used it, they do not have consumers in mind when they designed it.

Cord cutting has to be the worst term ever...there is currently no way else to get decent internet...and if you have to have internet and live sports at HD quality your stuck .

I have 100 mb internet for $55. a special cable package for $25. A 4k Roku that streams my cable. Many cable companies are offering a smart TV or Roku app. NBA in 4k, that's the spot

Dooki - Sounds like a good setup. We got rid of cable TV, but the 200 MB internet with phone costs us $127 per month. AT&T is just too slow.

We have 60m, it's works just fine. Multiple HD streams simultaneously no buffer at all.

I call BS on the no buffering at 60m. Even 1080p buffers on a 1 gig connection with 3 streams running let alone 5 (max people in my household)...not even trying to throw 4k in the mix of that.

Something is really wrong with your WiFi connections then. I have a 60mbps connection through spectrum and my entire house is wireless (only device hardwired is Samsung Shahina SmartThings hub) on a dual band Asus router. My 4K Nvidia Shield TV and LG Smart TV both stream simultaneously along with another Roku @ 1080P without any stuttering. All of them are connected to the 5GHz band and easily get ~59mbps on an average. I really don't have any connectivity issues after I a) bought my own modem and b) switched to a dual band WiFi router.

Same here, all wireless on 5G band

Absolutely have something messed up. It shouldn't even hiccup.

No reason to bs.. HD 1080p only needs 5-8mpbs. 4K needs around 25mbps. Look it up.

I really dislike my fire stick. I much prefer Roku.

Same here, roku is the greatest.

I find them both to be the same. Firestick wins purely for the fact of Kodi

I got the best of both worlds, Roku for living room, Nvidia shield with kodi for media room and bedroom

Sweet. I like the Shield, a bit pricy though.

I wish I could get rid of cable but cancelling cable means internet jumps up in price plus we would probably have to pay for more bandwidth since everything we watch will use it. That means we would save about $10 a month. Hardly enough to pay for a streaming service.

Well, it all depends on your area and needs.. I cut my bill from 250+ to 130. Less channels yes, but I didn't watch them anyway. Plus saving $50 in box rentals alone.

You can try cutting cable, going with a higher (30mbps+) plan and switch to an IPTV service like Sling TV.
Android Central Newsletter
Get instant access to breaking news, the hottest reviews, great deals and helpful tips
Thank you for signing up to Android Central. You will receive a verification email shortly.
There was a problem. Please refresh the page and try again.