If you're using a keyboard, you should also be using a wrist rest. It can prevent long-term issues like carpal tunnel, and it just feels better even in the short term. With your hands elevated to the keyboard, you'll be able to type faster, too, without fatigue. Today, the HyperX HX-WR ergonomic wrist rest is down to $14.99 on Amazon. The wrist rest usually sells for around $20 and doesn't drop from that price very often. It has only matched this price twice before in its history, so you're getting a good deal and doing something nice for your hands.
Save Yourself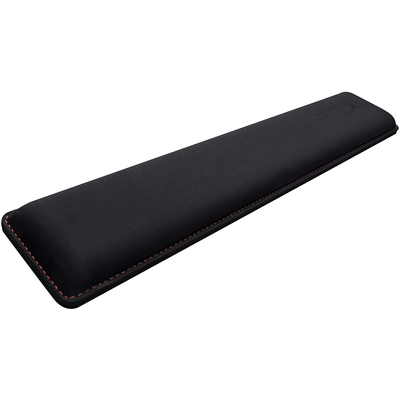 HyperX HX-WR anti-slip ergonomic memory foam wrist rest
Uses cooling gel and memory foam for a far more comfortable experience than normal wrist rests. Has a stable, anti-slip grip so it won't go sliding around on your desktop. Uses anti-fray stitching and an ergonomic design.
$14.99 $20.00 $5 off
The deal given is no longer valid and we do not have a better one. However, we have found some similar deals
The wrist rest is large enough for any full-size keyboard, so you'll want one that has a numpad on it. Otherwise the rest will look a little out of place being too large. If you don't have a great keyboard and want to upgrade that, too, consider getting the Corsair K70 Mk.2 mechanical keyboard. It's on sale for $50 off today. It comes with a sort of wrist rest, but that thing ain't got nothing on HyperX and is detachable.
If you want to stick with the HyperX brand, you can get the HyperX Alloy Elite RGB mechanical keyboard on sale for $80 from a street price around $140. This is a Black Friday remnant that might sell out soon as the other versions already have.
The HyperX wrist rest uses a cooling gel and memory foam so your wrist stays comfortable, and it will always be comfortable even when you come back to keep typing later. The bottom has a natural rubber underside, so it won't slip around on your desktop or take away your focus while you're working/playing/whatever. The top side is built with anti-fray stitching that will make sure the rest lasts you a long time.
Cyber Monday Deals
Check out more Cyber Monday deals:
We may earn a commission for purchases using our links. Learn more.