Looking to get yourself a Google Pixel 4 smartphone? How about TWO Google Pixel 4 smartphones? Right now at Verizon, not only can you save $300 on the Google Pixel 4 or Pixel 4 XL but you can also get $800 off a second smartphone whether you go with the Pixel 4 or Pixel 4 XL. Considering the Pixel 4 is only $800, that's literally a Buy One, Get One Free deal. Even if you choose to take the Pixel 4 XL instead, that's a huge chunk of savings off the total cost.
Two for You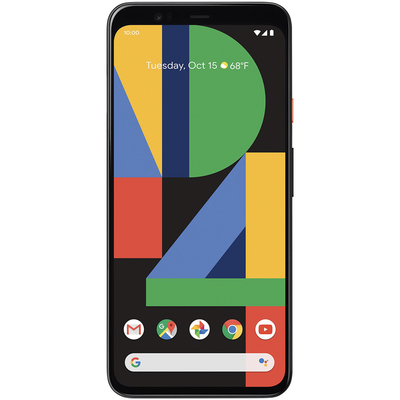 Google Pixel 4 smartphone with second free
Both the $300 off and the $800 off a second phone work with the Pixel 4 and Pixel 4 XL. Both credits are applied over the course of 24 months. Since the regular Pixel 4 is only $800, you essentially get it for free as a second phone on a new line.
$300 off and BOGO
For the original $300 off, all you have to do is add a Pixel 4 or Pixel 4 XL to your cart. You can pay for it through monthly payments or just go for the full retail price up front. Either way, you will get a $300 promo credit applied over the course of 24 months. If you add two of the phones to your cart, and one of those phones is signed up on a new line of service and a Verizon Unlimited plan, then you will get $800 applied to your cart over the same amount of time. That stacks with the $300 off, too, so you end up getting $1,100 back.
We've got everything you need to know about the Google Pixel 4. Our review says it's "another strong entry in the company's smartphone lineup, with an excellent camera, flawless performance, and an incredible display." Add onto that other features like "an all-new 90Hz display, Motion Sense hand gestures, powerful face unlock, and dual rear cameras" and youv'e got the recipe for a fantastic device.
It might have a few issues like a low battery life and some glitches, but those are things you can work around. In fact, you might want to check out the best accessories for the phone and stock up on things like cables and portable power banks.