Samsung Galaxy S II LTE passes through the FCC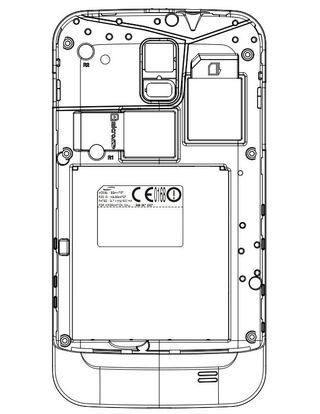 Nothing sexier than a nice wireframe at week's end, we suppose. And that brings us to the Samsung SGH-i727, which has made its way through the U.S. FCC. The 850/1900 MHz bands lend credence to this possibly being an AT&T device at some point, but the i727 also is the same designation as Rogers' Samsung Galaxy S II LTE device. It's also got two bands of LTE -- 700MHz and 1700MHz, the latter being the AWS frequency that T-Mobile currently uses and that AT&T was planning on using once it merges. (The recently-announced and very overpriced HTC Jetstream Honeycomb tablet also rocks 700/AWS for LTE, for what that's worth.)
Anyhoo, don't look for this one just yet -- we're not expecting LTE smartphones on AT&T for several months, at least. But it's never too early to start wishing.
At&t's 4g isn't 4g, and their lte sure as hell aint gonna be lte...

AT&T LTE: Less Than Exceptional

actually it is... being that LTE is a general way of classify a technology (long term evolution) and that my dad is a higher up in at$t and says they are, i would say differently.

That outline doesn't look like AT&T version of the Galaxy S 2. AT&T's version is not as rounded as it looks in the picture above

This for one is going to Roger. And I also see someone getting flamed on. Lol.

Is the ATT LTE and Rogers LTE have the same bandwidth? if so, i am thinking this will work on ATT LTE. Any idea?

Nothing like shattering VZW subscribers hopes even more =( First we don't get the SGSII and then we hear that the LTE version we all were hoping for is now coming to the US and might not come to Verizon... Sigh... Hopefully they change what bands it works on. I don't see how that could be too much trouble.

The fact is when at&t lte comes out, everyone who is grandfathered in to an unlimited data plans will be on the tiered ones. There is no unlimited lte plans on the way, so I'll stay with hspa+ Or go to Sprint. I need netflix, hulu, and rhapsody and I don't want to worry that im paying over 100+ dollars for phone service and im limited with how many movies or songs can be played.

I guess I don't have At&t so I am not that familiar with how they do things, but do they really have different plans for 4G data? Verizon does not have different plans, so even if you upgrade to a 4G LTE phone you maintain your unlimited data. It would seem really foolish for At&t to piss people off by making 4G LTE plans different.

Rogers is using the AWS band for their LTE, as probably Bell and Telus will be. The Canadian 700 MHz auction has not occured in Canada and the bidding rules are still being ironed out by the government.
Android Central Newsletter
Get the best of Android Central in in your inbox, every day!
Thank you for signing up to Android Central. You will receive a verification email shortly.
There was a problem. Please refresh the page and try again.