The Vivo X Fold 2 feels about as great as a foldable phone should with its big cover screen and massive main display. Performance doesn't disappoint, as it keeps up with the best Android phones. If it weren't for limited availability and a surprising downgrade in the camera, this could have been the best foldable phone of the year.
Pros
+

Sleek and modern design

+

Fantastic and reliable fingerprint scanners

+

Fastest charging speeds in a foldable phone

+

Gorgeous displays

+

Built-in mute switch
Cons
-

Only available in China

-

Camera downgrade compared to predecessor

-

Software takes a bit to get used to
Why you can trust Android Central Our expert reviewers spend hours testing and comparing products and services so you can choose the best for you. Find out more about how we test.
If it wasn't obvious at this point, foldable phones aren't going anywhere, even if they are still largely considered "niche." North America notwithstanding, the best foldable phones aren't just those from Samsung but also come from the likes of Xiaomi, Honor, Vivo, and others.
Last year's Vivo X Fold proved that you find a foldable phone with a flagship-like camera experience, along with simply offering a better overall hardware experience. Fast forward a year and we've gotten our hands on the Vivo X Fold 2 to see if the company has managed to continue evolving in an ever-changing segment of the market.
Vivo X Fold 2: Displays
Before getting too far ahead, I'll have to admit the Vivo X Fold 2 is only the second non-Samsung foldable phone that I've tried, behind the original Microsoft Surface Duo. The main reason for this is simply due to the lack of availability here in the States as almost every other foldable phone is limited to specific regions. But more on that later.
One of my biggest gripes with the Galaxy Z Fold 4 is that the cover screen is simply too narrow for "everyday" use. It's fine for responding to texts or checking an email, but for anything else, you're better off switching to the 7.6-inch inner screen.
None of that is a problem with the X Fold 2, thanks to its 6.53-inch outer display, offering a similar experience to phones like the Galaxy S23 Plus. And even though the cover screen is "only" a 1080p resolution, it still gets quite bright and even includes a 120Hz refresh rate.
Now for the star of the show, the 8.03-inch AMOLED main display. Simply put, this is the best screen that I've ever seen on a foldable phone. You'll also find a 120Hz refresh rate, along with a 2160 x 1916 resolution, resulting in a crisp and comfortable viewing experience.
Naturally, one of the first questions you'll likely have has to do with whether the crease is visible. Thanks to Vivo's implementation of the waterdrop hinge, you can barely notice the crease at all, unless you really go looking for it. I haven't even come across a time when I noticed the hinge when swiping around or using the X Fold 2.
Lastly, Vivo is taking a different approach when it comes to biometrics and unlocking your phone. Instead of integrating a fingerprint scanner into the power button on the side, there are two ultrasonic scanners to be found, with one on the Cover Screen and another on the unfolded display.
You don't even need to register the same fingerprint for each sensor, as you can just set it up and have your fingerprint recognized regardless of which screen you are using. In my time with the X Fold 2, it's been extremely reliable and downright fast. I wouldn't go so far as to say that Google or Samsung should go this route, but I also wouldn't be disappointed if they did; provided that it's as reliable as the one that Vivo is using.
PWM display flicker
PWM display flicker section written by Nicholas Sutrich
The Vivo X Fold 2 is a perfect example of a time when measurements and numbers simply don't matter. When I first got the phone, I was elated to try a foldable that used a significantly higher PWM rate for its OLED display than almost any other phone on the market.
Vivo uses a 990Hz PWM rate on the Vivo X Fold 2's displays, making it more than four times faster than the abysmal 240Hz PWM rate used on all Samsung foldables, the Google Pixel Fold, and lots of others. In theory, this should mean that I could use the phone for long periods of time without feeling sick.
Image 1 of 2
Looking quickly at the charts above, both displays offer solid numbers, low modulation rates, and generally excellent numbers compared to most modern smartphones that use OLED displays, much less the foldables where PWM rates are usually worse.
However, within a matter of 5 minutes of using the phone, my eyes started aching and the typical PWM sickness feeling started to set in. Even using the phone at 100% brightness — where modulation is very low and my Opple Light Master IV light monitor said there was "no risk" of issues — made me feel horrendously ill.
In fact, I can't think of another phone in my vast collection of smartphones that made me feel as sick and generally awful as the Vivo X Fold 2 did. I don't have any idea what's going on here but, whatever Vivo is doing with this display, it doesn't show up in the charts.
If you're sensitive to PWM modulation or display flicker at all, don't use this phone under any circumstances.
Vivo X Fold 2: Design
Something else that this hinge allows for is the ability to have the X Fold 2 close all of the way. This can present some issues in the event that some dust or debris gets stuck in between, but I haven't come across those issues and the screen still looks great. Even with the heft, it feels more like a super-charged Galaxy S23 Ultra as opposed to being a foldable phone when closed.
The X Fold 2 that I've been using is the Red variant, complete with the "textured leather" finish that was found on the original X Fold. There's a nice glossy accent piece that spans the length of the phone, and Vivo even includes a back cover in the box that offers the same look and feel while giving you a bit of protection.
Image 1 of 3
Along with the hinge design and larger cover screen, there's one more thing that I absolutely love about the Vivo X Fold 2. There's an actual hardware mute switch built into the side of the phone. I really wish phone makers would stop making excuses as to why they can't implement hardware features like this, but I was also ecstatic to see it on the X Fold 2.
Besides the mute switch, the rest of the X Fold 2 is pretty much what you would expect. The volume and power buttons are on the right side of the phone, while the bottom features one of the speakers, microphones, USB-C charging port, and SIM card tray. On the top, there's nothing more than another microphone and more speakers.
Vivo X Fold 2: Specs and performance
I'm not going to sit here and bore you with a bunch of benchmarking results just to further prove the power and efficiency offered by the Qualcomm Snapdragon 8 Gen 2. It's the same chipset powering many of the best Android phones released in 2023, and if you want to learn more, you can check out Harish's comparison of the Snapdragon 8 Gen 2 vs. 8+ Gen 1 vs. 8 Gen 1.
What I will mention is that in the two-ish weeks that I've had the X Fold 2, the only issue that arose came when I was trying to use a Nintendo Switch emulator. After getting the emulator set up and loaded with Tears of the Kingdom, I was hovering between 20-30 fps during the intro, only to have the game crash after striking down a few Keese (bats). But I chalk that up to using an unstable emulator as opposed to the phone itself.
Swipe to scroll horizontally
| Category | Vivo X90 Pro |
| --- | --- |
| Inner Display | 8.03-inch AMOLED, 120Hz LTPO, 2160 x 1916, 10.15:9 aspect ratio, 1800 nits (peak) |
| Cover Display | 6.53-inch AMOLED, 120Hz, 2520 x 1080, 21:9 aspect ratio, 1600 nits (peak) |
| Chipset | Qualcomm Snapdragon 8 Gen 2 |
| RAM | 12GB |
| Storage | 256GB / 512GB UFS 4.0 |
| Rear camera 1 | 50 MP, f/1.8, 1/1.49", 1.0µm, Dual Pixel PDAF, Laser AF, OIS |
| Rear camera 2 | 12 MP, f/2.0, 16mm, 108˚, 1/2.93", 1.22µm, Dual Pixel PDAF |
| Rear camera 3 | 12 MP, f/2.0, 47mm, 1/2.93", 1.22µm, Dual Pixel PDAF, 2x optical zoom |
| Front camera | 16 MP, f/2.5 (Inner and Cover) |
| Ingress protection | No official rating |
| Connectivity | Dual nano-SIM, Bluetooth 5.3, aptX HD, NFC, Wi-Fi 7 |
| Security | In-screen optical fingerprint sensor |
| Audio | Stereo sound, USB-C port |
| Battery | 4800mAh battery, 120W wired (100% in 30 minutes), 50W wireless (100% in 40 minutes), 10W reverse wireless |
| Dimensions (folded) | 161.29 x 73.42 x 13.2mm |
| Dimensions (unfolded) | 161.29 x 143.43 x 5.95mm |
| Weight | 278.5 grams (Red and Blue), 279.5 grams (Black) |
Vivo has also managed to give me more food for thought about what I want from future foldable phones. The X Fold 2 is not only equipped with a respectable 4,800mAh battery, but Vivo also included 120W wired charging. This makes it possible to take your phone from 0-100% in about 30 minutes, but Vivo pushes the envelope even further.
Despite using the faux leather back, the X Fold 2 also supports wireless charging, with speeds of up to 50W. There's even 10W reverse wireless charging, which is found in a lot of phones, but was just "icing on the cake."
For the sake of a quick comparison, the Galaxy Z Fold 4 maxes out at 25W wired charging speeds, and is limited to 15W speeds when charging wirelessly. Meanwhile, Google's Pixel Fold slightly beats out Samsung, maxing out with 30W wired charging speeds, but falls short of wireless charging with its 7.5W speeds.
Vivo X Fold 2: Cameras
Bringing us back to the Z Fold 4 comparison, I was really hoping to see the Galaxy S22 Ultra cameras implemented into a $1,800 phone. Samsung "settled" for using the same triple camera setup from the Galaxy S22 Plus, delivering a much better experience than the Z Fold 3, but falling short of the best camera phones.
Harkening back to Nick's hands-on with the original Vivo X Fold, along with the Vivo X90 Pro's excellent camera hardware, I had high hopes for the Vivo X Fold 2. In the grand scheme of things, the X Fold 2 didn't really disappoint, as it outperformed the Z Fold 4, but it seems that Vivo cut a few corners.
Image 1 of 6
There are a total of three rear cameras, headlined by a 50MP wide-angle lens and accompanied by a 12MP 2x telephoto sensor and a 12MP ultrawide camera. I enjoyed tinkering with the different settings such as enabling the Zeiss "Natural Color" profile, along with the various camera modes that Vivo includes.
Image 1 of 3
Where I was most disappointed was Vivo's decision to completely ditch the 5x telephoto camera from the X Fold. Instead, there's "just" a 2x optical zoom, with everything else being digital zoom. It's just not something I really expected to see from Vivo, a company that is clearly focused (pun intended) on providing an excellent camera experience.
Vivo X Fold 2: Things to be aware of
As I mentioned previously, the only way that you can get the Vivo X Fold 2 here in the States is if you import it from GizTop or another similar retailer. With this comes a couple of problems. The first of which is the software that lacks Google Play Services out of the box, but it's easy enough to get up and running.
The other problem is that even after you get Google apps up and running, the software itself really takes some getting used to. Jumping through the never-ending options in the Settings app will eventually result in you finding screens that weren't translated for one reason or another.
The software itself isn't bad by any means, as Vivo is taking the Samsung approach by throwing the "kitchen sink" into the X Fold 2. You'll also find a few familiar features such as the Smart Sidebar (Edge Panels). And thanks to Android 13, you also have the taskbar at the bottom of the screen, giving you access to your most-used and recently-used apps with just a tap.
But there are other issues that have arisen such as a black bar appearing on the side when using certain apps in landscape mode. Presumably, this is done to try and hide the inner display's selfie camera, but I still haven't found a way to remove this and it doesn't always appear.
Vivo X Fold 2: Should you buy it?
You should buy this if:
You want a foldable with wireless charging and a hardware mute switch
You want one of the slimmest foldable phones
You're looking for an incredibly performant foldable
You shouldn't buy this if:
You want to use this with an eSIM
You want a foldable phone with stylus support
You don't want to worry about importing
It's really tough to recommend the Vivo X Fold 2 to pretty much anyone here in North America, right now. The Pixel Fold just recently launched, Samsung is expected to debut the Galaxy Z Fold 5 soon, and OnePlus could release a foldable of its own before the end of the summer.
At least compared to the Galaxy Z Fold 4 (and presumably 5), the lack of stylus support feels like a big miss. When unfolded, the X Fold 2 is a tablet and sometimes it's nice just being able to use a stylus to jot down a quick note or to just interact with the phone itself.
Vivo definitely nailed the design, and it's now given me a fresh perspective on how to judge future foldable phones that I get my hands on. Now, we just need more competition to actually come to the U.S. market, and unfortunately, it doesn't seem as though Vivo has any interest in doing so.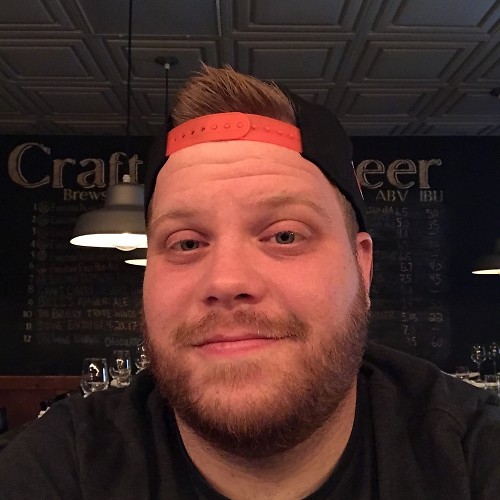 Senior Editor - Chromebooks, tablets, and wearables
Andrew Myrick is a Senior Editor at Android Central. He enjoys everything to do with technology, including tablets, smartphones, and everything in between. Perhaps his favorite past-time is collecting different headphones, even if they all end up in the same drawer.