Google Pixel 8 Pro vs. Google Pixel Fold
The battle of the folded and standard Pixels.
A feature-packed Pixel
When it comes to the standard Google Pixel line, you can't get any better than the Google Pixel 8 Pro, the newest and most premium model in the line. It has all the features fans have come to love in Pixel devices, along with a faster and better processor, more powerful cameras, a stunning screen, and even a neat built-in temperature sensor.
For
Beautiful screen
Handy built-in temperature sensor
Powerful cameras with new editing features
Powerful processor, RAM
Seven years of software updates
Against
Expensive
No expandable storage
G3 processor still isn't ideal for gaming
Folding for fun and productivity
The folding capability of the Google Pixel Fold isn't just for fun: it makes this a highly capable phone that can do everything from serving as a tabletop video chatting device to a selfie camera, dual-screen interpreter, and multitasking device. If you prefer the folding design or want to try it out, the Google Pixel Fold is a solid contender in that space.
For
Powerful cameras with new editing features
Dual screen interpreter could be a game-changer
Durable, sleek hinge
Against
Expensive
Smaller when folded
No stylus support
Google Tensor processor isn't great for intense gaming
If you have decided that the Google Pixel line of phones has everything you want and more, it comes time to choose which model to get. Between the Google Pixel 8 Pro vs. Google Pixel Fold, both are premium options, but they will also suit very different people and needs. How do you know which one is the best option for you? We're here to help.
Google Pixel 8 Pro vs. Google Pixel Fold: The designs set them apart
Why you can trust Android Central Our expert reviewers spend hours testing and comparing products and services so you can choose the best for you. Find out more about how we test.
One of the biggest differences between the Google Pixel 8 Pro and Google Pixel Fold isn't necessarily what's under the hood since they both offer some wonderful Google Pixel features. It's the design of these two phones that differs tremendously.
The Google Pixel 8 Pro is a standard form factor phone with a 6.7-inch Super Actua LTPO OLED display with 1,344 x 2,992 resolution and 1,600 nits brightness, at a peak of 2,400 nits for viewing even in bright sunlight. The adaptive 1-120Hz refresh rate means it can keep up with all your most demanding tasks. The screen also employs an edgeless design and is made from scratch-and-fingerprint-resistant Corning Gorilla Glass Victus.
Available in Porcelain, Bay, and Obsidian, the phone is just 0.3 inches thin and comes in 128GB, 256GB, 512GB, or 1TB capacities. This isn't expandable since there's no memory card slot, so you'll want to make sure you get enough to store everything you need. However, the phone does come with six months of Google One Premium, which includes 2TB of cloud storage. But keep in mind that if you rely on that, you'll have to pay extra for the subscription once the half-year period is up.
Running Android 14, the Google Pixel 8 Pro comes with the promise of seven years of OS and security updates, which makes it a solid investment that will last for years to come, even as a hand-me-down or resale once you decide to upgrade.
It comes equipped with a 5,500 mAh battery that can last for more than 24 hours, even up to 72 hours, when using the Extreme Battery Saver mode. It supports fast wireless charging as well as battery share, so you can use the phone to recharge other compatible devices, like a pair of Pixel Buds true wireless earbuds.
Along with an IP68 water-resistant rating, you'll get fingerprint and face unlock combined with stereo speakers, three mics with noise suppression, and support for Spatial Audio. Note that it does not have a headphone jack.
The Google Pixel Fold, meanwhile, is a foldable phone that has a 5.8-inch OLED outer screen that boasts a 2,092 x 1,080 pixel resolution. But when you unfold it, you reveal a larger 7.6-inch OLED screen (2,208 x 1,840) for running two tasks at once or viewing things like web pages, videos, games, and more on a larger screen. In his review, Android Central's Nicholas Sutrich applauds the design, which he calls "gorgeous", and says the outer display, when folded, is comfortable to use. But he admits that the inner display looks somewhat "cheap" and isn't ideal for viewing in darker rooms.
It's made of matte glass and polished aluminum and comes in Porcelain or Obsidian. With a 120Hz refresh rate, it's actually slightly thinner than the Pixel 8 Pro at 0.2 inches thin when open but naturally thicker when closed at 0.5 inches.
This phone tops out at 512GB storage, with the only other option being 256GB, but it also comes with the six-month trial to Google One and the added 2TB storage. Like with the Pixel 8 Pro, however, you'll need to pay after six months if you want to keep this. Thus, it makes the most sense to go with the 512GB version.
The custom-built fluid friction hinge makes it easy to open and close the phone. It lies completely flat once open, and Sutrich says this makes a big difference when it comes to design and usability. In fact, he calls it the "sleekest hinge design I've ever seen." He also says folding and unfolding is quiet.
You get five years of security updates and three years of major OS updates, which is pretty decent but not as great as the seven-year promise with the Google Pixel 8 Pro. Thus, this phone is likely one you'll need or want to upgrade after three years or so.
Like with the Google Pixel 8 Pro, you'll get an all-day battery. It supports wireless charging as well, but Sutrich notices that intense activity drains the battery quickly, and it charges relatively slowly. There's no wireless power sharing, but you can pair the Google Pixel Fold with compatible Pixel products, like the Pixel Buds, Watch, and Tablet.
This phone has an IPX8 rating, which means it's water-resistant but not resistant to dust. This is likely due to the hinge, which can more easily collect dust. So, you'll have to be more careful about keeping this phone clean and wiping it down frequently to ensure it remains in optimal working condition.
Google Pixel 8 Pro vs. Google Pixel Fold: The specifications
Before diving deeper, let's see how these two phones compare toe-to-toe when it comes to specs.
Swipe to scroll horizontally
| Header Cell - Column 0 | Google Pixel 8 Pro | Google Pixel Fold |
| --- | --- | --- |
| OS | Android 14 | Android 13 |
| Colors | Obsidian, Porcelain, Bay | Porcelain, Obsidian |
| Screen Size | 6.7 inches | 5.8 inches (folded), 7.6 inches (unfolded) |
| Screen Resolution | 2,992 x 1,344 | 2,092 x 1,080 (outer), 2,208 x 1,840 (main) |
| Screen Type | LTPO OLED | OLED |
| Refresh Rate | 120Hz | Up to 120Hz |
| Processor | Google Tensor G3 | Google Tensor G2 |
| RAM | 12GB | 12GB |
| Storage | 128GB, 256GB, 512GB, 1TB (not expandable) | 256GB, 512GB (not expandable) |
| Cameras | 50MP main, 48MP ultra-wide, 48MP telephoto, 10.5MP ultra-wide front | 48MP wide, 10.8MP ultra-wide, 10.8MP telephoto, 9.5MP front camera, 8MP inner camera |
| Speakers | Stereo Speakers, Spatial Audio | Stereo Speakers, Spatial Audio |
| Battery | 5,050mAh | 4,821mAh |
| Wireless Charging | Yes | Yes |
| Bluetooth | 5.3 | 5.2 |
| Water-Resistant | IP68 | IPX8 |
| Cellular | 5G | 5G |
| Size | 6.4 x 3.01 x 0.35 inches | 6.2 x 5.5 x 0.2 inches (unfolded), 5.5 x 3.1 x 0.5 inches (folded) |
| Weight | 213 grams | 283 grams |
Google Pixel 8 Pro vs. Google Pixel Fold: The inner workings
Now that we have covered the basics, how do these two phones operate? Given that they're both Pixel devices, you can expect a lot of the same features. But there are a few things that differ.
With the Google Pixel 8 Pro, which comes loaded with Android 14, it's powered by the newest Google Tensor G3 chip with Google AI. It's ultra-quick and efficient thanks to this combined with the 12GB RAM, which is available with any of the storage options. However, in his initial review after five days with the phone, Sutrich says the processor doesn't seem to yield better performance for gaming than the Google Tensor G2.
Some of the unique features include Call Screen for screening and filtering out spam calls: it silently answers calls from unknown numbers in a natural sounding voice thanks to Google AI, engaging with the caller so you don't have to deal with them, nor with the phone ringing off the hook when they call.
Live Translate makes it simple to connect in different languages, while Google Assistant boasts significant improvements. For example, you can have it summarize a web page by reading the details aloud, translating them, and helping you compose messages by voice. It also includes apps like Google Wallet.
The Google AI integration affords additional intelligent upgrades. There are new immersive views in Maps, useful prompts in Gmail, and plenty of other apps that work with AI technology, so you can have fun exploring.
In terms of security, the phone comes with a Titan M2 chip and built-in VPN by Google One, along with features like crisis alerts, car crash detection, and more.
The stand-out feature of this phone, however, is the built-in temperature sensor. Hold the phone near any object, like a pot of water on the stove, a beverage, or a baby's milk bottle, and it will analyze and advise of the temperature. An application has been submitted to the FDA for this feature, which could allow you to accurately take your own temperature using the phone and save the data in the Fitbit app.
Speaking of the Fitbit app, the Google Pixel 8 Pro also comes with a six-month trial Fitbit Premium subscription, which you can leverage with other compatible devices, like the new Google Pixel Watch 2. It also comes with three months of YouTube Premium for new subscribers.
Loaded with Android 13 (though you can update the OS), the Google Pixel Fold runs on the previous-generation Google Tensor G2 chip. It, too, has 12GB RAM, though Sutrich noticed that the phone didn't quite handle intense mobile gaming as well as other devices he has used with Snapdragon processors.
Thanks to the larger, unfolded screen, you can leverage the split screen mode to do two things at once, like watching a movie while having a conversation in a messaging app or reviewing a document while having a video call. You can even drag apps and content from one side of the screen and one app to another.
The Google Pixel Fold has the same features as the Google Pixel 8 Pro, like Call Screen and Google AI. With Google Translate, you will soon be able to use a dual-screen interpreter mode, which would allow you to carry on a conversation with the translated text appearing on both the inner and outer screen for a seamless experience.
Because of the design, the Google Pixel Fold can be used in tented mode while it's sitting flat on a table, ideal for video calls, watching videos, gaming, taking selfies or group photos or videos, and more.
Protected by VPN by Google One, the Google Pixel Fold also includes three months of YouTube Premium, but there's no added Fitbit Premium subscription.
Google Pixel 8 Pro vs. Google Pixel Fold: The cameras
One thing people love to know about smartphones is how the cameras work. Both these phones feature some of the most popular photography features you'll find across all the latest Pixel devices.
The Google Pixel 8 Pro has a 50MP main camera, 48MP telephoto camera, 48MP ultra-wide camera with improved Macro focus, and a decent 10.5MP front camera. Enjoy features like Super Res Zoom for zooming up to 30x, Photo Unblur, Magic Eraser, Face Unblur, Real Tone Night Sight, Astrophotography, and, of course, Portrait mode.
The phone adds some more professional-level control, too, with advanced camera settings for shutter speed, ISO, and more. With Magic Editor, you can make custom edits to a photo, including studio-quality enhancements. A new feature coming soon is the ability to improve lighting and background or even move a subject in the photo to a more desirable position.
Another new feature with this phone is Best Take, which can combine similar photos into one so you get all the best elements of each take of the same shot. No more closed eyes, moving hands, or face turns in the picture! Sutrich calls this feature the best new one in the phone, saying it worked every single time he tried it.
There's a new editing tool for videos, too, called Audio Magic Eraser. This uses Google AI to help reduce distracting background noises, which is especially useful for outdoor shooting. Sutrich calls it the "defining AI-powered feature" in the series, saying it works "unbelievably well" – after five days of playing with the phone, he was yet to find a video it didn't work with.
Video Boost, coming later this year, helps adjust color, lighting, stabilization, and graininess in videos to instantly improve them as well.
The Google Pixel Fold includes all the same core photo features, like Photo Unblur, Magic Eraser, Night Sight, Astrophotography, Real Tone, Portrait Mode, and more. Its triple camera system includes a 48MP main camera, 10.8MP ultra-wide camera, 10.8MP telephoto camera, and 9.5MP front camera with an 8MP inner camera.
These specs aren't as impressive as the Google Pixel 8 Pro, so if photo quality is more important than convenience in shooting, this is worth taking into consideration. Nonetheless, in his review of the Google Pixel Fold, Sutrich calls the main camera "excellent," yielding lifelike photos. He found close-up shots to be detailed and beautifully exposed.
Zooming is also wonderful, he says, while close-up shots are detailed and beautifully exposed. He does, however, generally find that Samsung phones perform better for video recording. There are unique camera features thanks to the foldable design as well, like the ability to take time-lapse photos when the device is in tabletop mode.
Google Pixel 8 Pro vs. Google Pixel Fold: Which should you buy?
When it comes down to it between the Google Pixel 8 Pro vs. Google Pixel Fold, the decision is really about the design and form factor, because the other differences are fairly marginal. If you want a standard, rectangular phone design with a sizeable screen, the Google Pixel 8 Pro won't disappoint. It's the best in the line right now, and you'll be able to keep it updated with the latest features and OS upgrades for years to come.
If you're intrigued by the concept of the foldable design, however, and think you'll leverage all it has to offer, like dual screen mode and the larger unfolded screen, go with the Google Pixel Fold. This phone might be ideal for content creators since you can easily prop it up on a table in tented mode and record or review content.
However, ironically, the cameras are better in the Google Pixel 8 Pro, and you get more professional-level features and manual control options. If you're serious about creating content and shooting videos and photos, chances are you'll have a rig set up anyway, including a tripod or monopod. In that case, the Google Pixel 8 Pro might yield better results, though the Google Pixel Fold's cameras are still pretty good. What's more, all the really cool new features like Best Take and Audio Magic Eraser for video, in particular, can really help you up your game.
Performance-wise, the phones are fairly on par, though the Google Pixel 8 Pro comes with a newer and faster chip along with the option for up to 1TB of storage. Its battery is also bigger, and the main screen is larger compared to when the Google Pixel Fold is folded. The screen also boasts a higher resolution.
Bottom line: if you want a foldable phone, the Google Pixel Fold is a fabulous option worth considering. You can also explore the others on the list of the best foldable phones to see how they compare. For a premium standard device, the Google Pixel 8 Pro is one of the best you can buy right now.
A premium experience
As one of the best premium smartphones you can buy right now, the Google Pixel 8 Pro gets top marks for everything from performance to cameras and design. It's durable, packed with features, and comes with the promise of many years of updates, so you can be confident it will be a current phone for a while.
If you want a foldable
As a foldable phone, the Google Pixel Fold is a fantastic option to consider, which affords the ability to unfold and experience apps, games, videos, and more on a larger, tablet-like screen. The folded screen is smaller, and the phone is overall thicker once folded. But this is a trade-off you might be fine with, given the versatility of the phone's design.
Sign up for Black Friday email alerts!
Get the hottest deals available in your inbox plus news, reviews, opinion, analysis and more from the Android Central team.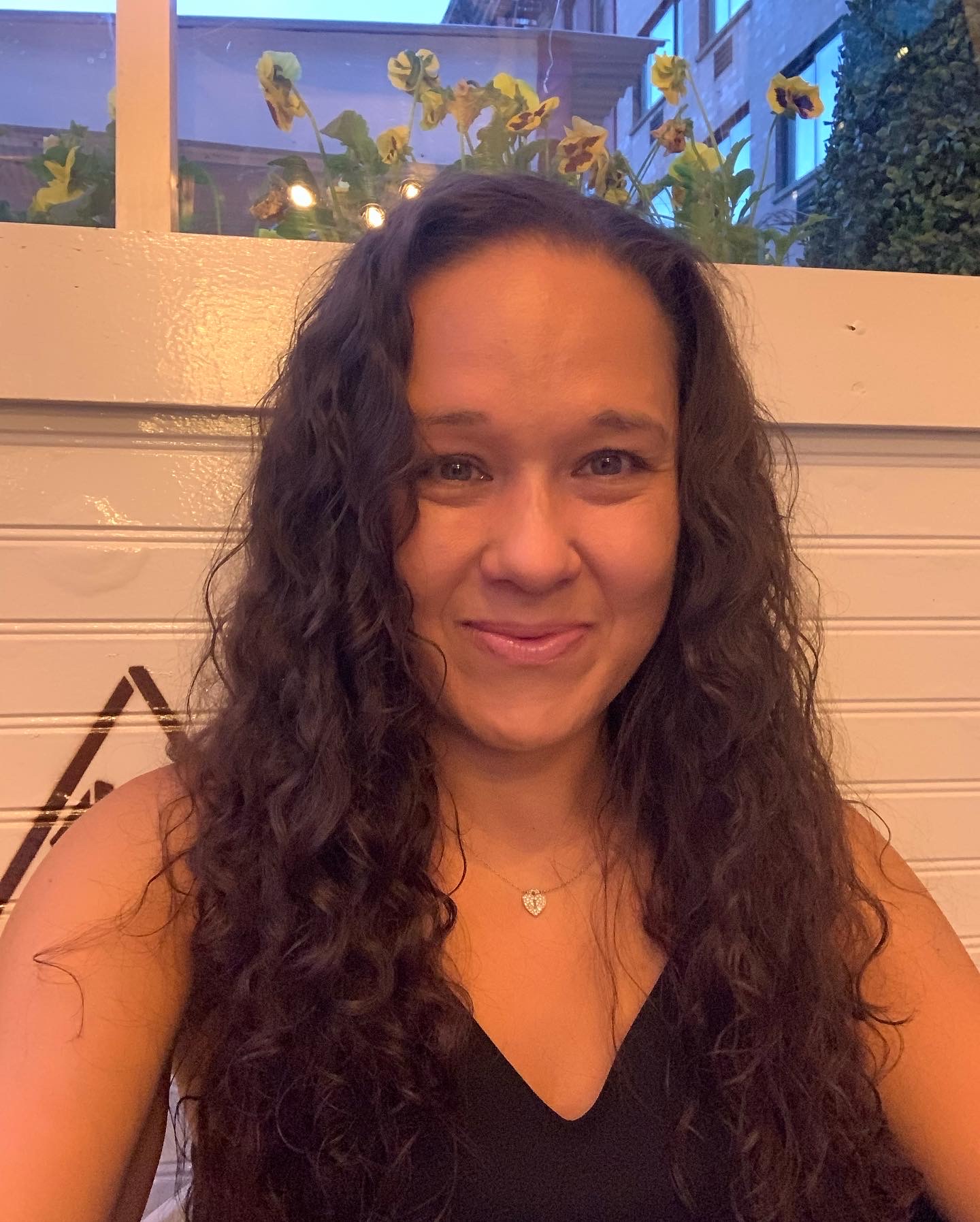 Christine Persaud has been writing about tech since long before the smartphone was even a "thing." When she isn't writing, she's working on her latest fitness program, binging a new TV series, tinkering with tech gadgets she's reviewing, or spending time with family and friends. A self-professed TV nerd, lover of red wine, and passionate home cook, she's immersed in tech in every facet of her life. Follow her at @christineTechCA.