Driving around without your phone in a mount causes more problems than it's worth. You can more easily navigate with your GPS app while ensuring cops don't think you're texting while driving, and they're pretty affordable too. Save yourself some trouble, and some cash, with this two-pack of Mpow Car Phone Mounts by using code MPOWK140 during checkout at Amazon. That'll drop the pair's cost to just $9.99, saving you $5 in the process.
Green Light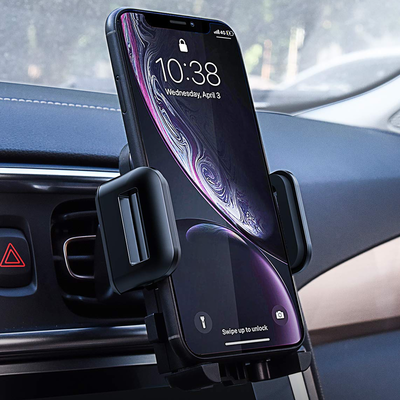 With all the recent bans going into effect on texting and driving, getting caught with your phone in your hand while in the driver's seat isn't a good move. Luckily, these phone mounts can help out at a small cost.
$9.99 $14.99 $5 off
These phone mounts are compatible with most smartphones and clip onto your vehicle's air vent to ensure your device stays steady for the ride. The air vent clip is adjustable so you can get it to fit on most car air vents whether they're thin or thick with vertical or horizontal blades. The mounts even allow you to rotate your device 360 degrees so you can use it in either portrait or landscape mode. Mpow includes a 2-year warranty with today's purchase.
Since you'll be keeping your hands off your phone from now on, you might also benefit from picking up a Bluetooth adapter so you can add Bluetooth functionality to any vehicle and start taking calls hands-free. You can snag one for just $13 today too.
We may earn a commission for purchases using our links. Learn more.