Motorola Moto G with 4G LTE now available at Phones 4u for £159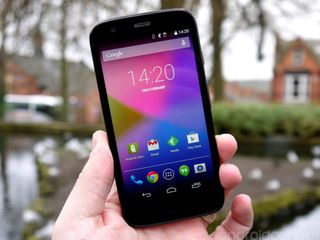 Phones 4u has today announced the UK retailer is stocking the 8 GB Motorola Moto G, with prices starting from just £18.99 /month on contract or £159.99 SIM free. The Android smartphone itself comes with 4G support and is available in both black and white variants (the latter is a Phones 4u exclusive through July).
Contract pricing is pretty solid with major operators, while £159.99 is a steal for a capable 4G Android handset with both Pay As You Go and SIM free options. As noted above, the Moto G at Phones 4u is the 8 GB model. Be sure to check out our in-depth review of the Moto G for more details.
Source: Phones 4u
Worth noting that the LTE version of the Moto G comes with a (much requested) microSD slot, unlike the original. So the paltry 8GB on-board storage isn't too limiting.

Find it hilarious...so phones 4u announce they stocking the Motorola Motorola G 4G today. ..yet I asked in store only yesterday. ..and the so called clueless sale's girl. .. didn't have a clue about it. .. #badknowledge as usual

Such a good phone for the money. My brother is getting one soon so hopefully I can pinch it so I can do a review for Little Green Dude (littlegreendude.com). I really think it is the best value phone you can get right know. Motorola has been great since Google bought them, I hope they keep it up when the Lenovo deal goes through!

Although it is a great deal, would still rather stump up the extra £100 for a sim free Moto X Posted via Android Central App

There is a major issue with this phone: Many users (including myself) are finding that there is an SD Card problem, in that the phone randomly rejects working SD cards and they cannot be made to work with the phone. Motorola are 'working hard on a solution' but haven't yet given a date for a fix. I would avoid this phone until this issue is rectified. Motorola have now admitted there is a problem and you canpost here for updates and to help them build a solution/ put pressure on them to fix the issue: https://forums.motorola.com/posts/7e59cc7baf
Android Central Newsletter
Get the best of Android Central in in your inbox, every day!
Thank you for signing up to Android Central. You will receive a verification email shortly.
There was a problem. Please refresh the page and try again.