Moto X Pure Edition (XT1095) may soon get more LTE bands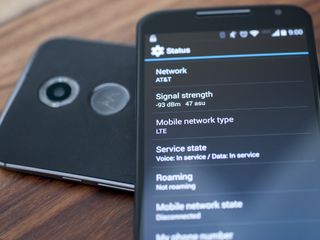 There's been a bit of confusion over the Pure Edition of the new Moto X and the LTE bands it supports. The original specs as supplied by Motorola at the launch event are different what current is listed on Motorola's product page, and the XT1095 (Pure Edition) and XT1097 (AT&T) models no longer match up on banding.
Here's how the bands line up, as Motorola lists them today:
XT1095 (Pure Edition): Bands 02, 04, 17
XT1097 (AT&T): Bands 02, 03, 04, 05, 07, 17
XT1096 (Verizon): Bands 02, 03, 04, 07, 13
What's interesting today is a post from Motorola forums manager Matt (aka Moto Matt), who writes that the XT1095 will see a software update to enable Bands 3, 5 and 7 on the Pure Edition of the Moto X.
That's notable because as it stands the XT1095 is effectively limited to AT&T and T-Mobile here in the States. Adding Bands 3, 5 and 7 will greatly increase the ability to roam overseas — which is exactly what you'd expect a SIM-unlocked phone to be able to do.
Writes Matt:
We've got an email into Motorola seeking confirmation on any incoming update, and to clear up which specs are actually correct.
Source: Motorola support forums, Motorola Moto X specs page
More: Moto X forums; thanks, honkey haze!
Get the Android Central Newsletter
Instant access to breaking news, the hottest reviews, great deals and helpful tips.