How to use AirPods with an Android device
Bridging the divide doesn't have to be difficult.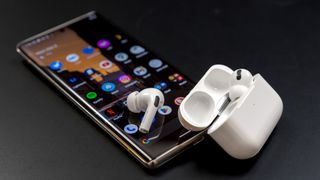 (Image credit: Ted Kritsonis / Android Central)
Apple's walled garden doesn't extend to all of its devices all the time, and that includes the AirPods and AirPods Pro. The company's ubiquitous wireless earbuds were built with iOS and Mac devices in mind, but they can still play a tune when you're rocking an Android device instead.
The combination isn't without trade-offs, given certain features are set aside only for Apple's products, so if you're still inclined to give them a go, here's how to get it done.
Pair the AirPods to your Android device
An iPhone or iPad could automatically recognize AirPods and AirPods Pro earbuds the moment you lift the charging case's lid. That won't happen with an Android phone or tablet, so you have to do it the old school way.
1. Open Bluetooth under Settings.
2. Lift the lid on your AirPods' case, then press and hold the button on the back until the LED begins flashing white.
3. If you are using the AirPods Max, you can do Step 2 by holding down the noise control button.
4. Go to Pair New Device and look for AirPods or AirPods Pro.
5. Tap on it and then confirm the pairing.
Now that you're connected, tap on the AirPods or AirPods Pro in the Bluetooth device list, and then open up the settings, usually by going to the gear icon situated beside it.
Here, you will see features that are already toggled on or off while paired with your Android phone or tablet. Phone calls and audio should definitely be on, and you can choose to allow access to contacts and call history.
AirPods features that won't work with Android
Off the bat, you lose out on convenient features, like seeing battery levels for the earbuds and case, for instance. The wear sensors also won't automatically pause playback when you take them off, nor resume playback when putting them back on. Double-tap either earbud to play/pause, but unlike iOS devices, you can't customize any controls beyond that with Android.
Siri also works on iOS seamlessly and hands-free. Naturally, that's not an option for Android users, either. That also means you can't hear messages or notifications on demand. Additionally, unique features like Live Listen and audio sharing don't apply.
You may notice Spatial Audio is toggled on with certain Android devices. Apple developed this feature to simulate surround sound when viewing or listening to Dolby Atmos content supporting it and has since extended that to Android devices with Dolby Atmos when listening to Apple Music. Except, there's a catch. To listen to any Apple Music content in spatial audio, you will need to plug in with wired headphones or earbuds, as there is no way to get it wirelessly with AirPods paired to an Android device.
Finding workarounds
There are ways to get around some of these restrictions courtesy of apps in the Google Play Store, of which there are several to wade through. Two that stand out are AndroPods and Assistant Trigger. Both can show pop-ups onscreen to present basics, like battery life, but to get the full breadth of features, you will need to pay to unlock them all.
That would include custom controls to access Google Assistant, as well as activating the wear sensors to play/pause. While they won't completely match the synchronicity of using AirPods with iOS, apps like these close the gap enough to make the connection feel more seamless.
When you think of alternatives, the best wireless earbuds are filled with tough competitors that offer deeper integration with Android devices. If using the AirPods means too many concessions, you have those options to consider as well.
Going Pro again
The AirPods Pro 2 make some key improvements to ANC and ambient sound without changing anything about the design and comfortable fit. Spatial audio is the cherry on top.
Sign up for Black Friday email alerts!
Get the hottest deals available in your inbox plus news, reviews, opinion, analysis and more from the Android Central team.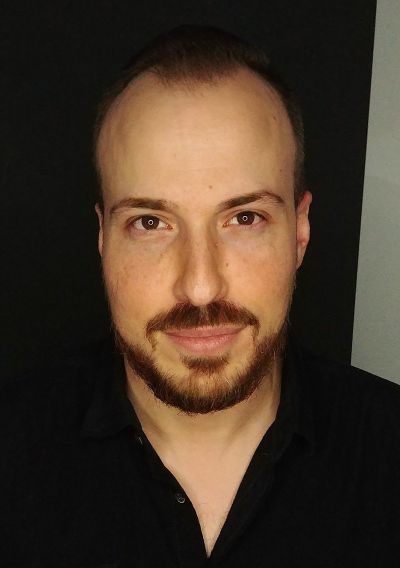 Contributor, Audio Reviewer
Ted Kritsonis loves taking photos when the opportunity arises, be it on a camera or smartphone. Beyond sports and world history, you can find him tinkering with gadgets or enjoying a cigar. Often times, that will be with a pair of headphones or earbuds playing tunes. When he's not testing something, he's working on the next episode of his podcast, Tednologic.