Stack discounts and save big with the Boltune noise-cancelling Bluetooth over-ear headphones on Amazon. Clip the $10 off on-page coupon then use the code DBGPLJDD during checkout. That will bring the total down to just $59.99 from a regular street price of $90. This is the best deal we've ever seen for these particular headphones. They don't drop in price except through unique deals like this.
hear what you want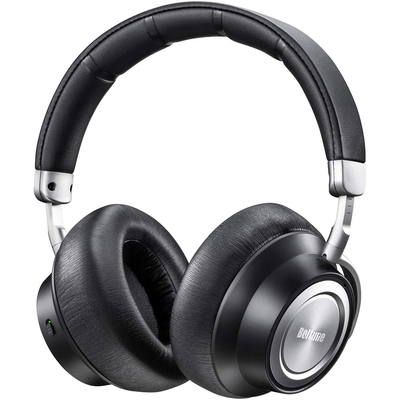 Boltune noise-cancelling Bluetooth over-ear headphones
Stack code with on-page coupon. The headphones from Boltune include hybrid active noise-cancelling, 45mm drivers for impressive sound quality, Bluetooth 5.0 tech, noise-cancelling mics for improved sound quality, and a 30-hour battery life.
$54.99 $90.00 $35 off
Boltune just upgraded these headphones with some new and improved technology. The hybrid active noise-cancelling tech can reduce external noise by up to 96%. And really, is there any noise that matters except for the noise you want to listen to in the form of your favorite music or podcasts or whatever? Block out the sound of traffic or the sound of the subway on your way to work. Focus your mind while you work and tune out the gossip and clicky clack of co-workers' keyboards.
You'll also get high-quality sound with 45mm drivers that provide impressive bass and authentic music. The protein ear pads are so comfortable it's like a pillow on your head. You'll be able to wear these for hours. And the rest is made with a high-tech aluminum alloy material. The headband is rotatable and durable.
Use the headphones to answer phone calls, too. They have built-in mics that use CVC 6.0 technology for their own noise-cancelling that helps keep your voice clear and sounding great while you talk. You can essentially go hands free while you keep the conversation going.
It's a good thing these are comfortable enough to last for hours because the battery can go for up to 30 hours. They only take one hour to charge, and the fast charge can give you up to two hours of play after just five minutes. You get a two-year warranty, too.
We may earn a commission for purchases using our links. Learn more.