These are all the first-party Samsung Galaxy S22 cases & accessories
Samsung's very own add-ons for your Galaxy S22, made with love.
The Samsung Galaxy S22 arrived with fanfare — and while its four main colors might not be brave and bold, its cases certainly are. Samsung emphasized personalization and customization with this generation's first-party cases, with straps, backplates, and strips being swappable on many of its cases to bring extra pizzazz to the ensemble. The company also took a big step forward with its charging accessories, with the first 15W wireless chargers we had seen since the standard was introduced in 2019.
Samsung-made accessories for your S22
Why you can trust Android Central Our expert reviewers spend hours testing and comparing products and services so you can choose the best for you. Find out more about how we test.
Samsung Galaxy S22 Silicone Cover with Strap
Navy, White
This case style debuted with the Galaxy Z Flip 3, and thank the heavens the Galaxy S22 got it, too! The case itself is offered in navy and white, but this case is going to be highly customizable thanks to a separately sold strap featuring fun patterns and licensed designs.
Samsung Galaxy S22 Silicone Cover
Black, Forest Green, Glow Red, Sky Blue, Butter Yellow
If you liked the custom colors, but couldn't get them because you buy through your carrier, the first-party Galaxy S22 Silicone Cover will let you scratch that itch, even giving us the red color that was exclusive to the S22 Ultra.
16 assorted options
Customize your silicone case with these bright and cheerful straps for your S22. From monochromes to jazzy patterns, Samsung carries a diverse variety of options.
Samsung Galaxy S22 Clear Cover
Clear
Samsung wants you to show off all its design prowess and those bold custom colors, so it offers up a clear Galaxy S22 case that's slightly frosted. While $20 isn't bad for a first-party case, there are better cases that are actually clear for more affordable prices.
Samsung Galaxy S22 Clear Standing Cover
Clear
Kickstand cases add functionality without adding much in the way of bulk. This clear case lets you show off your Galaxy S22's colors while still being practical. I only wish the kickstand worked in portrait, not just landscape.
Samsung Galaxy S22 Protective Standing Cover
Lavender, White, Navy
Samsung's heavy-duty case is built to ensure your Galaxy S22 lives out its four years of updates safely. The kickstand on the back is actually two kickstands in one: one is 45 degrees and the other 60 degrees. And like several other first-party S22 cases, separate kickstand strips will be sold in licensed designs.
Samsung Galaxy S22 LED View Cover
Black, Light Gray
Much like the first-party S-View case, this dot-matrix case allows you to check the time and answer/reject calls without flipping the folio open. Unlike the S-View, though, this Samsung Galaxy S22 case is actually functional with its card/cash flap under the LED cover.
Samsung Galaxy S22 Leather Cover
Forest Green, Black, Burgundy, Light Gray
While other high-quality leather cases are out there, Samsung's is hard to beat. With colorways perfectly matched to the S22 colors — the burgundy for the S22 Ultra is especially darling, while the S22/S22+ gets a deep forest green — and the case is elevated to help protect the cameras.
Samsung Galaxy S22 S-View Flip Cover
Burgundy, Black, White
S-View is still somehow clinging to life, and the Samsung Galaxy S22 S-View case for this generation has shrunk the window to a small window about the size of the Galaxy Z Flip 3's cover screen. From it, you can check incoming calls, notifications, and the time.
Samsung Galaxy S22 Frame Cover
Navy, Clear, White
This Galaxy S22 case comes with a grippy bumper and two backplates that can be swapped out — and customized with extra backplates sold separately. The included plates include a regular clear backplate and a mirror finish plate if you need to touch up every five minutes between TikToks.
Samsung 15W Wireless Charger Duo
Better, faster, stronger
After years and years of the only 15W wireless charger for Galaxy phones being the 15W Wireless Charging Stand, we now have two first-party pad options to choose from. The Duo will let you charge both your Galaxy S22 and either your Galaxy Watch 4 or Galaxy Buds 2/Pro.
Samsung 15W Wireless Charger
Best for nightstands
If you only need one wireless charging pad without any extra nonsense for watches, this single Galaxy S22 charging accessory will save you money and desk space. While it also comes in white, the Dary Gray ages more gracefully (and shows less dust).
Black, White
Previously, you could only get a 5 Amp cable — the kind with an e-mark chip needed for Samsung's Super Fast Charging — alongside its 45W charger, but no more. Now, you can buy this longer 5A USB-C cable directly from Samsung.
Samsung 45W Power Adapter with Cable
Black, White
As you don't get one of these Type-C power bricks out of the box, the 45W Power Adapter is a must-have. This C-to-C wall charger brings Super Fast Charging to your Galaxy S22 and it comes with a compatible cable in tow.
Black
This three-port 65W charger will let you charge your laptop (or tablet), your Galaxy S22, and a USB-A peripheral like a Galaxy Watch 4 all at the same time. The only drawback to this charger is that the prongs don't fold.
Samsung Galaxy S22 Screen Protector
Transparent
Samsung's propriety screen protector is fully transparent and easy to install by yourself. This is no tempered glass, but you do get a decent level of scratch resistance.
Black
Fast charging is a godsend when you're short on time. Bring that convenience to your car with the dual-port Car Charger Duo. You get charging speeds of 45W from the USB-C port and 15W from the USB-A slot of this car charger.
Samsung Super Fast 25W Portable Wireless Charger
Silver
Samsung's 10,000mAh Portable Wireless Charger is exceptionally good at what it does. Not only does it offer 25W fast charging for Samsung S22 devices, but it also supports the brand's propriety 25W Super Fast Wireless charging.
Samsung Galaxy S22 Ultra Replacement S Pen
Black, White, Burgundy, Green
Samsung sells replacements in case you lose your Galaxy S22 Ultra's S Pen. It has all the features as the original S Pen that you get with the S22 Ultra and you get matching hues as well.
Get personal with your Galaxy S22
While older classics like the S-View and the Leather Cover have their uses, if you're going to go first-party case for your Samsung Galaxy S22, you should choose one of the customizable cases. The Silicone Cover with Strap and the Protective Standing Cover, in particular, have the most opportunity for lively, licensed designs — there are designs from Disney, professional sports teams, and custom artists that were shown off during the keynote. A whopping 16 different variations are now available on the Samsung store.
There are so many separate straps that you can buy: fluorescent yellow ones, solid color options like black and gray, and patriotic patterns of red, white, blue, and stars. Then there are the straps with designs for Everland, Goal Studio, and Hangul for the Galaxy Z Flip 3. These are compatible with the S22 series as well, making them a versatile buying choice.
If you need other case ideas, we've rounded up the best of the best of Galaxy S22 cases, Galaxy S22+ cases, and Galaxy S22 Ultra cases for you to peruse.
Samsung didn't give much attention to wireless chargers during the S22 announcement, but the new 15W wireless chargers have been a long, long, long time coming. If you own a Galaxy Watch, the Duo is what you'll want to charge everything together. If you don't own a watch, the Single should fill your needs nicely.
Get the Android Central Newsletter
Instant access to breaking news, the hottest reviews, great deals and helpful tips.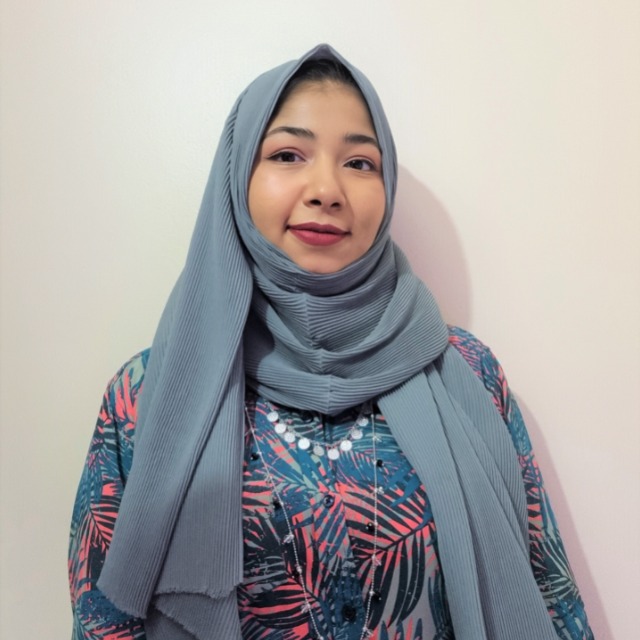 Editor — Accessories, speakers, and tablets
Namerah enjoys geeking out over accessories, gadgets, and all sorts of smart tech. She spends her time guzzling coffee, writing, casual gaming, and cuddling with her furry best friends. Find her on Twitter @NamerahS.