Deal: Get 75GB of full-speed data from Verizon for just $95 a month!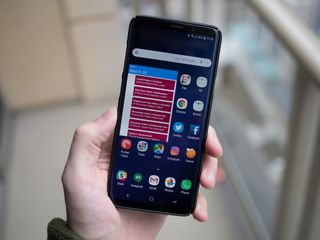 While many carriers "unlimited" plans cap speeds after somewhere after 22GB of data usage, Verizon is now offering a new Above Unlimted plan that will keep your data running at full speed three times as long. For just $95 a month, you'll get an unlimited plan with 75GB of full-speed data before speeds are reduced. The plan also comes with unlimited talk & text — Mexico & Canada included.
Verizon's NEW Above Unlimited Plan
75GB of full speed data each month before your speeds are reduced during congestion (other plans will reduce your speeds after you use 22GB of data)
Your unlimited call minutes can be used for calls both to and from Mexico and Canada
Your unlimited text messages can be used to text over 200 countries in the world
You can use 512MB of data each day when traveling in Mexico or Canada for free
Includes 5 TravelPasses each month, which lets you use your cell phone plan in more than 130 countries at no additional charge
Includes 15GB of mobile hotspot data
This plan is great for those who use a lot of data and don't want their speeds reduced each month when they go over their limit. It's a huge amount of full-speed data, with carriers usually offering only 22 or 23GB of full speed data each month.
BYOD Offer
For a limited time only, if you bring your own smartphone to Verizon and switch from another carrier, you can receive a prepaid MasterCard with $150 credit!
By day, Adam is a writer for multiple Future Publishing brands with over fifteen years of experience. He's expertly researched and written hundreds of articles ranging from mobile phones to mobile homes to baby mobiles. By night, he's a gadget geek, avid disc golfer, 80s nerd, cord cutter, cook, husband, dad, and memory collector.
Is this really a deal? I feel like they're just becoming more brazen now that net neutrality has been shot down. The "beyond unlimited" is basically the equivalent for the previous unlimited plan. For two people (the only one I checked) is about $30 more expensive. I'm not sure anything Verizon Wireless is doing is really giving anyone a deal.

Plus an initial 30 buck fee and a 5 buck credit for auto pay. For those that don't do auto pay, it's 100 a month.

Only $95! Is that really a deal? This is a useless article. It might as well be a Verizon ad.

I wish Cricket would offer a prepaid plan like this. I'd darn sure grab it.

Sounds great if you travel internationally alot I guess.

I get unlimited full speed data from T-Mobile for $80/month...

Not that bad. Compare other carriers that leave out 480p streaming, or when using hotspot your speeds are capped. Even with T-Mobile you need autopay for their deals. You get what you pay for.

I upgraded my plan to this beyond unlimited. For 10.00 more I get 75gb's of use. I average 60gb's a month so this plan is for me!
Android Central Newsletter
Get the best of Android Central in in your inbox, every day!
Thank you for signing up to Android Central. You will receive a verification email shortly.
There was a problem. Please refresh the page and try again.