Best USB-C thumb drives 2023
Ditch those USB-A drives and get the best USB-C options out there.
Good flash drives last for years and years. I still have working USB-A flash drives from high school kicking around in my drawers, but upgrading to one of the best USB-C thumb drives is highly recommended these days. More and more products only support USB-C connections, and USB-A is quickly going the way of the dinosaur.
USB-C, aside from being compact, has the benefit of being compatible with everything from the best cheap Android phone to the most expensive Samsung Galaxy devices, without needing to pull out any OTG adapters. All you have to do is plug it in and move photos or files to the drive with a file explorer app.
With that in mind, here are the best USB-C thumb drives to get you started.
These are the best USB-C thumb drives
Why you can trust Android Central Our expert reviewers spend hours testing and comparing products and services so you can choose the best for you. Find out more about how we test.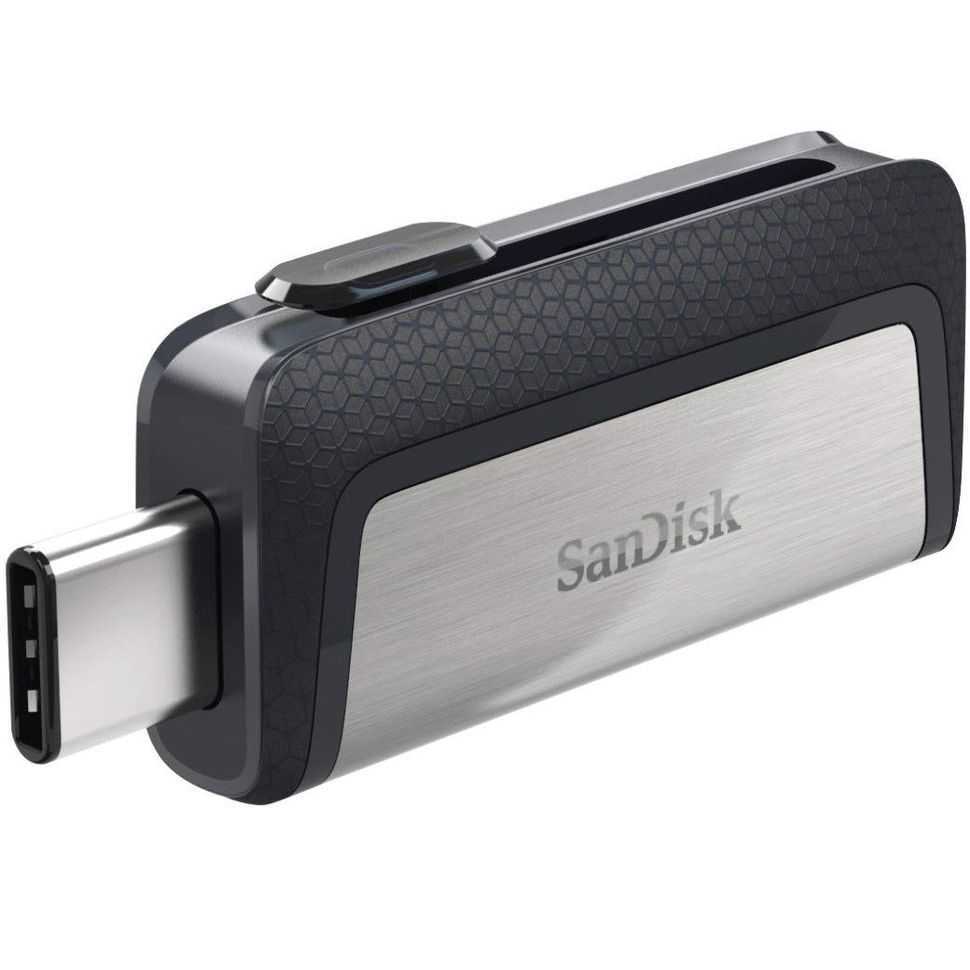 SanDisk Ultra Dual Drive USB 3.1 SDDDC2
Slide and save
This affordable and compact flash drive uses a clever locking slide mechanism that gives you the choice of using USB-C or USB-A to transfer your data. It utilizes USB 3.1 for transfer speeds up to 150 MB/s, which means you can get your info quickly from your devices that still use older USB-A ports over to your modernized USB-C Android phone in a flash. Get one with 32GB, 64GB, 128GB, or 256GB space.
PNY Elite USB 3.1 Gen 1 Flash Drive
Supersized capacities
The PNY Elite Type-C is available from 64GB up to 512GB, allowing you to store up to half a terabyte of movies, music, photos, or backup files compactly. Unfortunately, there's no USB-A port, but that makes for a smaller package. It's not as good of a deal as the SanDisk Ultra, but at least you get a 512GB option.
Samsung Type-C Waterproof Flash Drive
Ruggedly reliable
Samsung's reliable Duo Plus USB-C drive has been dethroned by it's own Type-C Waterproof Flash Drive. Not only do you get USB 3.1 Gen 2 with transfer speeds of up to 400 MB/s for 128GB and 256GB models, and 300 MB/s for 64GB variants, but it's also highly robust and resistant to shocks, water, magnets, x-rays, and heat. It only has a Type-C port, but that's okay in this day and age.
Samsung Duo Plus Flash Drive
Adapter included
Samsung excels at making reliable storage drives of various forms. Available from 32GB to 256GB, the Duo Plus only has a USB-C port, while the other end houses a USB-C to USB-A adapter, which you can use with other peripherals. This USB 3.1 drive has transfer speeds up to 200 MB/s and has a five-year warranty.
Lexar JumpDrive DualDrive E32c USB 3.2 Gen1 Type C
Small and discreet
The read speeds on this Lexar USB 3.2 Gen 1 keychain-sized flash drive are lower than most in this lineup at 100 MB/s, but the write speeds of 30 MB/s are still adequate for promptly backing up and transferring files. You can get the tiny Lexar JumpDrive DualDrive in capacities ranging from 32 to 128GB.
SanDisk Ultra USB Type-C Flash Drive SDCZ450
Compact and name brand
This single-port SanDisk Ultra flash drive is an excellent budget-friendly option if you've already got a USB-C computer like a Chromebook or a MacBook. You can get the SanDisk Ultra Type-C Flash Drive in anything between 16GB to 128GB. The USB 3.1 drive slides along an open track, so it's easier for dust and lint to escape if they get scooped up by it. The low price will cost you transfer speeds though, giving about 150 MB/s transfer rates.
Shiny silicon alternative
Silicon Power has been a good alternative to PNY and SanDisk SD cards for years now, and its flash drives have proven quite dependable as well. This dual-tip Mobile C80 thumb drive has a nice wide keyring cover and claims to be shockproof, dustproof, and waterproof. It's available in 16-128GB options. Twist the USB 3.2 Gen 1 drive around to use USB-C or USB-A on either end.
Kingston DataTraveler Micro Duo Flash Drive DTDUO3C
Short and slim
Rather than including a keychain, the tiny 32-128GB Kingston DataTraveler Micro Duo Flash Drive is easy to stow in your gear bag or on your desk. The 15 MB/s write speeds here are slower, but the 100 MB/s read speeds are still more than enough for watching movies directly off the drive. Plus, you get a USB-A port on top of the Type-C connector.
Double the ports, double the fun
You may notice that most of the drives on this list are multi-port flash drives, having a USB-C port on one end and a USB-A port on the opposite end, just like some USB-C cables. This makes the flash drive an extra-easy way for users to offload photos and files from any Android phone to their computer, even an older computer that doesn't have USB-C ports yet.
If you want a Type-C-only flash drive, you can get smaller or higher capacity drives, such as up to a 256GB model available for the SanDisk Ultra Dual Drive, which is tempting me greatly because it can hold so many movies for offline viewing during those long cross-country flights.
For something more durable, you can't go wrong with Samsung's Type-C Waterproof Flash Drive. I highly recommend anything from PNY if you want to spend as less as possible, and are willing to sacrifice transfer speeds.
A note about read, write, and transfer speeds
Now, when looking at flash drives, you'll see many USB versions thrown around and a lot of talk about how fast a drive is. Like microSD cards, most flash drives are advertised for a transfer speed, which you should always transfer to read speed, not write speed. This is because practically all external storage devices have a lower write speed than read speed, sometimes significantly lower write speeds. However, unlike microSD cards, USB drives don't get covered in speed classifications like V30 or U3.
When you look for a flash drive, higher write speeds are important if you're constantly copying over large data files, but so long as most of the time you're transferring smaller files or just reading files that have been on the drive for a while, any USB 3.0 or USB 3.1 drive should be perfectly fine. Make sure that the USB-C port you're plugging into matches the USB version of your thumb drive. For your reference, the maximum possible data transfer speed for USB 2.0 is 480 Mbps, USB 3.0 is 5 Gbps, and USB 3.1 is 10 Gbps.
Get the Android Central Newsletter
Instant access to breaking news, the hottest reviews, great deals and helpful tips.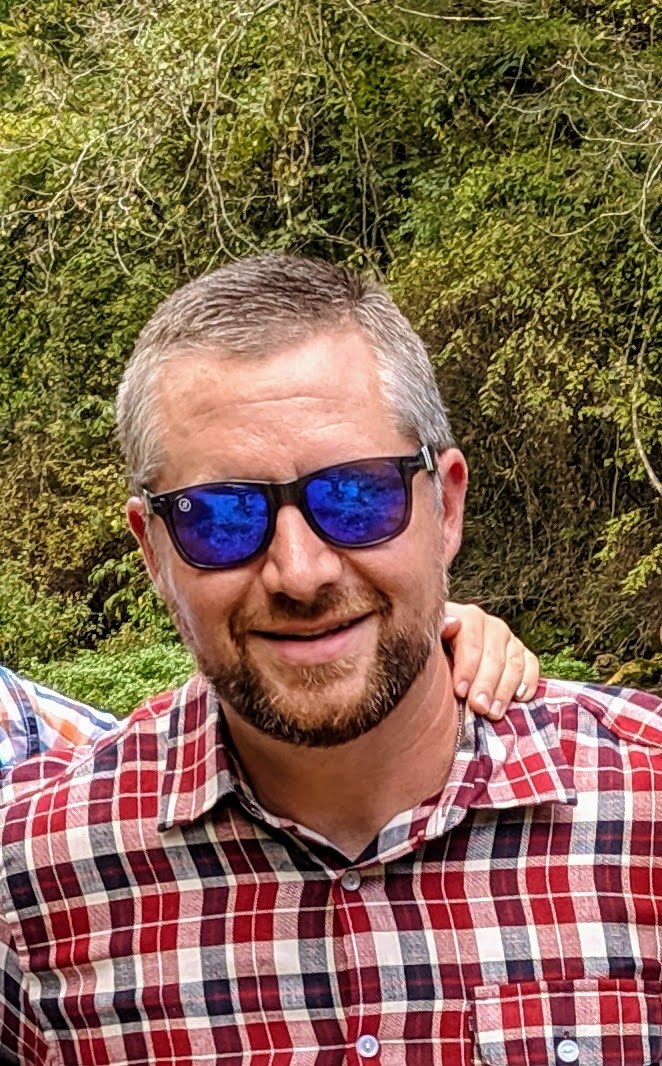 Chris Wedel is a fan of all things tech and gadgets. Living in rural Kansas with his wife and two young boys makes finding ways to get and stay online tricky. By utilizing his years of experience with the tech and mobile communications industries — success is assured. When not conquering connectivity challenges and testing new gadgets, he enjoys cruising a gravel road in his UTV with some good tunes.