Best theming widgets for Android 2023
Create the perfect home screen.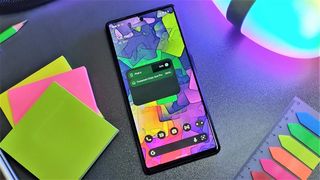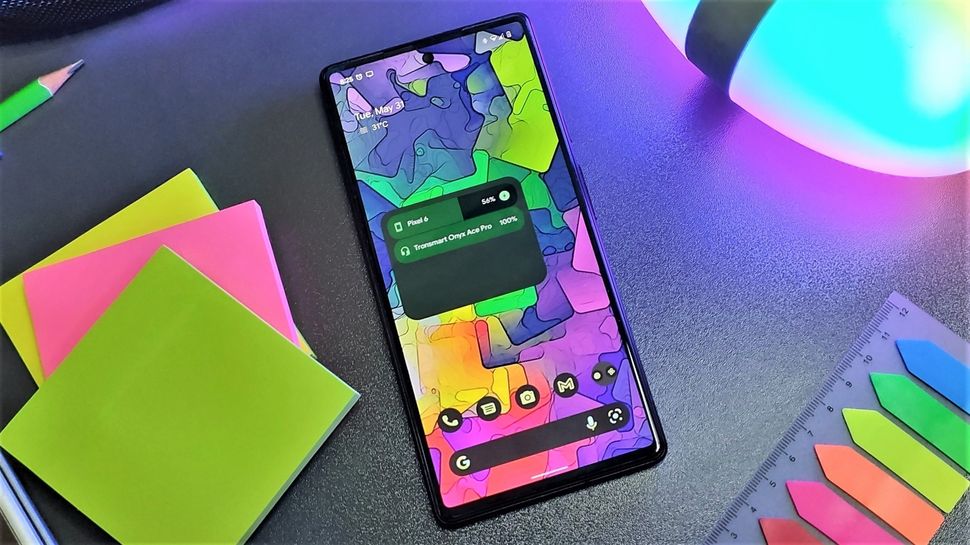 (Image credit: Namerah Saud Fatmi / Android Central)
Android has hundreds of thousands of home screen widgets out there for you to try out, from advanced widget creators to those that come with your favorite apps. Some are beautiful, some are extravagant, and some are refined, but above all, they have to work.
Not all apps have customizable widgets, and no matter how good some of those widgets are — like Google Keep — if they don't play well with themes, then you can't count on them when building your home screen.
Although Google made theming a lot easier after Material You was launched with Android 12, it's still hard to find compatible app widgets that adapt to the phone's theme dynamically. To make your life easy, we've rounded up some of the best widgets for theming on Android right here.
1Weather
Weather widgets are the most popular widgets on the block, and no matter what weather app you have installed, there's bound to be a widget or two with it, but no weather app has quite the diversity or flexibility of the widgets included with 1Weather. 1Weather's layout is as easy to use as it is easy to customize.
1Weather's widgets come in all shapes and sizes and you can set accents for each widget to help the widgets blend or pop against your current themes. 1Weather's widgets are highly adaptable and can be used to match any theme. You can even customize the level of transparency for 1Weather's widgets, which helps it match your phone's color scheme even more easily.
There are 13 free widget shapes to choose from and they are all themable. You'll fall in love with the clean lines, clear-cut shapes, and in-depth weather options available in the app.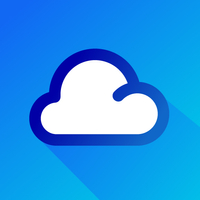 1Weather
1Weather has the most diverse weather widgets for Android and they can be customized to fit into any theme. You'll be very pleased with the unique shapes available in the app.
Free with IAPs: Google Play Store
YouTube Music
YouTube Music is one of the best music streaming apps to exist, but unfortunately, it isn't available in as many regions as competitors like Spotify and Apple Music. Nonetheless, we love the app and the widgets that it gives us on Android.
There are three very different widgets for YouTube Music and they all automatically readjust colors depending on the tones in your phone's wallpaper. As you'd expect, each YouTube Music widget also adapts to the dark mode on its own. Material You makes theming with this widget effortless sd the UI does all the work for you.
We love all three widgets, but the round one called "Turntable" is one of the most fun music widgets, giving you quick access to your recently played tracks. There are larger blocks too and they allow you to see and play your latest songs, albums, playlists, and more.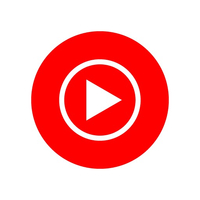 YouTube Music
Arguably the best music streaming service around, YouTube Music also has some of the best widgets available for Android. There are three fun shapes to choose from and they all bring different features to your home screen.
Free with IAPs: Google Play Store
Calendar Widget by Home Agenda
Let's be honest, most calendar widgets are ugly and don't theme particularly well. That said, if you have to have a calendar widget on your home screen, then Calendar Widget by Home Agenda is your best bet. This beautiful calendar app has been at the top for countless years for a good reason.
The widget is easily resizable and adaptable, you can recolor it and change the transparencies to your liking, and you can try it out for free with all features enabled. Free users have a bar at the top of advertising the pro version license, but it's easy to scroll past while you're testing it out.
Using it with 100% transparency allows your calendar events to scroll in and out of your wallpaper seamlessly, and it's easy to turn the transparency back up when using a busier wallpaper.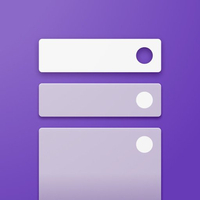 Calendar Widget by Home Agenda
Calendar Widget by Home Agenda lets you view your planned events from the comfort of your home screen. This gorgeous widget is completely customizable and displays events from various accounts.
Buy from: Google Play Store
KWGT Kustom Widget Maker
When it comes to widgets that fit your theme, sometimes you can't rely on an app to have a widget that fits. Sometimes, you have to make your perfect widget, and when it comes to making your own widget, KWGT is king. KWGT — short for Kustom Widget — is a WYSIWYG widget creator, and its basis is quite simple: what you see is what you get. KWGT allows users to build and modify widgets layer by layer, piece by piece so that they get a widget that fits and performs exactly as desired.
Don't worry, you don't have to build each and every widget from scratch. KWGT enables you to pull in presets — pre-built widgets — from other users and from custom packs, packaged KWGT presets, and components. This means that KWGT widgets are easier the share than they are to build, and themers often share their KWGT presets while showing off their themes in communities like r/androidthemes/.
It has a steep learning curve, but once you've picked it up you'll be able to build custom widgets of all sorts. From calendars and clocks to battery status indicators and news apps, KWGT Kustom Widget Maker lets you build any sort of widget you want.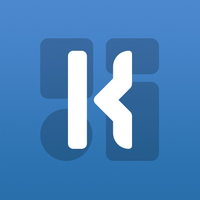 KWGT Kustom Widget Maker
There's no guarantee that you'll find the perfect widget with every app, but KWGT Kustom Widget Maker fixes that. Build your own widget from scratch with this comprehensive tool.
Free with IAPs: Google Play Store
ColorNote
When it comes to note-taking apps, Google Keep is the most popular of the lot. Although the Keep app has a couple of widgets that respond to the dark mode settings, you can't adjust the transparency. This is a big thorn in the side of theming enthusiasts because it interferes with the continuity of the theme.
ColorNote is one of the most under-appreciated note-taking apps out there. Not only can you add different types of widgets, but the app also lets you change the percentage of transparency for those widgets. You can resize the blocks according to your liking, and there's even a cute 1x1 widget that can be assigned to a single note of your choice.
Staples like Google Keep, Microsoft OneNote, and Evernote, you don't have to sign in or create an account unless you want to. There's no paywall either. ColorNote is a basic note-taking app that's completely free to use. You can choose from several different light and dark hues in-app which apply to the widget as well.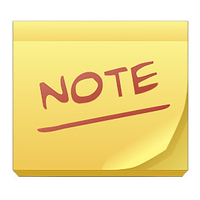 ColorNote
ColorNote is the underdog of the note-taking world of apps. You get a surprising level of customizability for the app's widgets including transparency and hues.
Get from: Google Play Store
Google Translate
Believe it or not, the Google Translate widget is an excellent widget that looks great on your home screen. It's not just a pretty face, the widget also has plenty of useful tools that you can access right from your home screen instead of going through the hassle of opening the app.
There are two styles to choose from and they can both be resized. The buttons on the Google Translate widget change depending on the size, so you should play around with it a little before settling on the design that you like.
A great advantage of using a Google widget is that it natively supports Material You's dynamic theming feature. This means that you literally have to do nothing after you've added the Translate widget to your home screen. Android does the hard part of the job for you by automatically changing the colors and shades of the widget based on your current wallpaper, system colors, and dark or light mode setting.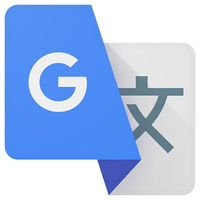 Google Translate
Access hundreds of languages and freely translate them in all forms with Google Translate's handy widget. Whether it's in audio form or an image, this app lets you translate from any medium.
Get from: Google Play Store
Build the perfect home screen on your phone
Why you can trust Android Central Our expert reviewers spend hours testing and comparing products and services so you can choose the best for you. Find out more about how we test.
Yes, Material You is a great gift that made all of our lives very easy. But the design and availability aspects of Android widgets aren't perfect yet. Of all the best Android apps, only a small portion pay as much attention to the widget version of the app as they do to the entire app itself.
The 1Weather weather widget is probably the best Android widget in existence for weather updates. The competition is tough but none of the other apps do the job as good as what 1Weather does. We love the versatility and diversity 1Weather offers, especially considering the fact that it is free to use.
Calendar Widget by Home Agenda is the most beautiful calendar widget that we have seen to date. Heck, we'll go as far as to say that this is the most elegant design on any Android widget, period. It isn't free, but you don't have to spend much to buy it. At $0.99, this stunning widget is a steal. We only wish more apps offered such an appealing widget.
The fun doesn't stop there folks. After you've installed your favorite widgets from our list, you can do even more to fully embrace your theme. Change your Android launcher to something more personalized and swap out the icons while you're at it. There are plenty of icon packs that play nice with the most famous launchers. If you've got the time and the passion, why not create your own custom icons from scratch?
Once your visuals are all sorted out, you can also add custom ringtones and sounds to your Android phone to fit your theme.
If you have widgets that are team players when you theme, sing them out in the comments below! We're always on the lookout for a few good widgets.
Sign up for Black Friday email alerts!
Get the hottest deals available in your inbox plus news, reviews, opinion, analysis and more from the Android Central team.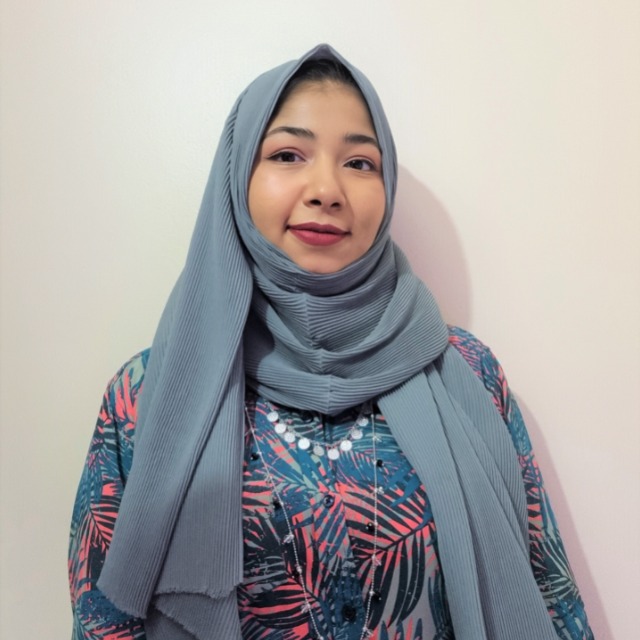 Editor — Accessories, speakers, and tablets
Namerah enjoys geeking out over accessories, gadgets, and all sorts of smart tech. She spends her time guzzling coffee, writing, casual gaming, and cuddling with her furry best friends. Find her on Twitter @NamerahS.