Best Smart Home Tech for an Apartment or Small Space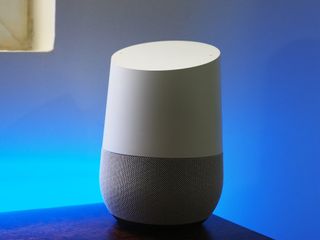 (Image credit: Harish Jonnalagadda/Android Central)
As a tech nerd, I'm always thinking of ways to make my home more efficient technologically: how to run Ethernet cables, where to place my desktop, how to rebuild my desk for the millionth time, stuff like that. But there's an upper limit on just what I can do since I live in an apartment. I want to make the most of my space, but I can't run Ethernet cables through the walls or mess with any electrical wiring. I also only have so much space, so each piece of technology needs to be justified.
Here are some essential pieces of tech for a small space!
General rules
With a small living environment, you want to make sure every gadget you have can serve multiple functions, if possible. Stuff like network routers and light bulbs will only have one task, but a game console lets you play games, watch content on streaming services, or play DVD or Blu Rays. Your TV can be your computer monitor, and instead of a bulky desktop, you could get a hub for your laptop. It's also important to remember you'll likely live in a different space in a year's time, so your hardware shouldn't need too much work to set up or tear down.
Google Wifi
You probably don't have enough space for a mesh Wi-Fi system, but a great router is probably the best investment you can make for your technology use to be better. Have you ever had your laptop or phone take forever to connect to your home Wi-Fi? A new router is probably your best bet.
If you're using an old router — or worse, using the modem/router your Internet Service Provider gave you — that's probably why. A slow Internet connection is incredibly frustrating, and I've proudly taped an Ethernet cable across my ceiling because Wi-Fi was acting up on my desktop.
I've been super happy with an Asus OnHub router I bought about two years ago. It has a nice, neutral design but more importantly: it just works. The only time I've had to mess with it was when I moved apartments. I plugged it in at my new place, and it came up like a charm. If I ever do move into a bigger space, I can pick up some Google Wifi routers to build a mesh system. Google provides security updates for its OnHub and Wifi routers automatically, so I don't even need the (incredibly easy-to-use) Google Wifi app (opens in new tab) installed on my phone to stay up to date.
One downside to the OnHub and Wi-Fi routers is they only include one Ethernet-out port, so you'll need a network switch (opens in new tab) if you have more devices you'd like to use with a wired connection.
Xbox One S
This is probably a no-brainer for most people, but it's worth mentioning. An Xbox One S goes for $300, and plays all your favorite Xbox games, any DVDs or Blu Rays — including UHD Blu Rays — you have, and you can access almost every video streaming service.
The One S does a lot of things, even if you're not a hardcore gamer. You get a disk drive for your old DVD and Blu Ray collection, and it'll even handle newer UHD Blu Rays if you prefer those. You have access to nearly every streaming service, and you can finally watch all of your Movies Anywhere titles in the Xbox's video player. Most importantly, you get games. Every AAA title is on Xbox, and all of Microsoft's exclusives — as well as some third-party titles — are available for $10 in Xbox Game Pass.
NVIDIA Shield TV
If you know you don't care about the disk drive and are okay with some older titles, an NVIDIA Shield TV runs between $180 and $200, and gets you Android TV for all of your streaming services, plus plenty of exclusive games from NVIDIA. With the right TV tuner, the Shield TV can also act as a DVR for live shows.
We can't say enough good things about the NVIDIA Shield TV. It's pretty much the face of Android TV, and you get access to Google's services — including YouTube TV, Google Play Movies & TV and Google Assistant. Also, mainstay services like Netflix and Hulu are on board, and Amazon Prime Video is also available. You can also stream games from NVIDIA's servers or your home gaming desktop, or play most of the same Android games that are available on your phone.
VIZIO SmartCast Sound Bar
Soundbars don't need a lot of space, even with a subwoofer and wireless surround speakers. Vizio makes plenty of soundbars, all of which are great options. They all feature Google Cast support, Bluetooth, optical and 3.5mm in from your TV, and some act as an HDMI hub.
While your TV speakers are okay, a soundbar is so much better. Soundbars may not sound as rich as full surround systems, but they also don't require as much space and cable management as a full surround system. Soundbars range in price from a basic two-channel bar for $100 to ear-tickling five channel system (opens in new tab) for $1000, with plenty of price points in between. There are even some bundles with a soundbar, wireless subwoofer and wireless rear surround speakers) to mimic a full surround system but use much less space.
Vizio soundbars feature Chromecast Audio built-in or Bluetooth connectivity, so you can get your jams from your phone in addition to your TV. Vizio is a reputable brand with fair prices, and if you don't need or want the extra speakers in our pick, there are cheaper models to choose from.
Google Home
A Google Home is an okay speaker, but it's also a portal into Google's services. You can set reminders, control your smart gadgets, get the news for the day and even more.
Just because you can't change all of the hardware inside your home doesn't mean a smart speaker won't have value. Both a Google Home and an Amazon Echo are great choices, though a Google Home will likely be more useful if you've been using Android phones and Google services for years. You can use the Google Home for playing music or connect it to your soundbar for even better sound. You can set reminders, hear the news, set a routine, and more. If you do get some other smart gadgets, a Google Home will work with those perfectly.
Other smart accessories
At a certain point, you'll just need to read your lease or talk to your landlord about what exactly you can replace inside your apartment or dorm. Most landlords will let you use a smart thermostat, so long as they install it. Smart lightbulbs are similarly easy: just install them in place of the normal lightbulbs. Tabletop gadgets like a smart coffee maker won't be a problem either. Smart Locks may be an issue. Again, a five-minute conversation with your landlord is the best idea before spending money on anything.
More: Best Smart Thermostats for Amazon Echo in 2018
What are your picks?
What gadgets do you use to make the most of your small space? Let us know down below!
Android Central Newsletter
Get the best of Android Central in in your inbox, every day!
Thank you for signing up to Android Central. You will receive a verification email shortly.
There was a problem. Please refresh the page and try again.