The Anker PowerPort III Nano 18W USB-C fast charging adapter is down to $15.99 on Amazon. That's a brand new price drop for a relatively new product. Anker's super fast wall adapter here has only been around since September, and it hasn't had any direct price drops until today. The adapter normally goes for around $20.
Fast Power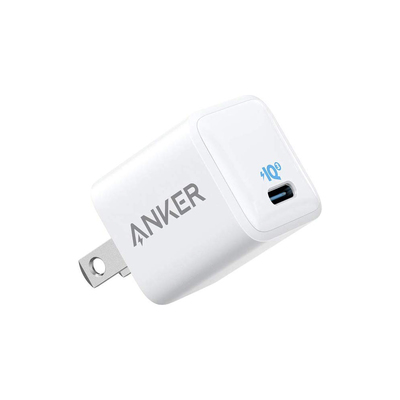 Just one-inch thick, it's perfectly compact and designed for travel. Provides full charging speed and is universally compatible with all USB-C devices. Has boosted efficiency, improved heat dissipation, and an 18-month warranty.
$15.99 $20.00 $4 off
Inevitably, you're going to want to plug something into this adapter. That is its purpose after all. So you'll probably want to add a cable to this purchase. Get a USB-C to USB-C cable, USB-C to USB-A or a USB-C to Lightning based on what you need for the devices you plan to use this adpater with. If you want to get this adapter now and wait for the cables later, we're sure to see a ton of them go on sale during this year's Black Friday.
The PowerPort III is called Nano because it's so tiny. Despite the power behind it, it's roughly the same size as the default wall adapter that comes with an iPhone. It's only one-inch thick and designed to be ultra compact so you can keep it with you wherever you need it. It's Anker's latest design tech that uses custom magnetic components to reduce the size, boost the efficiency, and improve the heat dissipation. I mean, just look at Anker's previous design for an 18W USB-C power adapter, or look at a competitor like RAVPower, and you can see just from the image how much more compact this new version is.
The single USB-C Power Delivery port has 18W of power behind it to provide full-speed charging for phones, tablets, and other mobile devices. Thanks to Anker's new PowerIQ 3.0 tech, the adapter knows what device is being plugged in. It works flawlessly with any USB-C device and provides the most power it can.
The adapter comes with an 18-month warranty from Anker.
We may earn a commission for purchases using our links. Learn more.