The green version of Xcentz' compact portable battery charger is down to $9.99 with code XCENTZS99 on Amazon. That's exactly 50% off. A tiny price for a tiny charger. Unfortunately the code doesn't work on the other colors which are still selling for around $20.
Perfect Size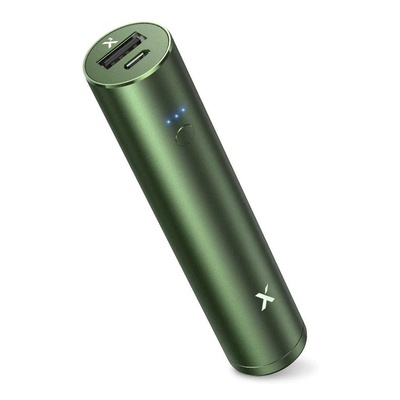 The charger is small enough to fit in your pocket or purse. Makes for a great emergency power bank with a battery large enough to give an iPhone X almost a full charge. It's light, durable, and has a flashlight, too. Comes with a two-year warranty.
$9.99 $20.00 $10 off
The Xcentz product page says this charger isn't much bigger than a tube of lipstick, which means it's small enough to be slipped into your pocket or at the bottom of your purse. It has a 3350mAh battery, too, which is just enough juice to get an iPhone X or Galaxy S9 to 80% of a full charge. It's a great device for keeping your phone topped off when you're worried about draining it.
Think of the Xcentz Mini as an emergency charger. It's for those days where you just can't keep your eyes off your phone and you're stuck in class or at work or somewhere where you can't plug in. No time to stop because you're running errands or late for a meeting? Just keep going and let your phone power up while you move.
It's made from premium aluminum, which gives it a lot of durability while keeping it lightweight. There's also a flashlight included so you don't have to stumble around in the dark. Xcentz backs it up with a two-year warranty and a lifetime of technical support. Users give it 4.1 stars out of 5 based on 126 reviews.
Need more gas for the tank? Try upgrading to Xcentz's larger 10000mAh portable battery charger. It still won't take up much room and fits in the palm of your hand, but that higher capacity battery will last you a longer time, especially if you use one of the bigger phones. Plus, it's on sale for just $17.99 right now.
We may earn a commission for purchases using our links. Learn more.