You'd be surprised at how much a simple monitor upgrade can mean for your computing experience. You don't have to spend a fortune, either, just a small bump in size or refresh rate could mean looking at a whole new world through your display. The Acer Nitro VG270 27-inch monitor is down to $119.99 through the Costco website. This monitor sells for $140 at other retailers and was selling as high as $200 earlier in November.
Costco often requires membership for you to buy even online. You will otherwise have to pay a surcharge that may negate the savings of the deal. You can join using one of several plans and these memberships are good for in-store deals, too, if you happen to live near one. Costco also has a fantastic return policy, which is important with monitors that can often ship with dead pixels.
Daily Deal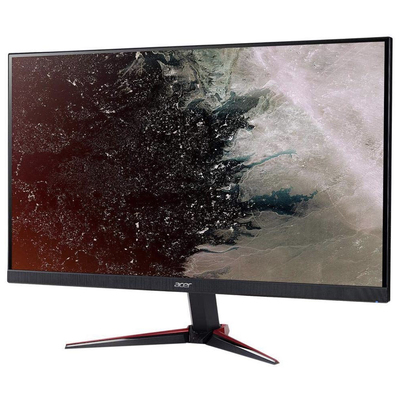 The specifications include a 1920 x 1080 pixel resolution, a 75Hz refresh rate, and a 1ms response time with Acer's Virtual Response Boost tech. It also has AMD FreeSync to reduce screen tearing. It's wall mountable and has integrated speakers.
$119.99 $140.00 $20 off
The basic specifications for this monitor include a 1920 x 1080 pixel resolution, a 75Hz refresh rate, and a 1ms response time. The monitor uses an IPS panel, which would normally have a slower response time but Acer's Virtual Response Boost is unique technology that helps reduce motion blur. IPS panels also have great color accuracy and advanced viewing angles up to 178 degrees, so you can watch or play with this screen and not worry about losing the angle when you move around. It is worth pointing out that VRB works by inserting black frames where necessary to reduce motion blur, and that can often have an impact on the monitor's brightness.
You'll also get AMD FreeSync technology, which is adaptive sync tech that allows you to reduce screen tearing when paired to an AMD graphics card. The monitor is also wall mountable thanks to the VESA standard, and it has integrated 2W speakers. Connectivity options include two hDMI ports and a VGA port.