Best S Pen cases for Samsung Galaxy Z Fold 4 in 2023
There's an ocean of amazing Samsung Galaxy Z Fold 4 cases to choose from, but not all of them offer an S Pen holder. Of course, this might be a non-negotiable feature for many, and that is why we've hunted down the best covers of the sort.
Here are the snazziest, hardiest, and most functional S Pen cases for your Samsung Galaxy Z Fold 4.
Slick Z Fold 4 cases with S Pen holders
Why you can trust Android Central Our expert reviewers spend hours testing and comparing products and services so you can choose the best for you. Find out more about how we test.
Best overall
Samsung Galaxy Z Fold 4 Standing Cover with S Pen
Sand, Black, Graygreen
Samsung's Galaxy Z Fold 4 Standing Cover with S Pen is a clean-looking case that comes in three colors that match the Z Fold 4's colorways. Samsung includes a matching S Pen Fold Edition with the cover. You can even swap out the S Pen compartment with a kickstand if that's more up your alley. This is our favorite pick because of its unique S Pen holster and slim design.
Best slim option
Spigen Thin Fit P for Galaxy Z Fold 4
Black
Spigen's Thin Fit P cover is a slim case that fits your Z Fold 4 like a glove, as we confirmed during our hands-on testing. What's impressive is that you still get space to store your S Pen in the Thin Fit P case. Some may not like the side-mounted location but it helps keep the case extra slim without letting the S Pen get in the way. It doesn't compromise safety either, boasting raised lips around the camera bump and exposed ports, plus a grippy exterior. Sadly, this one's only available in black.
Best rugged case
Caseborne V for the Samsung Galaxy Z Fold 4
Black, Orange, and Purple
Unlike humans, your phone won't turn these colors after getting back up from the wear and tear of everyday life when you've got a Caseborne V rugged case for your Z Fold 4. This one comes with an S Pen holster on the hinge, support for wireless charging, two tempered glass protectors in the box, and the relentless pursuit of protection for your favorite folding phone. It's a big, rugged case but that also means it can take big, rugged drops.
Best hinge protection
Spigen Slim Armor Pro Pen Edition for Galaxy Z Fold 4
Black
Rugged cases like the SUPCASE Unicorn Beetle Pro are extremely thick and heavy. On the other hand, Spigen's Slim Armor Pro Pen Edition protects your Z Fold 4 and all its vulnerable bits without adding much bulk. The S Pen slot isn't in the hinge or on the back. Instead, Spigen built a compartment on the right side of the external display.
Best transparent
TORRAS Shockproof Pro Case for Galaxy Z Fold 4
Black, Midnight Green
The TORRAS Shockproof Pro Case enables you to brandish your handsome Galaxy Z Fold 4 in its full glory thanks to the transparent back. You can slip your S Pen into the slot on the side. This is a rugged case with raised lips and military-grade drop resistance.
Best glam
i-Blason Cosmo Series Case for Samsung Galaxy Z Fold 4
Marble Pink, Marble Purple, Ocean
The i-Blason Cosmo Series is a beautiful lineup of bumper cases that mix geometric shapes with marble patterns. Although the Cosmo Series Case for Samsung Galaxy Z Fold 4 has a plain clear option too, we can't resist the pink-and-gold patterned model. You get a luxurious rose gold hinge that hides the S Pen and a front display screen protector.
Best kickstand
VRS Design Quick Stand Modern Pro for Galaxy Z Fold 4
Matte Black
VRS Design's Quick Stand Modern Pro case delivers rugged protection as well as functionality for your Galaxy Z Fold 4. Of course it has an S Pen slot, but you also get heavy-duty impact resistance from every angle, a free screen guard, and a mighty useful kickstand incorporated into the back.
Best camera protection
Nillkin CamShield Pro for Galaxy Z Fold 4
Green, Black, Blue
Nillkin's CamShield Pro comes with a slim S Pen slot built right alongside the hinge that can be removed and reattached at will. This TPU case also has a hidden kickstand and a privacy shutter that covers up the main cameras whenever you want. It's a lightweight case that doesn't bulk up your foldable, but it's still decent in terms of protection.
Best metal style
i-Blason Armorbox for Samsung Galaxy Z Fold 4
Ruddy Red, Black, Metallic Blue, Dark Green
You might be more familiar with i-Blason's trendy Cosmo Series, but the Armorbox Series is equally deserving of your attention. This S Pen case for your Z Fold 4 includes native screen protection and a unique kickstand that also doubles as a phone holder. Plus, this cover comes in four fun shades.
Best leather case
KEZiHOME Samsung Galaxy Z Fold 4 Leather Wallet Case
Six assorted dual-toned hues
Wallet cases are handy, but difficult to configure for a folding phone like the Z Fold 4. KEZiHOME takes a crack at it with the Genuine Leather Wallet Case that adds multiple card slots, a strap, and a folio to fortify the cover screen. Those layers added by the card slots and folio cover are put to good use when propping up your Z Fold 4.
Best eco-friendly
ZAGG Gear4 Bridgetown for Galaxy Z Fold 4
Good for the planet
This bumper cover from ZAGG features a ribbed back for added grip. The Gear4 Bridgetown case for the Galaxy Z Fold 4 can withstand falls from as high as 10ft while keeping your foldable intact and it's made of plant-based materials for eco-friendliness.
Best kickstand with hinge
MUXQMOR Slim Case for Samsung Galaxy Z Fold 4 with Pen Holder
12 assorted shades and patterns
This MUXQMOR Slim Case for Samsung Galaxy Z Fold 4 with Pen Holder comes with a built-in screen protector. There are assorted shades to choose from and you also get a slender magnetic stand that swings out for hands-free usage.
The best S Pen cases for the Galaxy Z Fold 4 are versatile players
The ultimate S Pen cases for your Samsung Galaxy Z Fold 4 don't just add a holder for the Samsung stylus. They also bolster protection and add practical features such as a kickstand, and sometimes built-in screen guards. Unfortunately, almost all of the best Z Fold 4 covers with S Pen holders cost twice as much as a regular case.
Samsung's Galaxy Z Fold 4 Standing Cover with S Pen is the best-looking of the lot thanks to its minimalist design. Though you can't tell right away, it does come with a matching S Pen Fold Edition and a kickstand in tow. Detach the S Pen compartment and it reveals a lean little stand to prop up your shiny new foldable. The fact that it comes with the S Pen makes it the best value of the bunch and an easy decision.
Samsung recently released a new style S Pen case for the Galaxy Z Fold 5 but it won't fit the Z Fold 4, unfortunately. If you just want a slimmer S Pen, though, that new pen will work just fine on the Fold 4; you just won't have anywhere official to store it.
Image 1 of 3
While I like the S Pen hanging out on the back of the case — it actually gives my fingers a great place to hold the phone when using it to read books — not everyone is going to care for this location as it makes the phone thicker in a pocket.
That's where Spigen's Thin Fit P case comes in. It gives you all the durability you need along with a side-mounted slot to store your S Pen. Plus, it's super grippy and quite thin, much more so than most cases on this list.
But what if you like Spigen's design and need protection for that precious hinge? The Spigen Slim Armor Pro Pen Edition has a robust hinge mechanism unlike any other case that we have used. It provides all the protective benefits of many rugged cases without adding a ton of bulk.
Image 1 of 4
Many of the best Samsung Galaxy Z Fold 4 screen protectors include protection for the cover screen as well. The Caseborne V for the Galaxy Z Fold 4 is a great example of excellent value as it packs in a supremely rugged case along with two tempered glass screen protectors that'll keep your phone protected no matter what.
Image 1 of 5
The SUPCASE Unicorn Beetle Pro is a rugged cover that comes with a screen protector for the cover display and a sturdy kickstand on the rear. Just like SUPCASE, i-Blason's stylish Cosmo Series case also throws in a protector for the front display but it isn't as heavy-duty and there's no stand.
How we determine the best cases
At Android Central, we have the privilege of reviewing all the best phones, which means we're able to use a bunch of great cases with each phone. When we put a case on a phone, we use the phone in that case for a period of time to see how well it works. While you might think that just includes comfort while holding or drop protection, it's about a lot more than that.
Some cases have a tall lip around the edge of the display. This lip helps protect the display in the event of the phone being dropped since it helps ensure that the case is the first thing that comes in contact with the ground instead of your phone's screen.
Unfortunately, taller lips can also mean that it's difficult to perform navigation gestures. Not all designs cause this problem so we test to ensure that the lip won't get in the way of using gestures you'll be performing every day.
Cases that have special features — like an S Pen holster — often need unique testing methods. Some cases on this list have S Pen holsters in the hinge. We test to make sure the mechanism for storing the pen doesn't get annoying to use daily or isn't difficult to open and close.
Some other subtle differences between cases include the ease of pulling a phone out of a pocket (or storing it), as some "grippy" case materials can cause pockets to turn inside out when pulling them out. While this seems silly, it's something that gets very annoying when doing it several times a day and might even cause you to stop using the case altogether!
Be an expert in 5 minutes
Get the latest news from Android Central, your trusted companion in the world of Android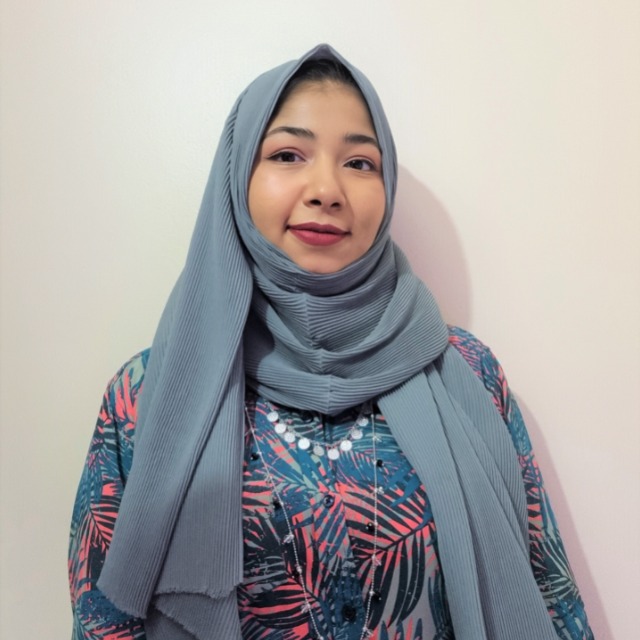 Editor — Accessories, speakers, and tablets
Namerah enjoys geeking out over accessories, gadgets, and all sorts of smart tech. She spends her time guzzling coffee, writing, casual gaming, and cuddling with her furry best friends. Find her on Twitter @NamerahS.