Best MagSafe accessories for Android phones 2023
Break the rules by using Apple's MagSafe accessories with your Android phone.
MagSafe is one of the most coveted features of iPhones that Android users long for. From wireless charging to add-ons like MagSafe wallets and stands, magnetically attaching something to the back of your phone has its uses. Apple may have branded the "MagSafe" moniker but that isn't stopping you from borrowing the idea.
You can add MagSafe compatibility to any Android phone by attaching an external magnetic ring to the back of your device. Some Android phone cases even come with MagSafe rings built-in, reducing the hassle on your part.
If you've gone down this rabbit hole and need Apple's MagSafe feature on your Android device, we've got your back. Check out these epic MagSafe accessories for all the best Android smartphones to scratch that itch. We've rounded up the best magnetic rings for non-MagSafe phones, followed by the best MagSafe-compatible accessories to pair the rings with.
Adhesive MagSafe rings for Android phones
Why you can trust Android Central Our expert reviewers spend hours testing and comparing products and services so you can choose the best for you. Find out more about how we test.
ESR HaloLock Universal Ring 360
Staff Pick
Before picking any MagSafe accessory for your Android phone, the ESR HaloLock Universal Ring 360 is a must-have. You can grab these ferromagnetic rings from ESR in black, white, and blue. They stick to the back of your phone or case adhesively, adding MagSafe compatibility. ESR includes an alignment tool.
Put a ring on it
Sinjimoru offers two versions of its adhesive magnet. There's the M-Plate and the M-Ring to choose from, both of which come in black and white colors. Plop it on the back of your phone or case and you can use any MagSafe device with it. This one comes with an installation guide as well.
High-quality build
Ringke is everyone's favorite phone case maker, but the brand makes some really awesome accessories too. The universally-applicable Magnetic Plate comes in white and gray and you can apply it with the easy-install kit provided.
Knock yourself out with these cool MagSafe accessories
PopSockets MagSafe PopGrip
Get a grip
Available in countless clear, opaque, and sheer shades, the PopSockets MagSafe PopGrip helps you get a grip on your phone in style. You simply snap it off when you want to charge your device wirelessly.
Mophie Snap+ 15W Wireless Charger
Go cordless
The Mophie Snap+ 15W Qi Wireless Charger works with all phones, Android and iOS. This tiny little wireless charger has a built-in USB-C cable and it comes with a MagSafe ring in the box. There's a little alignment tool as well.
ESR HaloLock 5,000mAh Power Bank Wallet
Multitasking king
ESR has one of the best MagSafe accessory lineups out there. The HaloLock 5,000mAh Power Bank Wallet is exactly what it sounds like. You get a 5,000mAh power bank inside a phone stand that also has a wallet compartment on the back. As a bonus, ESR also gives you a Type-C cable.
Spigen OneTap Magnetic Car Mount Dashboard
Hands-free on the go
The Spigen OneTap Magnetic Car Mount can be attached to the dashboard and the windshield. It works with all MagSafe rings or cases and has a harness for cables. The arm is extendable and you can easily adjust the mount. You can also get the air vent model of this phone holder.
Belkin Magnetic Fitness Mount
Workouts made interesting
Do you like using your phone while working out? Check out the handy Belkin Magnetic Fitness Mount. This MagSafe phone mount straps onto your spin cycle or treadmill's handlebar, holding your phone up for you. Belkin designed the mount to withstand vibrations from heavy workouts, so it stays put.
CLCKR MagSafe Wallet Stand & Grip
Three-in-one
This versatile and thin MagSafe accessory from CLCKR comes in black and lavender. The MagSafe Wallet Stand & Grip can hold a card or two, acts as a kickstand, and also functions as a phone grip.
Apple Leather Wallet with MagSafe
Fraternize with the enemy
It might seem taboo, but using the Apple Leather Wallet with MagSafe on your Android phone is a great idea. Apple's wallet accessory has some beautiful colors and it has excellent, high-quality magnets. If you don't mind the price, this is a sweet purchase.
Mophie Snap+ Juice Pack Mini
Wireless power everywhere
MagSafe accessories wear many hats, like the Mophie Snap+ Juice Pack Mini. Its name may be a mouthful, but this nifty little 5,000mAh power bank makes life easy. The box includes a C-to-C cable and a "Snap adapter" that's basically a magnetic ring for any Android phone. This is one of those rare battery packs that officially supports Qi wireless charging.
Spin it around
There are plenty of adhesive grips out there, but they can't be removed and reattached as easily. Spigen's O-Mag Ring is a magnetic phone holder that you can pop on and off at will with a MagSafe ring for Android. Beyond the basic black and white hues, you can also opt for blue or a cool black carbon fiber pattern.
DiTouch Magnetic Desk Phone Stand
For your desk
It's cheap, it's functional, and it's completely adjustable. This DiTouch Magnetic Desk Phone Stand can spin 360 degrees and you can adjust its height too. You can magnetically mount your phone to the mount and tilt it to an ergonomic level.
Pelican Protector MagSafe Wallet
Rugged wallet
Pelican's Protector MagSafe Wallet is an IPX4 waterproof MagSafe wallet add-on. It attaches to the magnetic ring on any device and stays put. There's a sturdy latch that secures all your valuable cards and cash safely. The heavy-duty wallet comes in black, desert tan, and olive green.
OtterBox Car Vent Mount for MagSafe
Clip-on mount
The OtterBox Car Vent Mount for MagSafe works well in both portrait and landscape orientations. Clip it to your vehicle's AC and let it hold your Android phone for you. As a happy coincidence, this also cools down your device when the AC is on.
Bring Apple's best feature to your Android phone
We've been hoping to see any of the best Android phone makers steal Apple's MagSafe feature for years now. While Samsung, Google, and other big players in the Android smartphone space haven't fulfilled our dreams just yet, accessory makers have stepped in to gap the bridge.
With the help of a decent magnetic ring from reliable brands like ESR and Ringke, you can use any MagSafe accessory with your Android phone. It doesn't matter whether you've got a fancy device like the S23 Ultra or a cheap phone like the Pixel 7a, if you like it, you can put a ring on it.
There are so many amazing MagSafe add-ons available. Things like wallets, grips, stands, and mounts can be used without a second thought. Be careful with wireless chargers and wireless portable chargers, because most of them are made for iPhones and do not support Android's wireless charging protocols.
For Qi wireless charging, we recommend Mophie's universal Snap+ 15W Wireless Charger. If you want something to power up your phone on the go, the Mophie Snap+ Juice Pack Mini is an excellent choice for Android users. Mophie includes magnetic rings called Snap adapters with both products, which saves you the time, effort, and money to buy one separately.
MagSafe kickstands and wallets are a dime a dozen. ESR's HaloLock 5,000mAh Power Bank Wallet is an extremely versatile wallet that also acts as a kickstand and battery pack. If you're feeling particularly naughty, you can even grab Apple's own MagSafe leather wallet for your S23 Ultra or Pixel 7!
Get the Android Central Newsletter
Instant access to breaking news, the hottest reviews, great deals and helpful tips.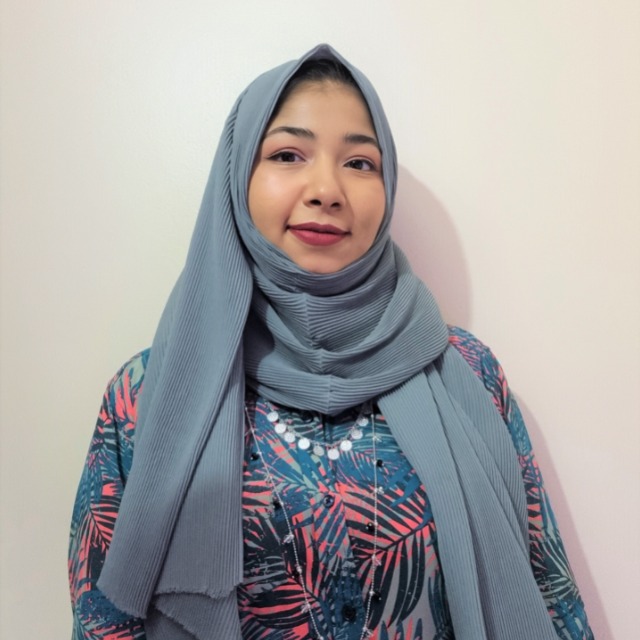 Editor — Accessories, speakers, and tablets
Namerah enjoys geeking out over accessories, gadgets, and all sorts of smart tech. She spends her time guzzling coffee, writing, casual gaming, and cuddling with her furry best friends. Find her on Twitter @NamerahS.
I have never met an Android user who cares about this. It amazes me android central obsession with the iphone.

Reply