Microsoft 'version' of Galaxy S9 and S9+ now up for pre-order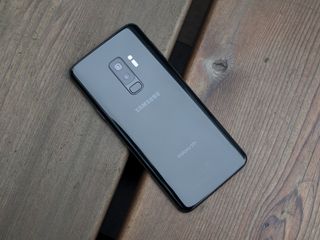 (Image credit: Andrew Martonik / Android Central)
Just like last year with the Samsung Galaxy S8, Microsoft is now taking preorders for the Galaxy S9 and S9+, with an expected launch date of March 16. Microsoft's store listing is quick to point out how well the Microsoft Launcher and Microsoft apps such as Cortana, OneDrive and Office work on the Galaxy S9, however it doesn't appear these apps come preloaded — they're just available for download as part of the setup process.
See Samsung Galaxy S9 at Microsoft (opens in new tab)
Hardware-wise, nothing has changed here — this is identical to the standard U.S. unlocked Galaxy S9 and S9+. That really just makes Microsoft another retailer where Samsung gets some exposure outside of the structured carrier network, and of course gives Microsoft's growing Android app portfolio a larger potential audience. And really, this is the best way to go — it wouldn't be in anyone's interest for Microsoft to get its own hardware version of these phones.
Remember that Galaxy S8 'Microsoft Edition?' Samsung says it never existed …
Microsoft's current mobile strategy involves adopting Android smartphones and encouraging users to install things like the Microsoft Launcher and apps onto the device. Since Microsoft is no longer focused on Windows 10 Mobile, buying an Android device and loading it up with Microsoft software is now what Microsoft encourages users to do, and so far, it's working out pretty well.
See Samsung Galaxy S9 at Microsoft (opens in new tab)
Hahahaha. Microsoft's version. Lmao

Still love to see a Microsoft android phone with there skin cortana and apps be very interesting

They shouild tell Samsung this time around. Last time around, Samsung reps said they had no idea what anyone was talking about and that there was no "Microsoft" Edition.

So then you can have three of everything installed.

Nice phone http://sudmoco.com/samsung-galaxy-s9-galaxy-s9-microsoft-edition-now-ava...
Android Central Newsletter
Get the best of Android Central in in your inbox, every day!
Thank you for signing up to Android Central. You will receive a verification email shortly.
There was a problem. Please refresh the page and try again.