Verizon's TV streaming service will consist of multiple standalone apps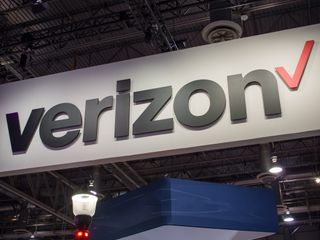 (Image credit: Android Central)
Internet-based live TV streaming services have exploded over the past three years, and one of the latest companies to get in on this action is Verizon Wireless. There's still a lot that's unknown about Verizon's offering, but according to a report from TechCrunch, we at least have a general idea of how things will work.
Verizon will reportedly bundle multiple channels together and offer them as standalone themed apps. For example, there may be separate apps for sports, news, comedy, etc. Content will come from properties that Verizon owns through Oath (such as The Huffington Post, Engadget and TechCrunch) in addition to premium content that's offered by third parties. Pricing details are still unknown, but it sounds like there may be options for both ad-supported and paid content.
Compared to what we've seen in this market so far, Verizon's service sounds quite different. Whether you're using AT&T's DirecTV Now, YouTube TV, Sling TV, or even smaller services like Philo, the setup is very similar to cable and satellite companies in the sense that you use one app for watching all of your content in one place – whether it be through a guide of live programming or on-demand shows.
I sort of understand Verizon's want to stand out from what's already being offered, but having to use multiple apps to watch all of my favorite channels sounds like a nightmare.
What about you? Based on what we know so far, are you interested in Verizon's TV service?
T-Mobile is getting into the streaming television business with Layer3 TV acquisition
Joe Maring was a Senior Editor for Android Central between 2017 and 2021. You can reach him on Twitter at @JoeMaring1.
Verizon, innovating like it's 1996! Yes! /s

Why not bring an Ultraviolet service that they could sell individual movies and allows for me to watch movies since I'm getting tired of downloading from public wifi when my medieval cards get corrupted

Ultraviolet is dead. Movies Anywhere is the new standard thanks to Disney's influence.

Noting to see here...move along...

HuffPo, Engadget, TechCrunch LOL no thanks.

This is like a bandaid on arterial bleeding.
T-Mobile has free Netflix
AT&T has free HBO
Sprint has free Hulu Verizon doesn't have anything, and they will not offer anything is my bet. I wonder if they just don't really care.

They have free go90 or whatever their video streaming app was called.

...also fwiw they have free NFL Mobile...

Verizon has better coverage and a much larger subscriber base, despite what it's lost to T-Mobile in recent years. Not to mention the secondary income stream of FiOS. I will bet you any money as T-Mobile gets larger, its fun perks will start to disappear. That said, I hate having to subscribe to Verizon, but I've tried T-Mobile twice now, and had to come back because I'd lose coverage too frequently.

...PS Vue, Sling TV, Fubu... I have no doubt Verizon will launch a service that will attempt to make them big money and it'll bomb. Verizon never thinks about the customer, they think about their wallet's. I'll stick to my Playstation Vue and Philo service. I have everything I need with a side of Amazon Prime Movies, and Netflix.

Good luck with that. Too many other options that offer more. People do not want 5 different apps. Verizon, being like facebook again.

More crap that will be preloaded onto verizon phones!

The way of the future, apparently. At this rate, over the air broadcast TV will be so crippled in the next 5 years that the only way to get any real entertainment is to subscribe to some kind of service. These corporations are buying every entity in site and repurposing them into internet streaming services.

Over the air has been dead for a good decade, sure there are channels but the news is the only thing to watch. Or you can watch Simpson's reruns on Fox haha.

I give them a year before being shut down.

"Bundle" huh.... When will these companies learn noone wants an overpriced bundle. Let us pick from whatever channels we want and charge accordingly. I'll be perfectly happy without cable. Local over the air TV and free streaming apps will be entertainment enough, and if not...I'll go outside.:D

!!!! Hell no!!... More Verizon bloatware!!! In addition to go90, and slacker radio... Who wants that?

This is great! Now I can catch up on those old episodes of Captain Kangaroo that I never wanted to see!

I'm ending my PS Vue subscription and switching back to cable, as hard to believe as that is. I have also tried YouTube TV and Sling, and they all have the same issues. Random disruptions despite a great router (TP-Link Archer C7) and 100mbps download speeds, as well as the lack of local networks. As proof the issue is the app, and not my wi-fi connection, Netflix, Prime Video, streamed movies from Google Play, etc. all work flawlessly. I'm willing to pay the extra $20/month for cable to get the same cable channels, plus local networks, and more reliable signal. For now. Plus, the UI for all the streaming services leaves a lot to be desired.
Android Central Newsletter
Thank you for signing up to Android Central. You will receive a verification email shortly.
There was a problem. Please refresh the page and try again.