Getting your hands on a new smartphone shouldn't leave a huge dent in your bank account. For those who are ready to make the switch to a new device, DailySteals has an excellent offer that could save you quite a bit of cash. While supplies last, the Google Pixel 3 is on sale for only $169.99 in brand new condition when you use promo code ACPXL during checkout. With today's purchase, you'll also score a 1-year warranty on the Pixel 3 and free U.S. shipping.
This unlocked device can be used on nearly any carrier as it's compatible on both GSM and CDMA networks, though only the 'Not Pink' model is eligible for today's offer.
Extra $30 Off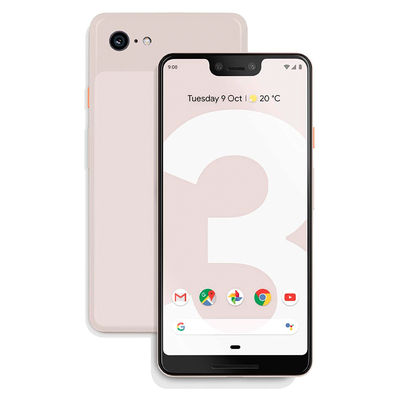 Google Pixel 3 (Unlocked)
DailySteals has the unlocked Google Pixel 3 on sale today in brand new condition for just $200, and you'll save an extra $30 at checkout with this exclusive promo code! This model features 64GB storage and comes with a 1-year warranty.
$169.99 $799.00 $629 off
The Google Pixel 3 sports a 5.5-inch OLED display, 64GB capacity, and 4GB RAM, along with a powerful Snapdragon 845 processor. It's also equipped with a 12MP rear camera that has awesome features like Night Sight and Top Shot, plus dual selfie cams with wide-angle and portrait capabilities. It has front-facing stereo speakers, a USB-C port, and even offers IP68 water resistance. For an in-depth look at the device, be sure to look over our original review which details all of its features and specs.
There have been quite a few models of the Google Pixel since the Pixel 3 was released, though it's still an excellent pick for those looking for a budget device these days. Then again, if you have a bit more in your budget for a new phone, you could consider moving up to the recently released Pixel 5 or Pixel 4a. While you won't find any deals that drop the price as low as today's offer on the Pixel 3, there are still a handful of ways to save on the newer devices too which we mention in this guide to the best Pixel deals.
We may earn a commission for purchases using our links. Learn more.