Running out of batteries is a small annoyance that can be a huge pain. Constantly raiding unused remotes, or dealing with a cranky kid that just wants to play with their new batteries-not-included birthday present, or manually operating your TV like it's 1980... none of those are fun situations to deal with.
It's for this exact reason that you should use this opportunity to stock up on Anker batteries. Not only have prices fallen today, but on-page coupons drop the final price you'll pay even lower. That means right now you can get 24 AA batteries for $8.46, an $8 discount off their regular price, or 24 AAA batteries for $5.84, half off their usual $13 price. Both of these deals are the best we've seen, and you can actually save a little more on the AAA batteries if you check out with Subscribe & Save taking the final total down to just $5.39. Shipping is free with Amazon Prime.
Stock up now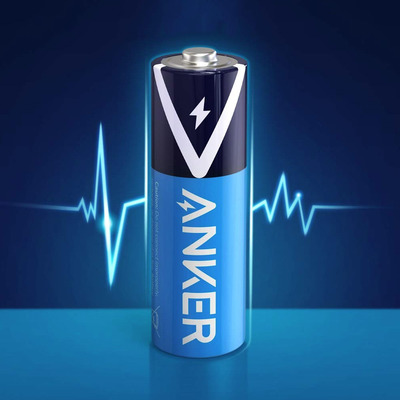 It's a good idea to have extra batteries on hand so you don't need to make an often-pricey last-minute purchase.
From $5
Anker batteries can power devices for up to 240 days. The batteries have a 10-year shelf life, too, so you'll be covered no matter how long it takes you to use them up. The adaptive output ensures that only the required power is delivered, which makes the batteries last even longer. Whether you stick them in your junk drawer or stash them away for emergencies, both of these packs are a wise purchase.
For all of your other power and charging needs, you want to check out Anker's huge one-day sale on everything from wall and car chargers, to power banks, USB cables, and more.
We may earn a commission for purchases using our links. Learn more.