There's room for an iPhone 'Ultra' to take on Samsung — so what if it's foldable?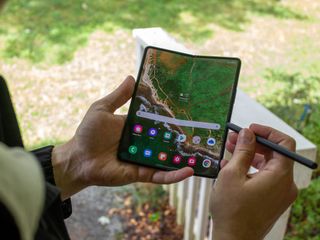 (Image credit: Nick Sutrich / Android Central)
New iPhones inevitably attract excitement from Apple's army of loyal fans. After 15 years, the iPhone launch has become an annual ritual. But it's also true that the buzz around launch day has fizzled somewhat over the last several release cycles. New iPhones increasingly follow a similar pattern of incremental improvements that may be exciting to users upgrading from two or three-year-old devices but do little to stir tech enthusiasts.
The iPhone is a compelling product, one that's good enough for most people. It's also one of the most advanced phones on the market, owing to Apple's unique silicon advantage. But at the same time, it's also less exciting than it's ever been.
Many pundits are describing Apple's latest iPhone 13 devices as "12s" models, including Android Central's Michael Hicks. His reaction when watching last week's iPhone 13 unveiling:
This year, Apple again finds itself relying on modest camera and battery improvements to drive interest in the latest iPhones. Elsewhere, technical improvements offered by Apple's latest models merely play catch-up with the Android space — features like 120Hz displays and smaller screen cutouts are far from revolutionary in the broader smartphone market. And other standard features from the best Android phones, like super-fast charging and superzoom cameras, continue to be absent from the iPhone.
Perhaps that's not surprising considering how big the iPhone ship is and how challenging it must be to steer. No other phone brand needs to secure the sheer quantity of parts or manufacture on the same scale that Apple does for a new iPhone. This presents unique challenges for emerging technologies with lower yields, like flexible displays or periscope cameras. In 2014, for example, Apple came close to sourcing sapphire displays for the iPhone 7 before the whole thing came crashing down, ultimately bankrupting the supplier.
Nevertheless, Apple does ship super-expensive, super-exclusive gadgets in other product categories. The tip-top Mac Pro model, for instance, will set you back a ludicrous $50,000 or more.
If anyone's going to make a money-no-object smartphone that's even close to worth it, it's Apple. So what could the company achieve if it set its mind to an iPhone Ultra — a super-premium handset intended to sell in smaller numbers, with faster charging, periscope cameras, and other exclusive luxuries?
But let's take it a step further: what if the super-premium iPhone that delivers all these isn't a plain old slab-shaped handset?
Rumors of a foldable iPhone have been circulating almost as long as the technology behind foldable OLED displays has been in development. An iPhone-esque device that fits in your pocket but can fold out into an iPad Mini would be even more tantalizing than the latest half-phone, half-tablet hybrids from Android manufacturers. Apple, after all, dominates the tablet space, which is half of the equation when you're talking about foldables.
Apple's strengths in mobile silicon could also make a foldable iPhone a creative powerhouse, with the cameras to shoot broadcast-quality video and the horsepower to edit it — not to mention the software to back it up in the form of Final Cut Pro. Apple is well known for this kind of vertical integration, and packaging all of this stuff into a foldable gadget could make for a uniquely capable mobile content creation device.
Whereas Samsung has pushed towards making foldables more affordable with its most recent Galaxy Z devices, Apple has traditionally moved in the opposite direction, pushing for 'better' instead of 'cheaper.' The limitations of foldable phones present unique opportunities for a company willing to do this. Foldables are more difficult to manufacture than traditional smartphones, with lower yields for fragile, flexible displays. As such, they're necessarily expensive. And when the starting point is "expensive," there's little point in offering a downgraded experience elsewhere compared to vanilla "Pro" model iPhones. The only way to go is up, especially where the components to make a compelling "Ultra" iPhone are already out there.
As AC's Shruti Shekar reported recently, industry watchers are already foreseeing the arrival of a foldable iPhone as a watershed moment.
A foldable iPhone may not make it to market anytime soon. The latest and most reliable leaks point to a possible 2024 release for such a handset, by which time the technology may have matured to the point where it's truly mainstream. Even so, it'll be a breath of fresh air and a welcome change after almost two decades of touchscreen slabs.
But if Apple is to attempt a super-high-end, super-expensive iPhone of the kind that shakes up the market as much as the original did in 2007, a foldable seems like a good place to start.
Be an expert in 5 minutes
Get the latest news from Android Central, your trusted companion in the world of Android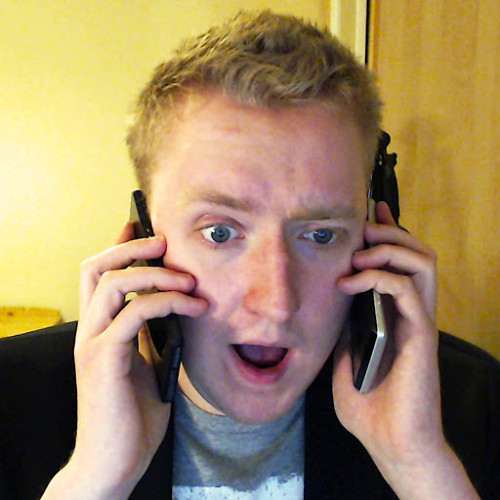 Alex was with Android Central for over a decade, producing written and video content for the site, and served as global Executive Editor from 2016 to 2022.