Samsung to face tough competition when Apple releases foldable device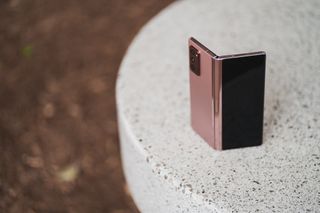 (Image credit: Hayato Huseman / Android Central)
What you need to know
Apple might launch a foldable phone in 2023.
Samsung still holds the market share for foldable devices, but this could fall.
Samsung has two years to make an even better foldable phone.
Samsung is going to have a difficult time maintaining a market share for its foldable phones if and when Apple releases a comparable model, experts say.
On May 3, TFI Securities analyst Ming-Chi Kuo predicted in an analyst note that the company is likely to launch a foldable iPhone. His note indicates that foldable phones are a "must-have" and that "after 5G, the foldable smartphone is the next innovative selling point of high-end models."
Neil Shah, vice-president of research at Counterpoint Research, said in an interview that for the overall market, "it will be difficult for Samsung to maintain share once Apple enters."
"Apple, if it [figures out design and production], should be able to capture a lion share of the segment because of its sheer scale even though it will be late to the party," he said.
Samsung doesn't break down how many foldable phones it's sold, but at CES 2020, Koh Dong-jin, president and CEO of Samsung's mobile division, said the company has sold 400,000 to 500,000 Galaxy Fold smartphones.
'Samsung is facing more competition'
Global shipments of foldable phones are expected to reach about 18 million by the end of 2022, but that's only 1.2% of the total addressable market in smartphones, according to a research note from Counterpoint. That note added that the number will be low as the "industry experiments with various form factors, designs, materials, and operating system variants."
"Samsung has led the segment in terms of design, marketing, and shipments, dominating last year with over 80% share of the foldables market," Jene Park, senior analyst at Counterpoint, wrote in the note. "The company also had the strongest lineup, with various models and variants including a second-gen flagship. This year, however, Samsung is facing more competition, with the release of Huawei's critically lauded Mate X2, Xiaomi's Mi Mix Fold, and announcements from Vivo, OPPO, and TCL hinting at 2021 launches."
According to data from Statista, in Q4 2020, Apple grasped 23.4% of the global market share, while Samsung led behind with only 19.1%.
Edward Jones' analyst Logan Purk agreed in an interview, adding that Samsung will lose that edge because of Apple's entrance.
"It's a similar case with Tesla electric vehicles. They dominate that market now, but as more entrants get into it, they will naturally lose market share because there will be more opportunities or options for consumers," he said. "I think Apple will get its share, I think Samsung will still get share, but they clearly won't dominate the market anymore."
Purk said the move to potentially release something by Apple follows a "typically Apple playbook," adding that the company rarely is first to market with a new category.
"The Apple Watch is a good example; they weren't the first to market with a wearable," he said. "I think what's happening now is we've seen all the difficulties that manufacturers have had with foldable phones… And I think this allows Apple to anticipate what those issues may be and address them early on."
Apple's entry into the foldable market will be a 'watershed moment'
Carmi Levy, a technology analyst, said in an interview that where Samsung will succeed is it now has a two-year lead time to release updates to existing foldable devices and put out a phone that could successfully outshine Apple's.
"Apple has the luxury of being able to allow other companies get battered and bruised first before it decides to enter a market. So if you're Samsung, this is a case of history repeating itself. And at the very least, Samsung now has a roadmap, a timeline to continue to improve on the offerings that it's already brought to market."
Levy said that by 2023, more companies are likely to start making foldable devices a mainstream option. He added that once Apple enters the market, consumers will start rethinking what they want in a phone.
"For the last 10 to 13 years, we've all essentially seen is the same basic phone, which is a large slab of touchscreen glass. At some point, that has to end. And it's reasonable to assume that foldable phones will be, at least part of the solution that replaces what we're currently using," he said. "Apple releasing a foldable phone will be a watershed moment."
Have you listened to this week's Android Central Podcast?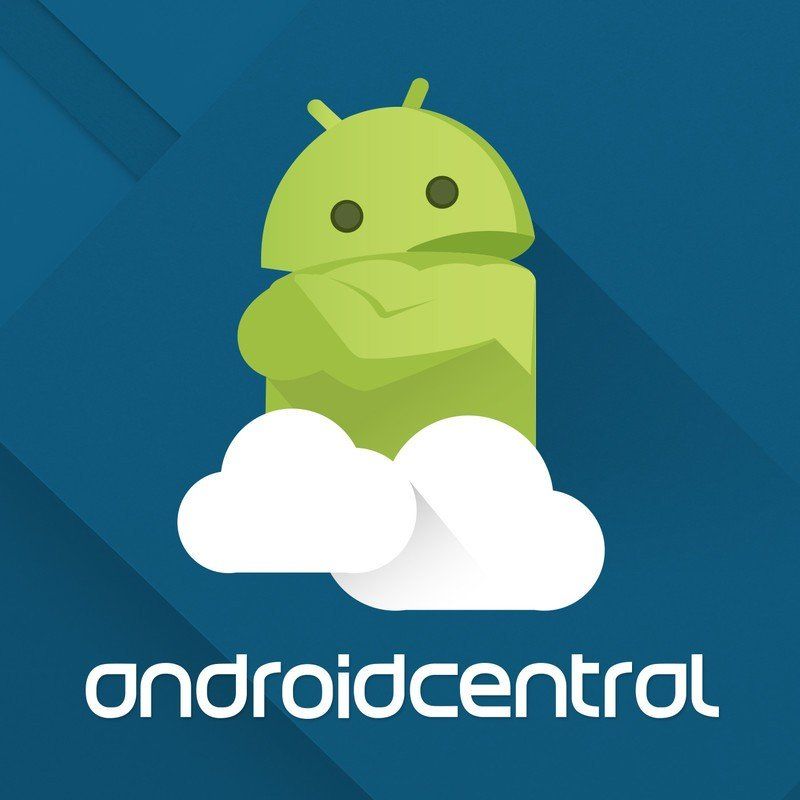 Every week, the Android Central Podcast brings you the latest tech news, analysis and hot takes, with familiar co-hosts and special guests.
Android Central Newsletter
Get instant access to breaking news, the hottest reviews, great deals and helpful tips
Shruti Shekar is Android Central's managing editor. She was born in India, brought up in Singapore, but now lives in Toronto and couldn't be happier. She started her journalism career as a political reporter in Ottawa, Canada's capital, and then made her foray into tech journalism at MobileSyrup and most recently at Yahoo Finance Canada. When work isn't on her mind, she loves working out, reading thrillers, watching the Raptors, and planning what she's going to eat the next day.
No company innovates more than Apple. Recently, they gave us 5G, and soon it will be foldable phones.

Maybe 2025, they are still trying to figure out how to make the bathtub notch smaller on the 5th generation iPhone. (X, XS, 11, 12, "13th") Meanwhile Samsung is working on a hidden UDC on the 3rd generation foldable phone. So whats your definition of innovation again?

Let's see everything Apple has perfected and innovated: The modern smartphone
3G, 4G, 5G
Water resistant phones
Wireless charging
The courage to remove the headphone jack
Apps
Voice assistant on phones
Face unlock
Fingerprint unlock
Smartwatches
The modern tablet
Wireless headphones
Bluetooth
Wifi
Privacy
Most secure devices in the world
Smart Home devices

I'm just glad they invented the rectangle. Life would be really awkward without doors and stuff.

Don't forget to add to the list; iMessage
AirDrop
Apple Pay
Carplay
AirPods
Navigation gestures,
A chip
M chip
Better calibration of their Samsung made OLED screens for colour accuracy

None of which anyone using Android cares about. Samsung innovates, Apple innovates, they all take each other's ideas. Apple was king of innovation for the first decade of this century and did indeed successfully market a smartphone before anyone else (they did exist before Apple) Lately though, Apple is playing catch up. Has been for a decade and you have to know it

Apple didn't invent anything, they just copied Android and Samsung's displays on their Galaxy phones are much better, more vibrant than the iPhone displays even though they use Samsung's OLED displays now.

Err no bru, no company innovates more than Samsung nor offers such amazing features and customisations with unlimited possibilities. Apple thinks they know better their users and continue to use anti consumer tactics to keep them locked into their walled garden prison and Apple's foldable phones will be inferior to their overpriced, overhyped, overrated and limited iPhones.

What competition? iOS fans will stick to Apple. Android fans will stick to Samsung. There's no competition !!

This exactly! These articles are nonsense because these days most folks are invested in either Android or iOS and will stay in that ecosystem. There will always be a few Android users curious to try out iOS and vice versa but on the whole there's not enough differences these days between the two to make it worth the headache. Having said that when apple finally invent the HRR screen, AOD and UDC it might convince some diehard Android fans to take a look?

You just explained why they wouldn't, so why would they? Android will have those things first.. I am pretty sure it's software keeping people where they are.

100% If I had to guess, way less than 1% of people are willing to switch.

Samsung will be on to something else by then lol

I look forward to it if Apple enters the foldable market, competition is great. I am enjoying my Z Fold 2 in the meantime.

"Apple releasing a foldable phone will be a watershed moment." Why? Oh, silly me: wanting to see some justification for such a lofty claim. Apple consumers aren't going to rethink what they want in a phone. Apple users simply have to wait another two years for Apple to TELL them what they want in a phone.

Exactly I got tired of Apple dictating what they think I need in a smartphone and how I should use it and since switching to Samsung with an S20 FE, I haven't looked back and will likely stick with Samsung, loving the innovation, features and customisation Samsung offers along with the freedom.

Apple releases fold phone - we invented this. 5 years after android like every other feature ever developed for smartphones..
Android Central Newsletter
Get instant access to breaking news, the hottest reviews, great deals and helpful tips
Thank you for signing up to Android Central. You will receive a verification email shortly.
There was a problem. Please refresh the page and try again.