T-Mobile HTC One M9 Nougat update rolling out now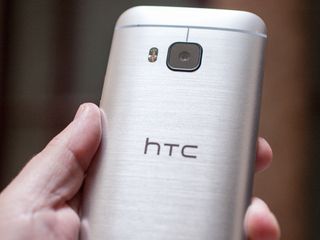 The HTC One M9 on T-Mobile has started to receive its Nougat update, landing over three months after the unlocked model. No matter the timing, owners of the carrier version of the One M9 will be happy to see a large update land two years after the phone was released.
The update to Nougat comes in at a hefty 1.06GB, so be ready to download it over Wi-Fi and probably plug in to a charger for the whole process. If the update doesn't hit you right away, don't be alarmed — these things often take a little time to roll out to everyone.
Once you get your Nougat update, be sure to hop into the HTC One M9 forums to let everyone know how it's going or get help with any issues you may be having!
Get the Android Central Newsletter
Instant access to breaking news, the hottest reviews, great deals and helpful tips.
Andrew was an Executive Editor, U.S. at Android Central between 2012 and 2020.
Verizon.. HTC 10........... ⌚

Absolutely ridiculous that Verizon hasn't rolled out Nougat yet for the HTC 10! Still waiting...

My HTC 10 (Bell Canada) has had Nougat since January. I wonder why the hold up with Verizon?

Whoa. I agree with better late than never.

You gotta be kidding me. This has sealed the deal for me. Leaving Verizon for T Mo or an MVNO. I get burned again and again

That's a very smart decision.

It's been so long I don't even remember TMO carrying this phone. Lol.

At least folks on TMO got the update. M9 folks on Sprint are still waiting.

T-mobile V10 user here still waiting for Nougat...

Sprint HTC One M9 and no update yet,no more HTC for me

Blaming HTC for something that is now the responsibility of Sprint makes no sense. If it is rolling out on T-MOBILE then HTC already did their part in all likelihood.

Do not be that excited to get it... I am on nougat with AT&T Samsung S7 Edge. First impressions are it looks very pretty... It is more buggy than before the update (no internet connection constantly showing up when WIFI/ LTE is maxed out) and phone is not as fast. Also it doesn't play as well with gear vr as it did before hand. Battery life seems to have gotten better by a small margin though.

Most likely that is not a Nougat problem as it is not true on my Moto which recently updated to it. Seems more likely that Samsung's version is the issue. They are fairly prompt in fixing bugs.

Oh man! Said carrier hasn't updated me to the latest OS. I'm leaving them.... Never again.... (Sarcasm at its best)

That's a legitimate complaint

I did the update yesterday. My launcher of choice is Google Now Launcher. Many, but not all of my app icons reverted to the generic Android guy. When I switch to HTC launcher, all the icons come back. Does anyone have any idea why they are not appearing in Google Now Launcher? I did remove GNL and reinstalled. No change. Thanks!