T-Mobile Galaxy S2 software update available through Kies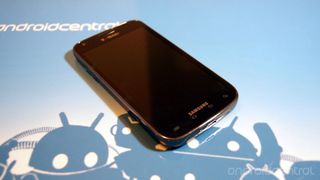 For those of you still making use of a T-Mobile Galaxy S 2, it's time to grab your USB cable and fire up Kies as a new update has now been made available for your device. The change log is short and sweet but it certainly is interesting:
Android version 4.0.3/ Software version T989UVLH1
Manual Update ONLY (Size varies based on previous software version)
Approved 8/14/12
ISIS/NFC update
Bug fixes
Bug fixes are expected but the inclusion of "ISIS/NFC" is the highlight there. As we know it, T-Mobile is a part of the NFC mobile payment group but until now they've not put out any sort of information when ISIS would become active on T-Mobile devices.
At this point, it's hard to even know what they mean when they say ISIS support is included so if you managed to get the download installed, let us know in the comments or drop by the Android Central forums and share your findings.
Source: T-Mobile (opens in new tab); via: Android Police; Thanks, Nadine!
Android Central Newsletter
Get instant access to breaking news, the hottest reviews, great deals and helpful tips
The update brings it to 4.0.4 but I don't see an app for ISIS or settings in the menu for it. I have an app now for mobile hotspot that I don't think I had before.

You have an app for mobile hotspot that you can't use unless you pay for it? WOW. I'm not updating off of 2.3.6 until it is mandatory.

I have never had to pay to use my mobile hotspot app. I tether my nexus 7 to it all the time with no extra fees. I do pay for the max 4g data they offer though, 5GB per month. Plus they are about to switch everyone over to true unlimited data for $20.00 a month, if they charge me a small fee ( we will say $10.00) per month for the mobile hotspot I would still be paying the same as I am now ($30.00/month for data) but with TRULY unlimited 4G, I am good either way.

From what I remember reading. T-Mobile will not offer "Mobile Hotspot" for True Unlimited Data plan at all. Not for free, and not for an additional fee like the 2GB plan.

Kies keeps randomly crashing, updated to the latest, still crashes. "Kies has stopped working". Only way I can get it to run is keep hitting run as administrator over and over until the Kies logo comes up. Got to the firmware downloading part and it crashed again. Now when I retry it simply says "Unable to load Firmware because of an unknown error" or something to that affect. Could Samsung please get sued for Kies instead of patents?

My security pattern changed as well as the browser and notification bar. So far it seems to run smoother.

Anybody lose root?
Much rather have my Google Wallet available.

I lost root, but was able to root again with no problem

Saw a few articles to unlock the root but rather go with a verified source. Where did you go for your instructions?

Runs smoother. Added more bloatware but that was expected.

My screenshot won't work now. It changed with ics, has it changed again with this update?

I tried the old way, home and power buttons, they changed it back

Went to download update and screen had went blank any suggestions??
Android Central Newsletter
Get instant access to breaking news, the hottest reviews, great deals and helpful tips
Thank you for signing up to Android Central. You will receive a verification email shortly.
There was a problem. Please refresh the page and try again.