Samsung SPH-D600 protoype looks like The Thing That Should Not Be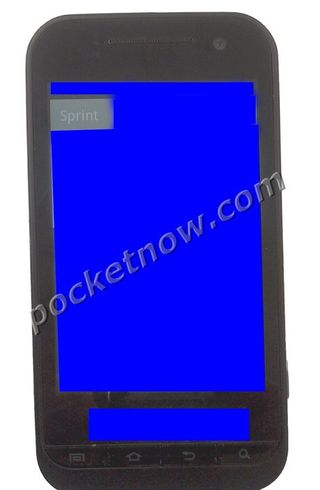 Seriously, we wouldn't read too much into what you see here. And what you see here supposedly is the Samsung SPH-D600, a slider-keyboard Android phone destined for Sprint. It's very clearly a protoype, and other than the fact that it has a camera button and a front-facing camera, it's pretty darn rough. It's also said to have a 320x480 resolution on the display, which makes us even less excited. And the physical buttons are said to be reminiscent of the Samsung Replenish, except they look nothing like the buttons on the Samsung Replenish. (See our initial review.)
So maybe this is something new, maybe it's something old, or maybe it's something that was never supposed to see the light of day in the first place. Still, we'll keep our eyes open in hopes that it gets a little better by release time.
Source: Pocketnow
How many crappy Samsung phones does Sprint need? They have the Transform and Replenish. Whats the point of this one?

color of whats left showing in the status bar means this one's probably running Gingerbread.

sprint can't stay away from keyboard sliders and phones with odd features. (to me 3d is an odd feature that I'll never use) With their crappy data coverage lately, I think I might move along.

Looks more like a Pre-Paid Phone (Virgin - Boost Maybe)... Very Similar to the MetroPCS Samsung Galaxy Indulge - Physical buttons, same low res screen and all.

It's as if these companies think there's only a narrow range of possible looks for a phone device. At least Motorola and HTC show some sort of confidence in their designs. Samsung and LG need to take more risks with their product designs.

Motorola? Yes.... HTC? Definitely not. All HTC phones have the same generic look.
Which is why I hate HTC now because all their phones look just like
the newest one. Samsung, Sony and LG's phoens are all different when it comes to the design Take a look at the galaxy s line LG optimus line is definitely unique...similar but each phone(aside from the S and the V) have their own unique design/look

I like the Metallica reference.

My jaw just dropped. Possiably one of the worst looking phones I have ever seen. I pray that this dose not make it to the light of day. Samsung has some nice looking phones but if they do this I may start to lose faith in that statement.
Android Central Newsletter
Get the best of Android Central in in your inbox, every day!
Thank you for signing up to Android Central. You will receive a verification email shortly.
There was a problem. Please refresh the page and try again.