Recapping the 2015 Google Nexus event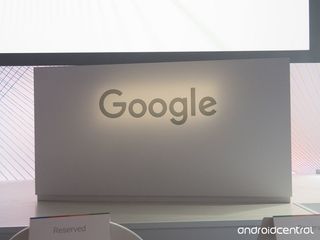 What was expected to be the launch of two Nexus phones turned out to be so much more, as Google unveiled several new products, updated others and gave glimpses at some of its latest initiatives in San Francisco on Tuesday. Not only did we get the two Nexus phones, Google also refreshed the Chromecast, launched a new audio-only Chromecast variant, revealed a new Pixel-branded tablet, dove deep on new Marshmallow features and even threw in new Google Photos and Play Music announcements for good measure.
If you missed anything from Google's event Tuesday, we have you covered — read up on all of the news here.
The 2015 Nexus phones
These are the big announcements of the day if you're an Android nerd like we all are. The Huawei Nexus 6P is the higher-end of the phones, with an all-metal body, big 5.7-inch display and top-notch internal specs. It's a big phone to be sure, but if the size doesn't scare you away you're getting a really nice feature set for a $499 starting price. A rear-mounted fingerprint sensor, 12.3MP camera with larger 1.55-micron pixels, QHD display and 3450 mAh battery are the headline hardware features here.
Taking a step down, the LG Nexus 5X carries on the Nexus 5's legacy. The 5.2-inch 1080p phone is made out of plastic instead of metal, but still has three great color options, a fingerprint sensor, similar camera specs and of course USB-C. The base storage is just 16GB — with an option to bump to 32 — and the specs inside aren't going to blow your socks off, but at $379 unlocked and with the manageable size it looks to be a solid contender.
Both phones are available for pre-order already from the Google Store, and unlike previous years it seems Google's storefront is actually holding up to demand. You even have the choice of buying them on a 24-month financing plan if you use Project Fi. In either case you can also sign up for "Nexus Protect" handset insurance, which sets you back $69 or $89 up-front but gives you two years of protection and a replacement phone up to twice in that time for $79 a pop — not a bad deal.
Android 6.0 Marshmallow is here
We already knew quite a bit about Android 6.0 Marshmallow from Google I/O and the three iterations of Developer Previews, but Google finalized a lot of things in the software that will be shipping with the new Nexus phones. There's a new burst camera mode coming on the Nexus 6P, along with a new camera launch shortcut — a double press of the power button — and quite a bit of polish to the way window animations work. The Marshmallow lock screen is now a bit more intelligent as well with new charging indicators and shortcuts.
Google Now On Tap is now ready to go as well. The contextual service lets you press and hold the phone's home button at any time to get relevant information related to what's on the screen — just another way that Google's services are getting even deeper into Android. But you won't have to wait for your new Nexus to arrive to get in on the Marshmallow action, because updates are hitting previous Nexus devices starting next week!
Marshmallow updates for Nexus 5, 6, 7, 9 and Player coming next week
Google's new Nexus phones do security update transparency right
HTC to roll out Android 6.0 Marshmallow to One M9 and M8 by the end of 2015
Chromecast gets a huge update
It's been over two years since the original Chromecast made its debut, and with 20 million devices sold Google can definitely claim it has a hit on its hands. It didn't want to rest, though, and instead released a brand new version of the little streaming appliance. The new Chromecast is more of a dongle than a stick now, with a round puck-like body and a short flexible cable hanging off of it for the HDMI connection. It gives the Chromecast more flexibility in placement, which is a good thing, but the real improvements of 802.11ac Wifi, 5GHz Wifi and intelligent antennas should have real performance impacts.
Google also introduced the Chromecast Audio, an audio-only version of the new Chromecast aimed at turning any speaker system into something that can easily be connected and streamed to. The new hardware looks the same, but has a 3.5mm headphone jack on it instead, letting you plug into a receiver or any other speaker. Once connected, you can stream audio from any Google Cast app.
But today wasn't just about Chromecast hardware, it was also about app and content support. Google has been making deals at a steady pace for more content providers to include Google Cast support, and today it announced that big names like Showtime, NHL and Sling TV are all on board. Google also introduced new fast streaming technology that will pre-download data to the Chromecast when you open a compatible app so that the stream starts even faster. Add in new low-latency gaming support, and the Chromecast is getting to be a really interesting living room device.
First look at the new Chromecast
First look at Chromecast Audio
Where to buy the new Chromecasts
Google announces new Chromecast with improved Wi-Fi support
Spotify is coming to Chromecast
Get media started quicker with Fast Play for Chromecast
Chromecast for Photos let you bring your images to the big screen
Chromecast Game Casting will allow smartphone games to stream to TVs
New Chromecast app for Android and iOS puts the focus on content discovery
Google Pixel C
One of the unexpected announcements of the day was the Google Pixel C. This new tablet isn't a Nexus, but is instead part of the same in-house hardware group that released the last two Chromebook Pixel laptops. The 10.2-inch convertible tablet looks like a smaller sibling to the Chromebooks before it, but runs Android and has some really powerful internals under the hood. It has a detachable keyboard that has several neat tricks about it, which should set it apart notably from the Nexus 9.
The Pixel C isn't available until later this year, and as such we don't really have that many details about it. We know it'll cost $499 for 32GB of storage or $599 for 64, and that the optional (but highly recommended) keyboard costs $149 extra.
Google is promising software updates for the tablet every six weeks, which is more on pace with Chromebooks than current Nexus devices, and the big part of this device launch that hasn't really been addressed is what Google plans to do in Marshmallow (and beyond) to support devices like this.
Google announces the Pixel C Android-powered tablet with detachable keyboard, starting at $499
Hands-on with the Google Pixel C
Google Photos and Play Music
They weren't flashy hardware announcements, but Google Photos and Google Play Music each got their notable time in the spotlight on stage. Google Photos is getting its first significant feature release since it was announced at Google I/O, including shared editable photo albums, custom photo tags and support for sharing photos to the Chromecast. The features are rolling out later this year, and as we've seen in the past few months Google seems committed to constantly releasing new and exciting features to Google Photos.
Google announced that Play Music will now have a $15 per month family subscription, which will let up to six members share a subscription but manage their own music libraries tied to their Google account. That's a great deal. Every newly-purchased Nexus 6P or 5X will also include a 90 day subscription to Google Play Music.
Google beefs up Photos search with custom labels for your loved ones
Shared Albums will make their way to Google Photos later this year
Google Play Music family plan costs $15 per month, gives access to 6 users
Android Central Newsletter
Get instant access to breaking news, the hottest reviews, great deals and helpful tips
Andrew was an Executive Editor, U.S. at Android Central between 2012 and 2020.
Hey guys one of your titles reads "Chromecast get a huge update". Should that be GETS?

Your welcome! Any time! ;)

Since we're correcting grammar, it's "you're" welcome. Posted via the Android Central App

Or ChromecastS get a huge update

It should be noted that the 90-day Google Play Music trial (like always whenever a trial is offered) is only for new subscribers.

Yeah lots of news outlet and podcasters missing that because they never read fine print or bother to dig deeper. In a hurry to discuss, publish things as fast as possible.

Where are those people that were bashing the looks of the 6P? It's f*cking gorgeous!!!!

It is ugly as hell... As long as you look at it from the front you can get away with it. I cannot because I know it is ugly on the back +++ Insert witty signature, watch as others not get it, profit +++

That's subjective. And you're in the minority with that. One black bar on the back of a phone doesn't ruin it's appearance. Especially when its a phone that looks as good as the 6p. And at least they did something original in a market of the same old boring looking shit

He was looking for people who said it was ugly.. I stepped up. It's ugly. That being said, at first blush these two turned out better than I thought they would. Concensus around the office went from disaster to cautious optimism... +++ Insert witty signature, watch as others not get it, profit +++

Hey man,
- thanks for stepping up. I must admit that me myself was one of the people who thought "wtf went wrong" when I saw the first renders. But the more real the renders became, and the better actual photos turned up, I slowly changed my mind. After having seen the hands-on videos of the beast, I am really loving it. It stands out. It is bold. Although I'm not loving the European rip-off pricing, I still think this will be the companion for my S6E+ The 32GB 6P starts at 750 US$ here in Denmark. I swear, if I hear more whining about US pricing, I'm gonna personally fly over the Atlantic and slap that person.

Couldn't care less what the back of the phone looks like. I operate mine from the front like a normal human being and to top it off the back will be covered up by a case anyway which most people also buy. I've seen much uglier phones with bezels you could Park a car in. Posted via the Android Central App

Really? It's a phone. My phone, well, it can look better or worse, or even good. My wife is f*cking gorgeous.

Calm down, Cowboy. We are on an Android enthusiast board. Also, pics or it didn't happen. Let's see her

Yeah, no it is ugly. But hey! Each to his own, and different is better..... right?

Easy fix, get a case. Personally I prefer bumpers, I like the back of the devices to be shown, but there are no Bumpers for the N6, closest I found was Bumper with a clear plastic back

Does anyone know whether or not the old Nexus 6 will have some sort of trade-in thing for people already on Fi? Or is the answer "just sell it if you want the new one"?

There's no trade-in offer.

I think it's, "Just sell it if you want the new one."

Personally, I've never been quite so underwhelmed by one of these events. Everything of note was leaked so badly and thoroughly beforehand that it became more or less just a recap of things I've been reading about for weeks now. I'm not trying to slam any of the things Google borught to the table, just generally lamenting the lack of any big surprises...

It's certainly more fun without the leaks.

Are publicly shared Google Photos images being selected by someone at Google to be pinned to Google Earth and Google Maps? If it's not already happening I'll assume that's going to happen soon and I welcome it.

Should we read anything into the lack of Chrome OS announcements and the launch of a Pixel tablet running Android?

I wouldn't.
This was an Android event.

Yawn..... and did we learn anything we didn't already know? But hey, at least we didn't see any Old White Men that would make it downright boring. Right Russell!

Hey Redwan Mohmed! What's your take? Leave a comment.HUAWEI mobiles better

Any idea when I will be able to chromecast HBO Now? Once this is available I will be purchasing both the new Chromecast (I have 3 older ones) and HBO Now.
Android Central Newsletter
Get instant access to breaking news, the hottest reviews, great deals and helpful tips
Thank you for signing up to Android Central. You will receive a verification email shortly.
There was a problem. Please refresh the page and try again.