Purchase the OnePlus X invite-free at these pop-up events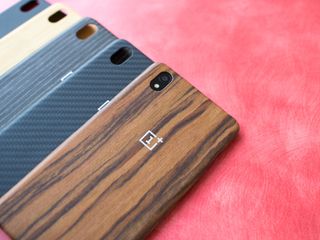 If you're impatiently awaiting for the OnePlus X, the company may well have an ideal solution. OnePlus will be hosting a number of X pop-up experiences in several countries next month, where those who attend will be able to purchase the newly announced smartphone without an invite.
The first pop-up event kicks off on November 2 in Paris. Here's a handy list of when the events will appear in supported countries next month:
Paris - November 2-4
Mumbai - November 2
New Delhi - November 3
London - November 7
Berlin - November 9
Rome - November 11
Hong Kong - November 12
Los Angeles - November 21
It's worth noting that only a limited number of units will be available for purchase on the specific days. To find out when a pop-up event will be running near you, be sure to check the OnePlus website for more details.
Source: OnePlus (opens in new tab)
Or you could wait a month, since the OPX is supposed to go invite-free after that.

Wasn't every OnePlus device "supposed to go invite-free" at some point? I'll believe it when I see the "add to cart" button.

You also can buy an invite on ebay. I buy mine for 3$, bettter than buy the phone in unofficial sites. http://rover.ebay.com/rover/1/711-53200-19255-0/1?ff3=4&pub=5575095911&t...

That's very nice of them. I will also be holding a pop up event where you can buy my old clothes at the same price as advertised online. Look out for my event: "Not a lot of unclean clothes for a lot of money" in your local press .

OMG, just sell the freaking phone in a normal way like everyone else does. Give me a break. This company will always be a joke.

OnePlus say wuuut?
OnePlus so cute......
OnePlus killed itself with no NFC again.? Because I choose to use a GSIII over the Note 5, I own a Note 4.

Do you need an invite to the pop-up event? N6/9
Posted via the Android Central App

No you just pop up Posted via the Android Central App

Enough with the invite crap. This had gone on to long... Posted via the AC App from SM-N910F

Exactly! The shit is played out and OnePlus need to stop with this foolishness. They deserve to be joked at. Posted via the Android Central App

They seem to be pushing out invites fast though. Just got one in my inbox this morning.

When did you apply for one? Posted via the Android Central App

This invite only approach is complete bull#$&%)! Lost me the second they took it. Posted via the Android Central App

i keep waiting for oneplus one but still cant get its i do really hope i can get oneplus x for this time please.

I have Oneplus 2 and Oneplus X India invites. If you want to mail.me on rameshkfk@gmail.com or call on 7036777499

Why have you got to be invited anyway it doesn't make any sense what so ever Posted via the Android Central App

Have a few OnePlus X, OnePlus 2 India invites, those who require, reach me at rameshkfk@gmail.com or call me on 7036777499
Android Central Newsletter
Get the best of Android Central in in your inbox, every day!
Thank you for signing up to Android Central. You will receive a verification email shortly.
There was a problem. Please refresh the page and try again.