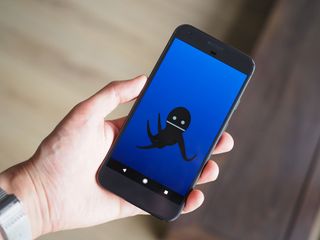 Our very own Daniel Bader leads Andrew, Jerry and guest Mr. Mobile (that's Michael Fisher, if you didn't know) on a deep discussion into all of the latest topics of the week. Motorola has a new phone, the Moto Z2 Force, and we have some thoughts on its strategy of a shatterproof display and smaller-than-most battery capacity. We compare it to the rumors of the upcoming Note 8, which should only help pad Samsung's bottom line further. Unfortunately LG hasn't seem the same results from its G6 launched earlier this year. So why is it so hard to make money selling phones? We discuss. And of course, we couldn't go another show without more talk about Android O — the latest Developer Preview is out, and we're getting oh-so-close to the final release along with a new Pixel or two.
Show notes
Samsung Galaxy Note 8 - Emperor edition?
LG's mobile unit sees a sales decline in Q2 2017 as demand for the G6 wanes
Moto Z2 Force hands-on: I can't believe it's not breakable
Motorola's latest Moto Mod is a snap-on 360-degree camera
The latest Android O developer preview has a new Easter egg: 8 is for octopus
Android Octopus: Are animals the new sweet treats?
Andrew was an Executive Editor, U.S. at Android Central between 2012 and 2020.
Why Google move towards Animals ?

I'm not dreaming on the Android O because my device isn't even updated to Nougat yet...

Re' note 8, I'm absofreakinlutely amazed and disappointed in Samsung for putting the fingerprint sensor in the same place as the s8. It's something that nobody has ever said they liked, yet Samsung completely ignores the masses and flips us all a very indignant finger 🖕.

Those who have it will try to adjust and claim it's fine, but it's still not optimal. Even if you do prefer it on the back, it's a stretch. Any quick launch for the camera is going to be a moot point, because you always have to check or clean the lens.

I'm willing to bet that the Note 8 was in the works as long as the S8 was, and that there was no way thay were going to completely scrap the design. If they did scrap the design, there is no way a Note 8 would be unveiled this year.

Yeah, I don't think Samsung could make budget phones with the infinity display AND curved glass either. Michael's take on the Moto brand consistency was interesting, and what Moto is doing is definitely unique. I still get a chuckle that he was fine with the Moto bezels after slamming HTC. In the real world, I'm finding the 3D glass is more futuristic than Motos flat face with trim, and the U11 gets lots of stares and questions even when they don't see the back. But all looks aside, and I know this is my opinion, but the U11 is very organic and natural feeling in the hand. LG G6 came to the party with last year's processor, Samsung stole the display hype, HTC stole the audio and design show and gave us a great camera to boot, and Oneplus nailed the performance department at a lower initial cost than LG. They do have the wide angle camera, but you can't make a lot of money with a one trick pony. It will be interesting to see how LG does the build quality on the Pixel. I certainly don't want to end up with just two companies. I know the 620 series SOC is good on battery, but I don't think it's justified to call the 835 power hungry or claim it's "sucking down my battery". I've been hammering my phone today on YouTube and movies and browsing, and after 22 hours of hard use, my battery is only down to 44%.

I don't think Verizon ever stocked Motorola Style Shells.

I think Jerry are to pessimistic about it only will be Samsung and iPhone in 5 years. They might be dominant especially in the US market. But I dont think Huawei, Xiamoi, Lenovo/Motorola dissapear from the market.
So my bet we will always see atleast 5 or 6 brands compete on the top. And Nokia have just enter the android market to. So how that will go will be interesting.
Android Central Newsletter
Get the best of Android Central in in your inbox, every day!
Thank you for signing up to Android Central. You will receive a verification email shortly.
There was a problem. Please refresh the page and try again.