Samsung Galaxy Z Fold 6: Rumors, specs, and what we hope to see
It could finally bring the big changes we've been hoping for.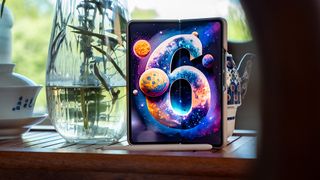 (Image credit: Nicholas Sutrich / Android Central)
For the past few years, Samsung's Galaxy Z Fold line has been slowly iterating on the design set by the Galaxy Z Fold 2. Most of the main design tenets haven't changed much since then even though Samsung has refined the design and added in a number of new features.
Case in point, the Galaxy Z Fold 5 still has the same narrow cover display. Samsung added S Pen support to the Galaxy Z Fold 3 but the S Pen has only been usable on the larger inner display since that innovation. Plus, that display crease hasn't changed since the original Z Fold debut despite Samsung redesigning the hinge several times over the years.
Likewise, Samsung gave the series a minor camera bump when the Z Fold 4 debuted but, even then, it's the same cameras on the $800 Galaxy S23. They're not bad but they don't quite feel like they fit right on an $1,800 foldable phone.
So will the Galaxy Z Fold 6 finally address these shortcomings, or will 2024 be yet another year of iteration for Samsung? Samsung makes the best foldable phones but there's always room for improvement! We dive into the latest rumors, leaks, and our own professional intuition to find out.
Samsung Galaxy Z Fold 6: Price and availability
We expect the Galaxy Z Fold 6 to launch in August 2024. There's no exact date just yet since the phone hasn't been officially announced, but previous Z Fold models launched in August and there's no reason yet to think that Samsung will change that up.
Samsung did announce the Galaxy Z Fold 5 a few weeks earlier than previous models, though, so it's possible we could see the Z Fold 6 as early as July 2024.
Samsung recently announced that its foldables are now selling better than the Note series in Europe, showing that there's significant demand for foldables worldwide as Samsung continues to dominate the sector.
The original Galaxy Z Fold debuted at $1,980, while follow-up models reduced the price to $1,799 for the entry model. While there's no word yet on seeing another price reduction for the main series, the thought is that Samsung could very well debut a foldable FE series that offers reduced specs at a reduced price.
Samsung Galaxy Z Fold 6: Design
Over the years, we've seen Samsung tweak the Galaxy Z Fold 2's design ever so slightly each generation. The Galaxy Z Fold 3 slimmed up the bezels a bit and swapped out the inside camera for an under-display camera. The Galaxy Z fold 4 shortened and widened the phone by just a hair. And the Galaxy Z Fold 5's hinge folds completely flat, slimming the phone down by 2mm.
But while these changes were small, we're expecting something big for the Galaxy Z Fold 6. At Samsung's unveiling of the Galaxy Z Fold 5 and Z Flip 5 in South Korea, the company showed a handful of prototype designs for its large-screen foldable.
Each prototype was slightly different in size but all of them had one thing in common: they're wider than the current design.
Tech content creator ASBYT posted one such prototype that even included an S Pen built right into the phone. The prototype looks incredibly similar to the mockup I made last year which can be seen at the top of this section.
Ever since the Z Fold line began, many users have been asking Samsung to widen the cover display to make it more useful. Other large foldable phones like the Google Pixel Fold have already gone this route and the difference is immediately noticeable in daily use.
There's no confirmation of which of the many wider prototypes Samsung might stick with but the idea here is pretty clear. People have been asking Samsung for a wider phone and Samsung seems to be working on it.
Samsung Galaxy Z Fold 6: Cameras
Along with a wider phone, we fully expect Samsung to bolster the Galaxy Z Fold 6's camera system. So far, Samsung has a track record of innovating on the camera hardware every two years.
The Galaxy Z Fold 2 and Fold 3 used the same camera hardware between generations. Likewise, the Galaxy Z Fold 4 and Fold 5 also used the same camera hardware.
As such, we expect Samsung to swap out the sensors on the Z Fold 6 with something newer and, hopefully, extend the reach of the telephoto lens while they're at it. Many other large foldables are now packing in telephoto lenses with 5x optical zoom or more, plus main sensors that are physically larger than what Samsung uses on the Z Fold 5.
As I pointed out in the Galaxy Z Fold 5 camera review, Samsung's phone gets beaten out by the Pixel Fold just about any time you need to zoom-in to capture a photo. A longer-reaching telephoto lens would help with this significantly.
And while plenty of people have been wishing for the S23 Ultra's huge main sensor and dual telephoto lenses, there's no rumor yet that suggests Samsung will be giving the Z Fold 6 that kind of camera upgrade.
Samsung Galaxy Z Fold 6: Specs and performance
Up to this point, Samsung has always opted for the top-of-the-line chipset in its Galaxy Z Fold series. Samsung's foldables took over for the Note series as the company's 3rd-quarter refresh cycle, which usually includes some kind of processor upgrade from Q1.
That's good news because rumor has it that Q1 2024 phones will be using the same chipsets as Q1 2023 phones for the first time ever. That means that even if the Galaxy S24 somehow doesn't receive its normal annual chipset upgrade, there's a high likelihood that we'll see the Snapdragon 8 Gen 3 make an appearance in the Galaxy Z Fold 6 when it releases in Q3.
We don't expect to see big changes in battery size or charging capacity but there's always hope. Honor recently released the Magic V2, a super-thin folding phone with a brand-new type of battery.
Rumors say that Samsung will be upgrading the Galaxy S24 charging speed which could very well trickle down to the Galaxy Z Fold 6 when it launches half a year later. 65W charging would be a big boost for users who have been stuck at 25W for years, especially when you forget to charge a phone and only have a few minutes before you need to leave the house.
Samsung Galaxy Z Fold 6: Wishlist
Since the Fold 5 was a pretty iterative update, many of our wishlist items remain the same between the Galaxy Z Fold 5 and Fold 6.
Reduce the crease
Samsung has redesigned its Z Fold 5 hinge every single year since the inception of the line but, despite this, the crease on the folding glass hasn't changed a bit.
We were surprised that this didn't happen with the Z Fold 5 since Samsung completely changed how the glass folds inside the hinge. Instead of folding into a U-shape as the glass folded on the first four Z Fold phone generations, the Z Fold 5's glass bends into a waterdrop shape.
Other foldable phones have been doing this for years and all of them — most notably Motorola, who pioneered the waterdrop shape — have a display crease that's barely noticeable when the phone is completely unfolded. Hopefully this happens with the Z Fold 6.
Less plastic
Before we move onto the rest of the phone, most of us at Android Central would really love to see Samsung move away from plastic screen protectors and put something more premium over the ultrathin folding glass inside.
The latest material upgrade improved the smudginess found on the first two Z Fold generations of phones but it still feels like plastic. Call us picky, but many of us don't like the feeling of slimy plastic on an $1,800 phone.
Make it wider
As you probably noted in the design section, it looks like Samsung is finally working on wider form factors for the Z Fold line. This has been something we've wanted for years as that narrow cover screen can be super awkward to use.
Plus, unfolding into a wider form factor means better tablet app UI support and nicer media playback, as evidenced by the Pixel Fold's wider and shorter displays. Not only that, but you'll probably use the larger display less often when the cover display is wider, helping to save on battery life a bit.
S Pen
The S Pen is one of the best reasons to choose a Samsung Galaxy Z Fold phone over any other foldable on the market, and there are two ways Samsung could further improve the S Pen.
First off, we'd love to see the S Pen make its way into the Z Fold 6's frame. Whether that's on the back as we've seen with the Z Fold 5 Slim S Pen Case or inside the body as it is on the Galaxy S23 Ultra is fine. Even if Samsung doesn't integrate it, we'd love to see them include an S Pen with every Z Fold 6 as it once did with the Note line.
And how about adding S Pen capabilities on the cover display? For whatever reason, Samsung opted to only add S Pen capability to the large inner display and has yet to add that functionality to the cover display. While it's definitely nice to have a larger canvas to work from, jotting down a quick note on the cover display would be more convenient in certain cases.
Faster charging
Ever since the Note 7, Samsung has been incredibly coy about improving its charging speed. While Samsung phones have been stuck at 25W charging for years, competitors have ramped up that speed considerably.
Most flagship phones from other manufacturers (not including Apple or Google) now charge fully in about 30 minutes. A Samsung phone will only charge to about 50% in that same time frame.
Sure, Samsung added 45W charging to some of its flagships back in 2019 but that 45W number only holds true for a very short period of time. As our readers have pointed out, a Samsung phone that supports 45W charging only gets to 100% battery 9 minutes faster than the same phone using a 25W charger. Not great.
As was said previously, Samsung looks to be working on 65W charging for the Galaxy S24 series but there's no telling if that's "real" 65W charging or just another facade like 45W was.
PWM adjustments
Over the years as Samsung has made its AMOLED displays brighter and brighter, they ran into a problem. Keeping the display at maximum brightness makes the phone very hot, drains the battery fast, and could potentially cause burn-in earlier than usual.
So it turned to a well-known trick that's used to regulate voltage in fans and other electronics: pulse width modulation (PWM). This causes the display to flicker between on and off several hundred times per second to trick your eyes into seeing a display that's either brighter or dimmer depending on how often the display is off during this cycle.
The problem is that this makes some people sick, including myself. Other phone manufacturers that do this either offer an option for users to switch it off entirely, or flicker at a far faster rate. We'd love to see Samsung work on developing an accessibility feature for users affected, as the number of folks citing problems continues to grow as more and more new phones flicker like this.
Phone deals: Best Buy | Walmart | Samsung | Amazon | Verizon | AT&T
Get the Android Central Newsletter
Instant access to breaking news, the hottest reviews, great deals and helpful tips.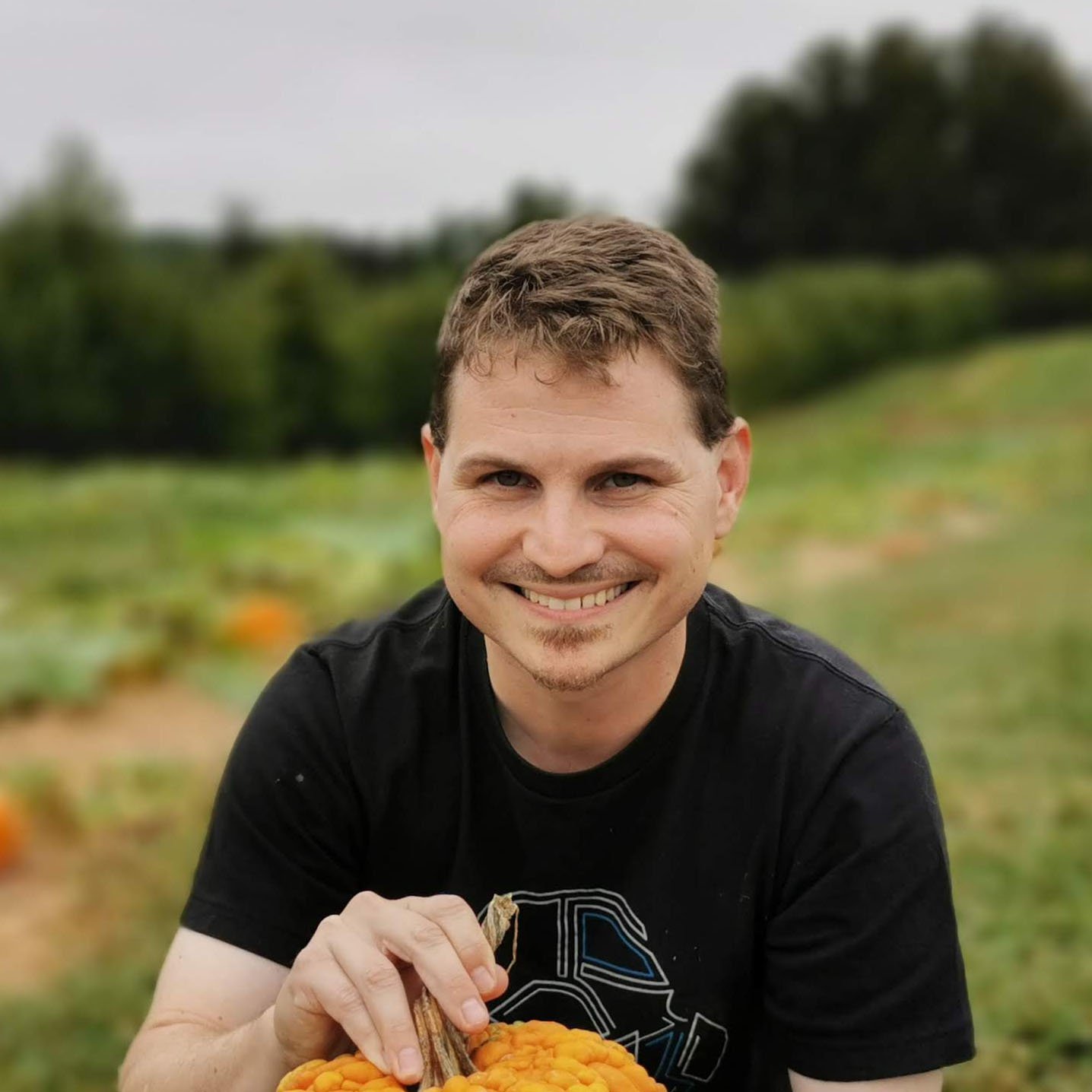 Senior Content Producer — Smartphones & VR
Nick started with DOS and NES and uses those fond memories of floppy disks and cartridges to fuel his opinions on modern tech. Whether it's VR, smart home gadgets, or something else that beeps and boops, he's been writing about it since 2011. Reach him on Twitter or Instagram @Gwanatu