Moto G Stylus 5G (2023) vs. Moto G Stylus 5G (2022): Which pen is mightier?
Motorola's best mid-range phones face off.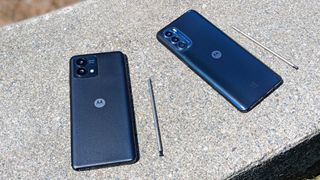 (Image credit: Derrek Lee / Android Central)
New Stylus, who dis?
If you're not looking to spend an arm and a leg on a new smartphone, the Moto G Stylus 5G (2023) is a great option. The Snapdragon chip gives it near-flagship-like performance and the built-in stylus pen provides some useful productivity features. And at just $399, it's less than half the price of a flagship.
For
Improved design
Ultrawide camera doubles as a macro sensor
Android 13 out of the box
Great battery life
Faster charging
Snapdragon chip performs like a champ
Decent low-light capture
Great audio
Against
Cameras are okay
Stylus is pretty basic
Software support still sucks
No IP rating
Limited storage/RAM configurations
No OIS
Still a mighty pen
The 2022 Moto G Stylus 5G may be a year old, but the Snapdragon chip powering it still performs well, and battery life is pretty incredible. Decent camera setup, NFC, and a fluid display give this phone impressive value, even in 2023.
For
More storage/RAM configurations
Good performance
IP rating for water and dust resistance
Primary camera has OIS
Decent overall camera performance
Against
Will only be updated to Android 13
Slightly older Snapdragon chipset
Low-light performance is not as good
Less-attractive design
If you want a smartphone with a built-in stylus, your options are pretty limited. Outside of Samsung's previous Note lineup and the new Ultra flagship Galaxy smartphones, you don't find many options. With LG gone, Motorola is the main Android OEM producing affordable stylus-equipped smartphones with the Moto G Stylus lineup and at least half the price of what you'd get for Samsung's devices.

The new Moto G Stylus 5G (2023) is the latest model from Motorola, sitting squarely in the middle of its smartphone lineup as a mid-range smartphone. Following its predecessor as a separate 5G-enabled, stylus-toting smartphone, the Moto G Stylus 5G (2023) offers a well-rounded package thanks to a newer Snapdragon chipset and a very affordable price tag.

That said, the Moto G Stylus 5G (2022) wasn't a bad phone either, and might still be a phone worth considering just a year later. Here's how the two compare.
Moto G Stylus (2023) vs Moto G Stylus (2022): Design
Why you can trust Android Central Our expert reviewers spend hours testing and comparing products and services so you can choose the best for you. Find out more about how we test.
Both Stylus models follow the design language of other Motorola phones in their respective years. The Moto G Stylus 5G (2022) features a shiny plastic rear that doesn't look too bad but is not particularly impressive, either. It's also a fingerprint magnet, and let's be honest, that's never pleasant to look at. Of course, you can always opt for a Stylus 5G (2022) case.
The newer 2023 model opts for a more frosted look that's quite soft to the touch. And while it can still collect fingerprints, they're not nearly as pronounced, at least on the darker colorway. But as always, we still recommend checking out a Stylus 5G (2023) case to keep the phone protected and smudge-free.

The camera housing is more compact on the Stylus 5G (2023) due to the more square design that's a bit more flush to the rear. There's also one less camera lens on the 2023 model, although we'll get to that later.
Both back panels curve slightly into the plastic frame, and both phones feature flat displays. The difference is the size of those displays; 6.8 inches on the Stylus 5G (2022) and 6.6 inches on the Stylus 5G (2023). However, the bezels on both are fairly minimal for mid-range phones, with a slightly larger chin at the bottom. Both also have hole-punch selfie cameras at the top. Otherwise, the button and speaker placement is largely the same between the two phones.
Of course, beauty is in the eye of the beholder, so deciding which phone looks better is completely subjective. But if I were to choose, I'd say the Stylus 5G (2023) wins this wound.
Moto G Stylus 5G (2023) vs Moto G Stylus 5G (2022): Hardware & specs
Between the two phones, many of the hardware and specs are pretty similar, which isn't too surprising. Motorola didn't exactly reinvent the wheel here, bumping up some specs here and there while leaving many others intact. And to be honest, that's perfectly fine, as the 2022 model was pretty good.
The most notable change in the Moto G Stylus 5G (2023) is the new Snapdragon 6 Gen 1 chipset. While still a mid-range chip, Qualcomm has really stepped up its game when it comes to this segment. The 6 Gen 1 promises a 30% boost in CPU and 10% better GPU performance, and it shows.
While juggling between apps, streaming video, and playing games, everything feels very snappy. And you can even get away with playing graphics-intensive games like Honkai: Star Rail on the highest settings with a little adjusting. It really outclasses many of the best cheap Android phones out there.
That said, the Moto G Stylus 5G (2022) is no slouch, and I never noticed any major issues in my use, even when playing games at higher refresh rates.
Swipe to scroll horizontally
| Category | Moto G Stylus 5G (2023) | Moto G Stylus 5G (2022) |
| --- | --- | --- |
| OS | Android 13 (My UX) | Android 12 (My UX) |
| Display | 6.6-inch FHD+ (2400 x 1080), LCD, 120Hz refresh rate (LTPS) | 6.8-inch FHD+ (2460 x 1080), LCD, 120Hz refresh rate |
| Chipset | Snapdragon 6 Gen 1 | Snapdragon 695 |
| Storage | 128GB, 256GB, expandable | 128GB, 256GB, expandable |
| Memory | 4GB, 6GB | 4GB, 6GB, 8GB |
| Water Resistance | Water-repellent | IP52, water-repellent |
| Battery & Charging | 5,000mAh, 20W wired charging | 5,000mAh, 10W wired charging |
| Connectivity | 5G (sub-6), Bluetooth 5.1, Wi-Fi (2.4GHz & 5GHz) | 5G (sub-6), Bluetooth 5.1, Wi-Fi (2.4GHz & 5GHz) |
| NFC | ✔ | ✔ |
| Security | Fingerprint sensor, face unlock | Fingerprint sensor, face unlock |
| Dimensions | 162.83x 73.77 x 9.19mm | 168.9 x 75.8 x 9.3mm |
| Weight | 202g | 215g |
| Colors | Cosmic Black, Rose Champagne | Steel Blue, Seafoam Green |
Both have Full HD+ displays with 120Hz refresh rates, which look and feel great to use. The 2023 model has a slightly smaller display at 6.6 inches, which makes the phone a little easier to hold. Pixel density is roughly the same, thanks to the extra pixels in the 2022 model.
One difference you'll find is that the 2023 model lacks a higher RAM model, only opting for 6GB (with a 4GB model on some versions). I don't think this is a bad thing, as 6GB seems to be enough for my use.
Both have 5000mAh batteries, which allow the phones to last more than a day on a single charge. That's great, but the 2023 model takes the lead by seemingly doubling the wired charging speed to 20W.
One area where last year's model has the advantage is water resistance. This year's model only has a water-repellent coating, while its predecessor comes with an IP52 rating, which isn't much, but it's something. However, both phones are only protected against light splashes and rain, so neither wins in durability.
Moto G Stylus 5G (2023) vs Moto G Stylus 5G (2022): Cameras
When it comes to cameras, comparing these two phones is a little confusing. Both have a decent camera setup, featuring a 50MP primary sensor and an 8MP ultrawide. However, Motorola omits the extra depth sensor sound on the 2022 model by combining it with the ultrawide camera on the 2023 model. The effect is a pretty efficient one, as Motorola only needs two camera sensors on the back of the phone.
Another difference is that the newer model oddly omits optical image stabilization on the primary camera sensor. This is to help make up for some of the subtle movements when holding the phone, which can sometimes make or break a photo.
Swipe to scroll horizontally
| Header Cell - Column 0 | Moto G Stylus 5G (2023) | Moto G Stylus 5G (2022) |
| --- | --- | --- |
| Rear Camera 1 | 50MP wide-angle, f/1.88, 2.0μm, Quad-Pixel | 50MP wide-angle, f/1.9, 0.64μm, OIS, Quad Pixel |
| Rear Camera 2 | 8MP ultrawide/macro/depth, f/2.2, 1.12μm | 8MP ultrawide/macro, f/2.2, 1.12µm |
| Rear Camera 3 | ❌ | 2MP depth, f/2.4, 1.75μm |
| Selfie Camera | 16MP, f/2.45, 1.0μm, Quad Pixel | 16MP, f/2.2, 1.0μm, Quad Pixel |
So how do the images from these phones compare? Well, like I said, I'm a bit torn between the two. Both take respectable images, especially in good lighting conditions. The 2023 model has a slightly wider field of view, which is nice and allows you to capture a little bit more of the scene.
Images on the newer model tend to be a bit cooler, while the 2022 Stylus 5G leans toward warmer photos. The predecessor also often produces brighter yet slightly washed-out photos, while the Stylus 5G (2023) outputs images with a little more contrast.
Neither is particularly good with zooming, even at 2x.
Night images are where the newer model seems to take the lead. Images taken on the 2022 model are a bit darker without Night Vision turned on, and while it can really punch up the brightness when Night Vision is enabled, images can come out grainy. Meanwhile, the Moto G Stylus 5G (2023) takes surprisingly balanced shots without Night Vision on, to the point where Night Vision isn't even necessary (but it will turn on automatically unless you set it not to).
Night Vision off:
Night Vision on:
When it comes to the ultrawide camera, the 8MP sensor isn't spectacular on either device. You can see in the image of the boat that the Moto G Stylus 5G (2023) punches up the contrast too much, while the image on the 2022 model is pretty washed out.
Things aren't much better at night, as both phones produce very noisy images. The 2023 model manages to provide slightly more detail but is still very dark with Night Vision enabled. Meanwhile, the 2022 model is brighter but very grainy.
Macro shots taken with the ultrawide cameras are surprisingly decent, and they're better than what you'll find on most phones with dedicated macro cameras, so long as you can find a relatively still subject.
Portrait images on both are just okay, and the phones manage to separate the subject from the background decently. However, selfies on both aren't great, and the software on the newer model is a bit overaggressive with smoothing, even when you turn any beautification features off.
Given the differences between the two cameras, I find I prefer images from the 2023 model more often than not, proving that less can be more. But the added brightness added to the 2022 model's images can often be more pleasing to the eye, which is why it's often tough to decide which camera output I like better.
Moto G Stylus 5G (2023) vs Moto G Stylus 5G (2022): Which should you buy?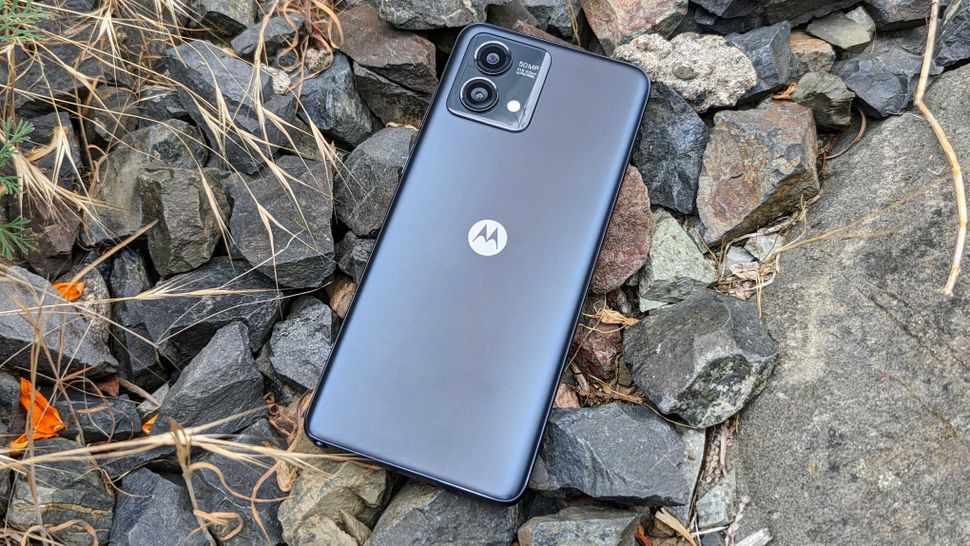 The 5G models of Motorola's Moto G Stylus lineup represent the company's best midrange smartphones you can buy in the United States. You can't really go wrong if you pick either phone, but the newer model unsurprisingly has the upper hand here. The newer chipset is a bit more capable than the 2022 model, you get faster charging, and the phone launches with the latest Android 13 software, meaning it'll be updated to Android 14, unlike its predecessor.
Of course, if having the latest and greatest software isn't that important to you, the Moto G Stylus 5G (2022) is still a good phone and will receive another two years of software support. Battery life is still great, and it takes decent photos for the price.
Still, if it came down to it, I would recommend the Moto G Stylus 5G (2023) for its better design, updated chipset, and better launch price.
New Stylus on the block
Equipped with the new Snapdragon 6 Gen 1, the Moto G Stylus 5G (2023) is an impressive midrange phone, putting some others in its class to shame. That's aided by the impressive battery life, decent cameras, and, of course, the built-in stylus pen.
Last year's flavor
The 2022 Moto G Stylus 5G is a solid pick if you're not interested in getting the newest smartphone. The chip provides great performance, and the phone can get you through more than a day of use thanks to the large battery.
Get the Android Central Newsletter
Instant access to breaking news, the hottest reviews, great deals and helpful tips.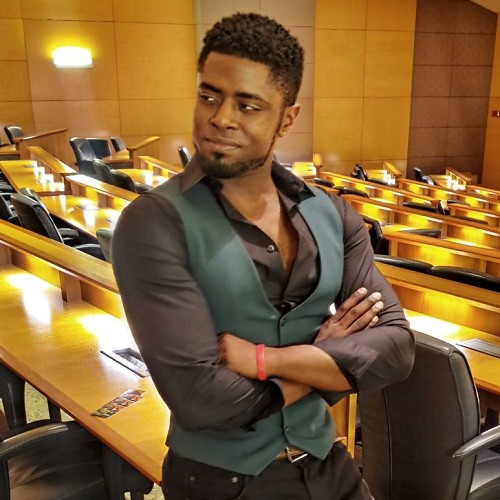 Derrek is a long-time Nokia and LG fanboy who loves astronomy, videography, and sci-fi movies. When he's not working, he's most likely working out or smoldering at the camera.