Looking a little scraggly after your winter vacation? Haven't shaved since no-shave-November? The Panasonic Arc4 ES-LA63-S men's 4-blade electric razor is down to $74.61 on Amazon. The razor's more regular price is $105, and it was selling above $110 for most of December. Today's drop is the lowest price we've seen in well over a year.
Trim it up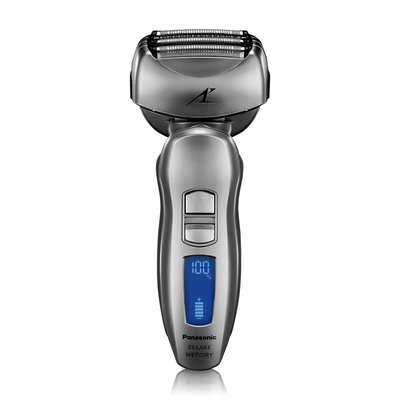 Uses a dual-motor shaving system with 30-degree angle Nanotech blades for durability and sharpness. Delivers 14,000 cuts per minute with a 2nd motor that vibrates up and down to help lift hair. Has pop-up trimmer and works wet or dry.
$72.83 $105.00 $32 off
The Panasonic uses a dual-motor shaving system. The first linear drive delivers 14,000 cuts per minute while a second motor vibrates the shaver head up and down to lift and hold hair. With four blades, you get 56,000 cross-cutting actions per minute, and the two motors working together provide a clean and more efficient shave. The four blades are precision honed at a 30-degree angle and use Nanotech for durability and sharpness.
The shaving head can flex and pivot in multiple ways, too, to ensure it glides smoothly based on the individual contours of your face, chin, and neck. Use the built-in pop-up trimmer to detail your sideburns and mustaches. You can operate the razor wet or dry, so shave while you're in or out of the shower. Makes the whole thing quick and convenient.
The razor takes one hour to charge up, and you'll get 14 shaves before draining the battery. It also includes a 10-stage LCD on the handle that lets you check on the power status. It also has a charge indicator and replacement reminder for the blades. Users give it 4.3 stars out of 5 based on 3,910 reviews.
We may earn a commission for purchases using our links. Learn more.