Nokia making a comeback in 2017, Android phones inbound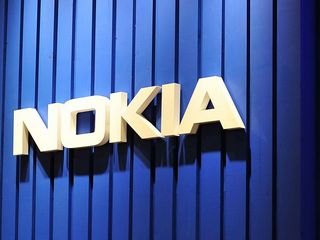 Back in May, we heard that HMD Global — a new mobile company made up of ex-Nokia staffers — is looking to use the Nokia name to manufacture smartphones running Android as well as feature phones. Today, HMD has announced that it has secured exclusive licensing rights to Nokia's branding for 10 years.
The first batch of Android smartphones bearing the Nokia name will make their debut in the first half of 2017:
The devices will be manufactured by FIH Mobile, a subsidiary of Foxconn that acquired Microsoft's feature phone business earlier this year.
HMD Global is helmed by Arto Nummela, who made the switch from Microsoft. Before that, he was at Nokia, where he held several product creation, business management, sales and marketing roles. He's eager to restart the Nokia brand:
Nokia still has a strong brand cachet, particularly in emerging markets. With HMD taking charge and the company fielding several ex-Nokia employees, we could see a resurgence of one of the most iconic brands in this industry. Who's excited?
Harish Jonnalagadda is a Senior Editor overseeing Asia at Android Central. He leads the site's coverage of Chinese phone brands, contributing to reviews, features, and buying guides. He also writes about storage servers, audio products, and the semiconductor industry. Contact him on Twitter at @chunkynerd.
Exiting. Motorola did it few years ago with cheap good phones, I hope they will do the same

What is Nokia exiting from?

Me too. This is a really tempting bit of news, but a bit of a poser. Do I wait for the Surface Phone, buy the pretty fantastic HP Elite or stick with Nokia. Firstly, I need to see a great update to the 930, not a minor polish. It's been a while. Secondly, there's the Android problem. I had that on a phone once but never got on with it. If they bring out a great phone and let us root it and put Windows on that might push me into choosing Nokia. If they allow us to add Symbian, that would do. If they lock it down to Android however, I might get a cheap Nokia for weekend hiking trips or something but I can't see an Android attracting me to a flagship device. So, here's hoping REALLY HARD for a rootable phone that we can add Windows too.

Since it sounds like you don't have an Android phone you probably haven't tried a few of the launchers out there that present a very similar style interface. 8.1 Metro Look Launcher
Win 10 Launcher
Launcher 8 WP style
8 Metro style launcher
SquareHome 2 - Win 10 style I've only tried the 8.1 Metro Look Launcher, but it seemed good to me. If you like the launcher interface you get that along with all the apps on the Android store. The only thing you might miss would be a favorite widget or two from standard Android. Not sure if some of those functions could be provided by a live tile on the Windows interface or not. It's worth checking out anyway.

obscurity with windows mobile!

I hope they'll make some real high end kick ass specs phone.

With no skins! That's what Android needs. A manufacturer that makes nice hardware with stock Android. Nokia quality with the slickness and updates of stock, that would be great. Doing another skin like everyone else will lead to nowhere. That market is already quite bloated.

More waiting... sigh. Though I'm not desperate for a phone I'm at the point I need a new one soon. I've been holding off buying anything to see what comes out of this. Not sure I can wait another 6 months. If the Pixel drops to a decent price in the new year I may consider that but currently I'm just not sure what to get. I refuse to buy the Pixel at the current price.

That price is damn too high !

Also worth noting that the phones have returned to Nokia's website at nokia.com/phones and that the official FaceAds page is also live at facebook.com/NokiaMobile

Let's hope that they ramp up the 1020 sensor with speed and processing power! I am all in for a new phone then....keep the colorful hues too. Everything Microsoft Neutered from them!

Yes just give me the Nokia 1020 with a Snapdragon 830 and I am on board...

Me too. screen size same as my iPhone 6s and with everything else 1020..even the thickness and camera hump….I LOVE that phone

Agreed. Would love to see Juha back managing the imaging division so we finally have decent cameras. I still carry my 808 and keep the 1020 with the camera grip as a backup. Hard for any other phone camera to measure up. It just isn't enjoyable looking at all the noise in my Samsung images.

I plan to get one myself...Until the Surface Phone becomes a reality, a Nokia phone is a no brainer for me... :)

You get the Nokia android phone, you will not worry about the silly windows phone again. windows 10m has A LONG way to go.

Me i am excited! I'll definitely buy a Nokia smartphone if it runs stock Android 7.0 :)

Hopefully we don't f up. Nokia is Finnish legacy! I would buy Nokia phone if it has that quality and Android in it. My first phone was Nokia and almost every phone after it. Had couple Lumias too. Currently using LG G3. Next phone might Nokia then.

Interesting. If they make a smaller good phone with decent specs and it's priced well, I'll try it.

Those phones were built like tanks back in the day.

I hope they will be expensive with the most advanced features !

Been around Nokia for 21 years back when I was in the wireless business. I can remember the old run from 1996. Lots of good Nokia phones in that year.

Looking to replace my Nokia 1520 with an Android phone. Would love to replace it with another Nokia. My 1520 has been a fantastic phone for the last 3 years.

Looking forward what they will come up with. I suppose it will be launched at MWC 2017.

As a Nokia user (Lumia 625) I think Nokia will make great phones that can be compared with Apple's iPhone high quality It will be interesting to see if they can enter to the smartphone market leaders in few years.
For those who don't know about Nokia brand, it makes really, really good quality phones.

I haven't used a Nokia since the 5110, but I'm curious about its upcoming Android.

With ex-Nokia employees at helm, I hope it's not just a case of old wine in a new bottle.

What is the exciting news? Nokia was a good quality symbol in the past because when there were too many cracked competitors. Nowadays, they have Apple, Samsung, LG, HTC, Hwawei, Lenovo, Xiaomi, etc. I had given the opportunity to Nokia for Lumia 930 and see no surprise to the phones of above brands. That even they got Microsoft to back them up but still failed again. Now it is their third time to come. Have they replace the bad part of the wine in a new bottle. Let see if they can survive this time.

Microsoft was Nokia's downfall. If they moved to android when they wanted to, Microsoft saw the writing on the wall that Nokia was going to move to android from WP, and then bought them out to keep the windows phone OS somewhat Alive. I know I loved my 1020. I had to sell it because windows phone/mobile was so G.D. bad with no support, apps or enticing features that I jumped ship to iPhone. I will 100% buy a nokia 1020 style android phone. Full price unlocked!

But Nokia will have a difficult time.
They just can't build another android slab, look what levono moto is doing. Can any manufacturer top that in near future, that's the question.

Not just Lenovo, it has to take on the Chinese oem's like OnePlus, Xiaomi,Le. Most of the consumers are on the budget range,hardly can afford expensive phones.These oem's are excelling on the budget market on which Nokia used to rule.

I do not think the Nokia will be JUST another android phone. I think they are going to be the awesome devices they had on windows, but running a real OS this time around. Maybe the first one will be bland just to get back into the game. But I think that the flagship is going to be very very cool and not look like every other phone...

Maybe licence Blackberry OS 10 and go in bed with Google and build awesome OS better idea? That's real multitasking :)

Excited! Have long awaited for Nokia to comeback. Nokia means class.
I have used windows from Lumia 800,920,1020 and now 950(Microsoft now XD), just for the brand Nokia.
Hopefully, they make phone design like the 800,920 and 1020. I personally don't like the curves whatsoever.
Good luck Nokia. Cheers.🍻
Android Central Newsletter
Get the best of Android Central in in your inbox, every day!
Thank you for signing up to Android Central. You will receive a verification email shortly.
There was a problem. Please refresh the page and try again.