Save $100 when buying the Moto X Pure Edition and Moto 360 2015 together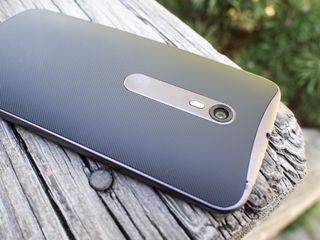 Motorola has some sweet deals available for those who are looking to purchase the Moto X Style (Pure Edition), Moto X or the Moto 360. Available to consumers who reside in the U.S., there are some neat ways to spend those reserves left over from the holiday season. As an added bonus there's free 2-day shipping on all orders over $75.
Kicking things off is the Moto X Pure Edition and Moto 360 (2nd-gen) combo, which will knock off $100 from the total price should you pick both as you check out. If you'd rather purchase a smartphone on its own, the Moto X is available for just $299.99. Simply head to the Motorola site for more details. No codes required. Offer last until January 12.
Sounds good. Posted from my Nexus 6/Nexus 7 2013/Surface Pro 3

Too bad it's the 2nd edition Moto X for $299, that would be a great price for the Pure. Posted via the Android Central App

Darn and here i thought it was the Pure addition cause that would've been a great deal. Posted via the Android Central App on my Frost Nexus 6P

I guess Motorola has way too many 2nd Gen that they need to get rid of. I think the price needs to be reduced another $100 for them to really be rid of their supply. Posted using my Moto Maker Moto X Pure Edition on Verizon... Unlimited Data as well...Android Central App helped as well ;)

Yup Posted via the Android Central App on my Frost Nexus 6P

2014 Moto X is still a nice phone. I enjoyed my time with it, that's why i got the Maxx (GSM Droid Turbo). It fixes one of my two issues with that phone - battery life. If HTC can sell the A9 and some folks like it, this is still slightly superior to it. Posted approved via Moto Maxx

It'd be nice if the author of the article made it MORE clear that the $299 phone is the *** 2014 *** Moto X. Not everyone is a MotoNut and knows that there is a 2014 Moto X Pure Edition as well as a 2015 Moto X Pure Edition....

Wow where were these deals on black Friday/cyber Monday. Would have been funny if there was a secret note in the black Friday ad that said, "For the real deal go to amazon". Still cool that they are doing the combo sale this is what I hoped they'd do during black Friday. Would be nice if they could discount the moto 360 second gen even by $50 looks like a cool Android wear watch. Great deal for those that didn't snag one during the holidays. Still loving my MXPE (2015) model Posted via the Android Central App

If it's the 2014 Moto X hasn't it been 299 for a long time? Why does this need special mention in the article? Heck it doesn't even mention its 2014 Moto X for 299.

It needs special mention that it *wasnt* mentioned. I wonder how many people fall for this underhanded trick and buy one.

False advertising.. Lol Posted via the Android Central App
Android Central Newsletter
Thank you for signing up to Android Central. You will receive a verification email shortly.
There was a problem. Please refresh the page and try again.