Mint Mobile vs. Google Fi: Which is better for you?
Worldwide coverage
Google Fi is a great premium option with no contracts. You get the benefit of more than one network with a supported phone that keeps speeds and coverage higher than many other carriers. You can also take that data with you internationally for no extra fee in more than 200 countries with most plans.
For
Free-roaming data in 200+ countries
Data is free over 6GB on the Flexible plan
Multiple networks
Great 5G coverage on T-Mobile's network
Multi-line savings
Against
Expensive data
Fewer phones support full network
Unlimited plans slowed after heavy usage
Big savings on data
Mint Mobile can save you money on data with three months of service and save even more with six and 12-month plans. With plenty of data options for most people and no risk of overage fees, you'll get T-Mobile's huge LTE and 5G network behind you for an affordable price. You can also bring multiple lines with Mint Family.
For
Save when you subscribe for a longer period
Great 5G coverage on T-Mobile's network
No overages
Compatible with most phones
10GB mobile hotspot
Against
International roaming is extra
Minimum of three months
Unlimited is slowed at 40GB
Mint Mobile and Google Fi are two of the best MVNO carriers you can get. For people that spend most of their time in the U.S. in an area with T-Mobile coverage, Mint Mobile can save you some serious money. However, Google Fi makes a lot of sense for people who travel internationally with no change in data cost in more than 200 countries worldwide. Still, the costs can add up quickly, with Google Fi charging $10 per gigabyte of data on its least expensive plan.
It's also worth noting that T-Mobile recently began the process of formally acquiring Mint Mobile. No changes have been made to the wireless service yet, but that could change in the coming months. Will that affect the outcome of this battle of MVNOs? Only time will tell.
Mint Mobile vs. Google Fi: Mint trims the fat
Why you can trust Android Central Our expert reviewers spend hours testing and comparing products and services so you can choose the best for you. Find out more about how we test.
Mint Mobile has focused its efforts on the most important aspects of a smartphone plan creating just four simple data plans with unlimited talk and text. The smallest plan comes with 5GB of high-speed data with larger 15GB and 20GB options available. For heavier users, Mint has an unlimited plan with 40GB of high-speed data and 10GB of hotspot data. Despite its simple plans, Mint keeps performance high on the T-Mobile 5G network. As we saw in our Mint Mobile review, it should be more than adequate for most people.
While once one of the simplest and most unique carriers, Google Fi has moved towards a more standard layout of plans with two unlimited options in addition to its original Flexible plan. Google Fi has multi-line savings with up to six lines, so you have the option of bringing the whole family to Fi for a reasonable price. If you bring four lines to Fi's middle Simply Unlimited plan, it's just $20 per line, which is cheap compared to any carrier. It also comes with 35GB of high-speed data, which matches Mint's unlimited plan.
Fi has managed to be competitive with its basic unlimited plan while still offering some compelling features on its Unlimited Plus option. This plan takes the high-speed data up to 50GB and hotspot data intact and the option for international travel like the original Flexible plan. It's the best of Google Fi's features, but it's priced much more like a postpaid plan. Still, if you need some of Fi's international perks with a lot of data, Unlimited Plus may well be worth the extra cost.
Swipe to scroll horizontally
| Header Cell - Column 0 | Mint Mobile | Google Fi |
| --- | --- | --- |
| Network | T-Mobile | T-Mobile, Wi-Fi partners |
| 5G support | Yes | Yes |
| iPhone support | Full | Beta (No 5G) |
| Multi-line perks | Three-month billing with Mint Family | Savings for up to six lines |
| Minimum term | 3 months | 1 month |
| Maximum term | 12 months | 1 month |
Mint Mobile vs. Google Fi: Mint Mobile's Plans
Mint Mobile has a dozen different options for its customer, but you only need to decide how much data you need and how many months you are willing to pay for. Of course, your monthly price is lower if you commit to a full year of service, but you will have to pay the full amount upfront. So if you are interested in Mint, it makes sense to try out three months at the introductory rate before opting for the full year.
To find out how much data you need, you can look at your previous phone bill or check your usage in the settings menu on your phone. It's also possible to reduce your usage if you take advantage of Wi-Fi for downloading music and videos to your phone. If you find you still need more data than the plan you chose, you can either upgrade to a bigger plan or add data by the gigabyte.
Talk and text are included and unlimited with Mint Mobile, so you only need to consider how much data you need. You can also use your data as a hotspot to get another device connected, like a laptop or tablet. The Unlimited plan only comes with 10GB of hotspot data, however.
Swipe to scroll horizontally
Mint Mobile's plans

| Header Cell - Column 0 | 5GB | 15GB | 20GB | Unlimited |
| --- | --- | --- | --- | --- |
| 3 months (introductory price) | $15/mo. ($45) | $20/mo. ($60) | $25/mo. ($75) | $30/mo. ($90) |
| 3 months | $25/mo. ($75) | $35/mo. ($105) | $45/mo. ($135) | $40/mo. ($120) |
| 6 months | $20/mo. ($120) | $25/mo. ($150) | $35/mo. ($210) | $35/mo. ($210) |
| 12 months | $15/mo. ($180) | $20/mo. ($240) | $25/mo. ($300) | $30/mo. ($360) |
You can add more high-speed data at a rate of $10 for 1GB or $20 for 3GB if you run out. Even if you don't, your data won't get cut off, just slowed down.
Mint Mobile vs. Google Fi: Google Fi's plans
Google Fi's original plan is now called the Flexible plan with unlimited talk and text. This plan comes with up to 15GB of high-speed data billed at $10 per GB (6GB maximum), starting at just $20 per month. If you're a light user, this can be a solid plan with some nice international perks and coverage. If you're regularly using more than 2GB of data, though, the Simply Unlimited plan may be a better choice.
Simple Unlimited on Google Fi comes with 35GB of high-speed data and 5GB of hotspot data. This matches Mint Mobile's Unlimited plan in terms of data, but you still get access to Fi's network switching. While one or two lines will be more than Mint Mobile, at three lines, it is cheaper. This plan does give up most of Fi's international features to get this low price.
If you're looking for the full Fi experience with a lot of data, Unlimited Plus has 50GB of high-speed data, mobile hotspot usage, and all of the international perks from the Flexible plan. It also adds 100GB of cloud storage with Google One, which can be handy for international travelers who want to make sure they have a backup of everything on their device.
Swipe to scroll horizontally
Google Fi's plans

| Header Cell - Column 0 | Flexible | Simply Unlimited | Unlimited Plus |
| --- | --- | --- | --- |
| Data | $10 per GB | 35GB high-speed | 50GB high-speed |
| Hotspot | Shared | 5GB | Shared |
| Data-only SIM | Available | N/A | Available |
| International calling | Mexico and Canada | Mexico and Canada | 50+ destination |
| International roaming data | 200+ destinations | None | 200+ destinations |
| Cloud storage | N/A | N/A | 100GB Google One |
| Single line cost | $20 per month | $50 per month | $65 per month |
| Four line cost (per line) | $17 per month | $20 per month | $40 per month |
When it comes to international features, all plans come with calling to Mexico and Canada, but Unlimited Plus customers can call 50+ destinations in total. For traveling outside the U.S., both the Flexible plan and Unlimited Plus can use data in 200+ destinations for no additional charge. Calls abroad are $0.20 per minute, and texts are free.
Mint Mobile vs. Google Fi: Which phones work best?
Mint Mobile operates on T-Mobile's network and works with any phone compatible with that network, including most GSM phones. You can check your phone on Mint Mobile's website to be sure, and you can also check with the Mint Mobile app. If you're ready for something new, you can purchase or finance a phone directly from Mint Mobile online when you sign up. The online store sells a wide variety of phones, including Android devices and iPhones, and quite a few Mint Mobile compatible phones are available unlocked.
Google Fi's phone compatibility is a bit more complex. Nearly any unlocked device can utilize the T-Mobile portion of Google Fi's service, but if you want to take full advantage of the service, you'll need one of the Designed for Fi-approved devices. These phones will be able to dynamically switch between all available towers to ensure the best possible coverage.
Google's own Pixel series of phones is one of the best ways to get the most out of Google Fi, although there are a few other options like Samsung's Galaxy S23. You can buy an unlocked Google Pixel phone like the mid-range Pixel 6a, which will activate with Google Fi's full LTE and 5G capabilities. You can also purchase or finance phones directly from Google's store. These are some of the best phones for Google Fi.
Mint Mobile vs. Google Fi: Google Fi has the edge on coverage
Both Google Fi and Mint Mobile utilize T-Mobile's network, including full LTE and 5G, which covers most Americans. Of course, it's always important to check your coverage before signing up for a new phone plan, but if you live in an urban or suburban area, both carriers have you covered with the chance of dead spots if you travel outside of cities often. Even so, T-Mobile's network includes much of Sprint's coverage, so most people should have great coverage.
If you have a phone that's fully compatible with Google Fi's network, you should have service in most of the United States, though you still might see 3G speeds between cities. For the most part, coverage and network performance should be very similar.
Both carriers support 5G on T-Mobile's network, though you will need an unlocked 5G capable device that works with T-Mobile's network. Again, look for support for bands n71 and n41 for the best results. Luckily, most of the best Android phones support T-Mobile's full network, and any of the 5G Designed for Fi phones will support this network, including the Pixel 6a and Pixel 7, as well as the Galaxy S23 series.
Mint Mobile vs. Google Fi: Which is better for you?
Mint Mobile and Google Fi both have some of the best cell phone plans you can get today. Mint Mobile's simple plans and solid data packages make sense for a lot of people and with Mint Family, it's also a solid pick for those with multiple lines. Mint also holds its lead with smaller plans like its 5GB and 15GB options. Still, when it comes to the unlimited plan, Google Fi pulls ahead with three or more lines.
Google Fi is overall a great phone service for many people, especially if you use a Pixel phone and travel outside the country frequently. Google Fi has also continued to improve its coverage beyond T-Mobile coverage with Wi-Fi partners. If you need to use your phone internationally or have more than two lines on your account, Google Fi ends up being the stronger pick of the two.
A plan that grows and travels with you
Google Fi's unparalleled international roaming options paired with its cheaper unlimited family plans make it a great option for heavier users in the Android ecosystem. With full network support on the most popular Android phones, you have more options than ever with Fi.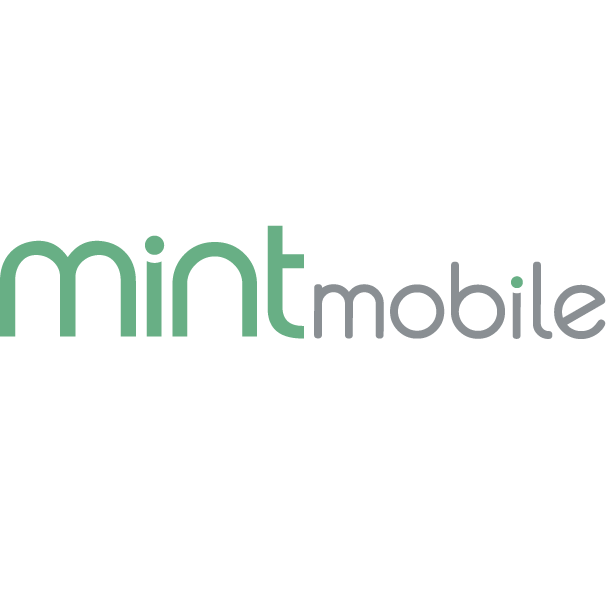 Buy data in bulk to save
Now owned by T-Mobile, Mint is a phenomenal value for lighter users with the ability to pay for a year of service upfront. While its multi-line prices don't quite match Fi, it's a better deal for one or two lines as long as you don't need international roaming.
Sign up for Black Friday email alerts!
Get the hottest deals available in your inbox plus news, reviews, opinion, analysis and more from the Android Central team.
When Samuel is not writing about networking or 5G at Android Central, he spends most of his time researching computer components and obsessing over what CPU goes into the ultimate Windows 98 computer. It's the Pentium 3.