Explaining Jabra's new MultiSensor Voice technology in the Elite 7 Pro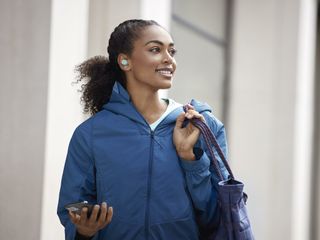 (Image credit: Jabra)
Jabra launched three new pairs of wireless earbuds, and among them, the Elite 7 Pro sport new features aiming to make it easier to talk on the phone. Audio quality isn't just about music for these earbuds, as Jabra wants to stand out as one of the best in the business for every phone conversation you have while wearing these buds.
That's what the company's MultiSensor Voice technology promises in delivering "ultimate call clarity, even in the noisiest places." To do it, Jabra had to combine various tech elements that work in unison to amplify voices within the call, while drowning out everything else.
How MultiSensor Voice works
Like most wireless earbuds these days, the Elite 7 Pro use microphones to do two things at once: pick up voices and block out unwanted sounds. Jabra equipped them with four mics to share the task equally, so that two work for voices, while two take care of what's happening in the background.
Jabra says it equipped the buds with a voice pick-up (VPU) sensor that works in tandem with algorithms analyzing the types of noise those mics actually pick up. They don't go into effect all the time, mind you, only when background noise might impact how clear a call might be. Jabra cited wind as an example, given how prevalent it is outside, and how much it can really muffle how you sound to the other end of the call. In those cases, the VPU sensor kicks in on its own to nullify the noise and keep the call clear.
It's not altogether different from how active noise cancelation (ANC) works, except the VPU sensor looks for noise that might be problematic to a call. ANC works to drown out all background noise while listening to audio content, blanketing ambient sound by covering as many frequencies as the onboard tech is capable of. That's why ANC works pretty much the same way, regardless of whether the room is quieter or louder.
The difference is that Elite 7 Pro have to pick up your voice (as the person wearing them) without interfering with what the mics are doing. That's where the bone conduction technology comes in. These earbuds have a bone conduction sensor to transmit your voice through vibrations in your jawbone to pick up your voice. An algorithm then takes that and merges it with the microphones to present the best possible call quality.
What makes this different
While all this still requires real testing to determine how true Jabra's claims actually are, the methodology does differ. In most cases, wireless earbud manufacturers use some form of noise canceling to block out sounds so that you can hear someone on the other end. What you sometimes lose in that process is the call's clarity, meaning you may sound like you're on speakerphone or you catch a slight audible hiss during the conversation.
This happens even more if both you and the caller are using wireless earbuds. Those instances will sometimes sound different, depending on the circumstances. Jabra hasn't elaborated on just how adaptive or smart its MultiSensor Voice tech actually is when considering variables beyond just background noise. Will it matter which device the other person is using? Can it add clarity to calls that are also from other sources, like Zoom, Viber, and WhatsApp? We don't know.
I'll update this story to reflect that when Jabra addresses those questions. In the meantime, the company is making a bold statement in that it is a cut above others in call clarity. Its pedigree in hearing aid devices and technology put it in the right position to at least try something like this, but we'll have to see if the results literally speak for themselves.
Sign up for Black Friday email alerts!
Get the hottest deals available in your inbox plus news, reviews, opinion, analysis and more from the Android Central team.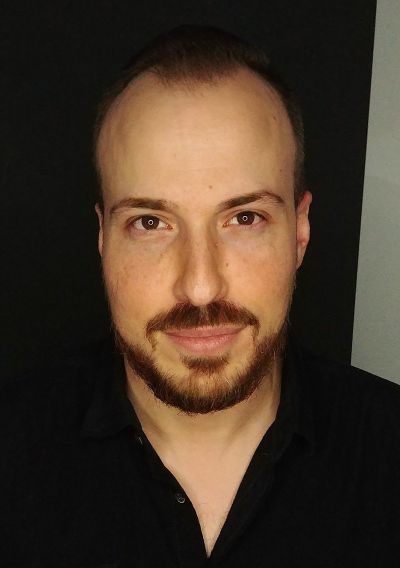 Contributor, Audio Reviewer
Ted Kritsonis loves taking photos when the opportunity arises, be it on a camera or smartphone. Beyond sports and world history, you can find him tinkering with gadgets or enjoying a cigar. Often times, that will be with a pair of headphones or earbuds playing tunes. When he's not testing something, he's working on the next episode of his podcast, Tednologic.