How to watch HBO Max on Roku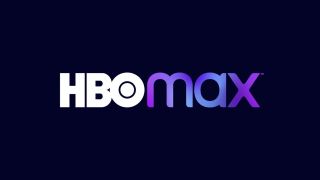 (Image credit: HBO)
HBO Max is the latest and most expansive version of HBO's streaming platforms. In addition to offering a streaming library that includes more than 10,000 hours of premium film and television content from HBO, HBO Max is currently the exclusive home of new WarnerMedia releases. One of the easiest ways to access HBO Max is through your Roku streaming device or Roku TV. Here's what you need to know to watch HBO Max on Roku.
How to download HBO Max on Roku
If you don't already have HBO Max on your Roku streaming device or Roku TV, you'll need to do that first. Here are the steps for downloading the service so that you can watch HBO Max on Roku.
Turn on your Roku device or Roku TV.
Press the Home button on your Roku remote.
Select Streaming channels and then select Search channels.
Search for HBO Max using the virtual keyboard.
Select HBO Max and choose to Add channel.
If you already subscribed to HBO Now on your Roku device or Roku TV before the HBO Max launched, the channel should have automatically updated to the new service. Similarly, if you subscribed to HBO via The Roku Channel before the launch of HBO Max, your HBO on The Roku Channel subscription automatically became an HBO Max subscription in February 2021, at no additional cost.
How to watch HBO Max on Roku
Whether you own one of Roku's various streaming devices or a Roku TV, the digital media company makes it easy to watch content on HBO Max from the comfort of your couch. Here are the simple steps you need to take to watch HBO Max on Roku.
Select Streaming Channels on your home screen.
Scroll to the HBO Max app and open it.
Select the show or movie you would like to watch.
When prompted, Sign in to HBO Max using your existing credentials.
If prompted, select Access all of HBO Max.
Once you've logged in for the first time, you should be able to access the app repeatedly via Roku without having to sign in each time.
Troubleshooting HBO Max on Roku
Since the launch of HBO Max on Roku streaming devices, several users have reported issues with the app freezing regularly or crashing completely upon opening. While Roku issued a statement saying HBO is responsible for maintaining the app, and HBO claimed the problem was resolved with an update several months ago, some users claim they're still having problems. With that in mind, we've compiled a list of a few different troubleshooting tips. Here they are:
Restart your Roku device.
Try logging out of HBO on all devices and log in again.
Reinstall HBO Max.
Wait for the HBO Max app home screen to fully load before browsing.
Search HBO Max content from Roku Search and play the movie from there.
Start watching HBO Max content on another device and then switch back to your Roku device and resume.
If none of the above troubleshooting tips work, you may want to clear the cache and data on your Roku device or update your Roku device. Here are the steps for doing either of those things:
How to clear Roku's cache and data
Select the Home tab is selected from the main menu.
Press the Home button of your Roku device five times.
Next, tap the Up button and the Rewind button twice.
Press the Fast Forward button two times, and your device should start clearing.
How to update your Roku device
Navigate to your Roku device's Settings and select System.
Scroll down and choose System Update.
Press the Check Now button and follow the on-screen prompts to install updates.
It should also be noted that to access HBO Max on Roku, your Roku device must run Roku OS 9.3. If your device is older and doesn't run Roku OS 9.3, you can choose screen mirroring from your smartphone or PC to your Roku device.
All the content
HBO Max has all the exclusives
The HBO Max streaming library boasts more than 10,000 hours of exclusive film and television content from HBO and WarnerMedia.
Seamless streaming
Streaming made easy
Roku offers a variety of streaming players that are easy to set up and provide access to thousands of movies and TV shows. Roku also has its own line of audio and smart TV products.
Sign up for Black Friday email alerts!
Get the hottest deals available in your inbox plus news, reviews, opinion, analysis and more from the Android Central team.
Keegan Prosser is a freelance contributor based in the PNW. When she's not writing about her favorite streaming apps and devices for Android Central, she's listening to a true-crime podcast, creating the perfect playlist for her next road trip, and trying to figure out which fitness tracker she should try next. You can follow her on Twitter @keeganprosser.