How to stream hi-res music from your phone
Your Android phone is probably ready to do it.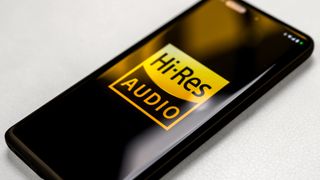 (Image credit: Ted Kritsonis / Android Central)
Tech usually evolves to make things better, but that's debatable when it comes to audio in the digital age, where CDs were once a cut above the cassette tapes and vinyl records that preceded them. Downloadable MP3s cut back on quality to go for quantity when storage was always in short supply.
Streaming music services mostly stuck to that principle because of data limits, but hi-res audio is out there waiting to be heard. Put the right pieces in place with your phone and you can set it up for yourself.
What is considered 'hi-res' music?
You might see this described in different terminologies, depending on the brand, like "HD audio" or "HiFi", but "hi-res audio" is the most common industry term, and it's what we'll go with here to explain things.
The gist of hi-res comes down to the bit depth and sampling rate of a digital audio file, which is measured most by its ability to play above that of CD quality, which is 16-bit/44.1kHz. The sampling rate is the per-second rate at which a sample of the audio signal is taken. Bit depth refers to the bit rate, meaning how many bits of information are taken from the sample. Generally, the higher the sampling and bit rate, the better the quality of the audio file.
That's why you will see variances, like 24-bit/96kHz, depending on the file. The catch to all this is the size of the files themselves, which can be several times larger compared to standard audio files, which can range from 192kbps to 320kbps (max for MP3s). CD audio plays at 1,411kbps, whereas a hi-res audio file at 24-bit/192kHz can play at 9,216kbps.
Where to find hi-res audio on your phone
It's important to look at this from two perspectives: the phone and the audio source you're listening to. There is a third element, which is the headphones, earbuds, or speaker you're using, but we'll get to that.
Android phones, especially those of the last several years, support the Bluetooth codecs that stream at bit rates high enough to be considered hi-res. Qualcomm's aptX Adaptive codec can reach up to 860kbps, though it hasn't earned hi-res certification by the Japan Audio Society, the audio research organization regulating hi-res audio standards globally. Sony's LDAC processes the data differently, enabling it to hit up to 990kbps or 32-bit/192kHz. LHDC is another hi-res codec of similar stature to LDAC, though it's not as common yet.
MQair and LC3plus are two additional codecs that also earned certification, though no Android devices currently support them. Phones will almost always default to the best possible codec, but there are ways you can find out for sure.
1. Open up Settings on your phone and go to Bluetooth.
2. Connect a pair of Bluetooth headphones or earbuds to your phone.
3. Once connected, look for the headphones/earbuds in the Bluetooth menu and tap their settings (gear icon).
4. Here, you should see bunch of options — look for one that says HD audio. Make sure it's toggled on.
5. Note that it might already be on by default, so you wouldn't have to do anything from this point onward. However, if you want more granular control, follow the next section.
6. Android skins may mean a slightly different path, but this should work in most cases. Open Settings and swipe down to About phone.
7. Tap Build number seven times to turn on Developer mode. Confirm the change.
8. Now Developer options will be a menu selection under the System or About phone section.
9. Swipe down until you get to the Bluetooth features, where you should see Bluetooth audio codec as one of the options. Select it and take note of which codec is checked on.
10. Only those codecs the headphones/earbuds support will be accessible, greying out the others. You will also notice the sample and bit rates are likely set to the best available.
11. You can also look at listings specific to a codec, like that of LDAC, which lets you check Playback quality. You can manually choose the highest possible quality, but one potential drawback is the Bluetooth connection may stutter more often, affecting how you listen to your tunes.
Going the wired route
Wired headphones and earbuds bypass the codec situation, except they also need an assist by way of a DAC (digital-to-analog converter). DACs act as go-betweens in that they convert the digital samples to analog waveform signals for wired headphones and speakers that otherwise wouldn't be able to decode them.
It's a shame LG no longer makes smartphones because it was one of the only brands to include DACs in its devices. In lieu of that, you would need a third-party DAC, and in most cases, a USB-C-to-3.5mm adapter cable to plug it into your phone. Once that's done, you would be able to play hi-res audio files from streaming services offering them, as well as stream them from network attached storage (NAS) drives you may have at home filled with hi-res audio files, like FLAC, ALAC (Apple Lossless), AIFF, and WAV, among others.
Where to stream hi-res music
With that all set, you have to find hi-res music to stream. Tidal is one of the most well-known music streaming services, particularly for its HiFi tier, where you can stream in CD quality, along with the HiFi Plus tier, where lossless Masters and MQA quality take things further. If you want 24-bit/192kHz — or close to it — you would need to go with HiFi Plus and don a pair of headphones/earbuds capable of handling the Bluetooth codecs capable of streaming that kind of quality. Otherwise, you can plug in with wired headphones and use a DAC to get the same results.
Amazon Music Unlimited includes Amazon's Music HD, which has CD and hi-res quality content — some of which is available in the free tier as well. You will see tracks labeled as "HD" (up to 850kbps) or "Ultra HD" (up to 3,730kbps), depending on what Amazon makes available.
Apple Music on Android also allows you to listen to hi-res lossless music, but with a catch. You will need to use a DAC with wired headphones/earbuds to listen because the ALAC codec Apple uses to stream to iOS devices and Macs isn't something Android phones support.
Qobuz is a French music streaming service that is available in various countries, including the U.S., U.K., Australia, and several countries in Europe and South America. Its entire focus is on hi-res audio, offering high-quality up to 24-bit/192kHz.
Points to consider
Hi-res audio streams at considerably higher bit rates, and that means far more data necessary to keep playing over 5G and 4G LTE connections. If you have a limited data bucket for your phone, be careful with that. Streaming apps will usually split the quality limit between Wi-Fi and cellular connections, which you can see in the app's settings. Only switch to the highest quality when you are confident you have enough data if you plan to stream in hi-res on a regular basis away from your home Wi-Fi network.
One workaround is to download the hi-res tracks to your phone (over Wi-Fi), so you can listen to them offline. These files will take up a fair amount of storage if you're downloading a lot of them, but you can always monitor that by checking your phone's storage in the settings.
It's also not worth streaming at the highest quality if the wireless headphones or earbuds you're using don't support hi-res codecs. Under that scenario, you would only max out at whatever the supported codec can handle. Fortunately, many of the best wireless headphones and best wireless earbuds for Android support one hi-res codec or another.
Now that you have the pieces in place, you can enjoy listening to tunes at higher quality than standard MP3s.
A form of higher listening
The Sony WH-1000XM5 have a combination of features and performance that's hard to match, and if that includes support for hi-res audio through Sony's LDAC codec.
Sign up for Black Friday email alerts!
Get the hottest deals available in your inbox plus news, reviews, opinion, analysis and more from the Android Central team.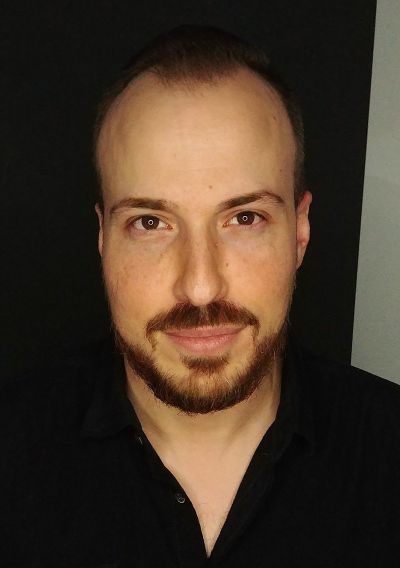 Contributor, Audio Reviewer
Ted Kritsonis loves taking photos when the opportunity arises, be it on a camera or smartphone. Beyond sports and world history, you can find him tinkering with gadgets or enjoying a cigar. Often times, that will be with a pair of headphones or earbuds playing tunes. When he's not testing something, he's working on the next episode of his podcast, Tednologic.