How to take screenshots in Android Pie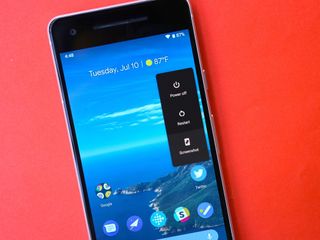 Android Pie brings a lot of new features and changes to our favorite mobile OS, and one of the most basic elements of Android — taking screenshots — hasn't been left out.
Google's vastly improved the screenshot-taking and editing experience in Android Pie compared to past versions, and today, I'm going to walk you through all the changes to keep an eye out for.
Without further ado, let's get started!
Quick note — the steps shown below are based on a Pixel 2 running Android Pie. The core elements should remain intact for your device, but depending on the manufacturer, things could look slightly different from phone to phone.
How to take a screenshot
In Android Pie there are two ways to take a screenshot — the old-fashioned way and a new method.
Starting first with the combo we've known for years now, you can take a screenshot by holding the power button and volume-down buttons at the same time. That hasn't changed at all in Pie, and while it still works just fine, the new way might be even easier for you.
Hold down the power button until you see the pop-up menu on the left.
Tap Screenshot.
Once you do this, a screenshot will be captured.
How to edit a screenshot using the built-in Markup tool
No matter how you take a screenshot in Android Pie, there's now a built-in feature called Markup that allows you to quickly edit screenshots right after you take them.
After taking a screenshot, you'll get a notification. From that notification, tap the Edit button.
From here, you've got a full set of tools for making whatever edits you'd like. Here's a quick overview of what you can do:
Crop your screenshots by dragging any of the arrows found on all four corners.
Write on screenshots with a pen and highlighter tool
Change the color of the pen/highlighter (black, red, yellow, green, blue, purple, white)
Undo and redo edits
After you're done editing a screenshot, you can either save it to Google Photos or instantly share it wherever or with whomever you'd like.
That's it!
With that said, that's everything you need to know when it comes to taking screenshots on a phone running Android Pie.
Have more questions? Leave a comment down below and let us know what's on your mind!
Joe Maring was a Senior Editor for Android Central between 2017 and 2021. You can reach him on Twitter at @JoeMaring1.
Many Sony Xperia phones have had this feature for years and to be fair, it's a useful option.

Is this the only way? On one hand I can see this being useful if you know you want to take a screenshot a second or so before you actually take it, on the other hand...what was wrong with the old way?

It's such a shame that google doesn't give us the ability to take a screenshot then scroll the screen to add to it. On my old samsung s6 this was standard. There's no app in the play store that does it nearly as well as samsung.

I didn't know there was another way to take a screenshot on Android Pie. I think I'll stick to the traditional way to take a screenshot as holding down the power button as if to reboot the phone takes longer.

I assume this is how you do it on iOS?

Yes if you have an iPhone X but if you have the classic designed iPhone 8 its the power and home button.

It's the same way to take screenshots on Sony phones

I'll stick with the incredibly easy palm swipe on Samsung phones, thanks.

You won't see Android Pie on your Samsung for a year lol.

Much better effort by Google on the Pixel, but Samsung's screenshot capability still far superior

Right.... Ok, I'll bookmark this for next April or May when my Note 8 gets Android P... No, I don't care... I've got one of the best phones on the planet from 2017.

PS It's a simple gesture command on a Samsung phone... The screen shot.

You obviously care enough to comment, by the time you have Android Pie on your Note 8, we Pixel owners will be looking ahead to Android 10 Q lol.

Gotta be honest though as much as love Google, my I prefer how Chinese Oukitel K6 takes screenshots with its 3 finger swipe down gesture.

OnePlus oxygenOS has the same there finger screenshot gesture. You're also able to scroll the screenshot as well.
Android Central Newsletter
Thank you for signing up to Android Central. You will receive a verification email shortly.
There was a problem. Please refresh the page and try again.