How to edit photos in Google Photos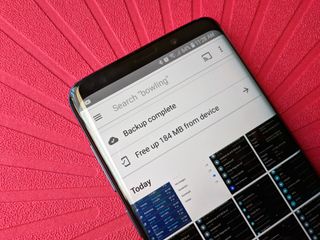 Google Photos offers your one stop shop for all things related to your phone's photos. You have storage for all of your new snapshots, an easy way to share, and plenty more. What you might not have realized is that there is a handy suite of editing tools built directly into the app. When you want to make sure those picnic photos look as awesome as possible before uploading them to Facebook or Instagram, these are the editing tools available to you.
How to use Filters
Anyone who has spent time uploading photos to Instagram is probably pretty familiar filters. These specific effects allow you to adjust the entire photo with a single tap, overlaying the photo to look a certain way. In Google Photos you have access to 13 different filters that you can use. There are a variety of different ones here including an auto filter, and several black and white photos. To apply a filter all that you need to do is scroll through the options and choose the filter that you like the most.
Open Google Photos.
Tap the photo that you want to edit.
Tap the slider icon at the bottom of your screen to open the editing tools.
Swipe across the filters and choose the one you want to use.
Tap Save, to save the filter on your photo.
How to use 'Auto' to make your photos look amazing with no work
The first 'filter' you can select in Google Photos is the amazing 'Auto' mode that tries to figure out the best combination of exposure, saturation and other settings. It doesn't always work, but pressing on 'Auto' can have a big positive effect on your photos. Try it out!
Open Google Photos.
Tap the photo that you want to edit.
Tap the pencil icon at the bottom of your screen to open the editing tools.
Tap the Auto button and see the results.
How to adjust light, color and pop
Being able to adjust the white balance of a photo can be key to saving a photo that is too bright, or too dim, in equal measure. With Google Photos you actually get access to not just sliders that will let you adjust the light, but also color, and then "pop".
With Light and color you have extra options past the initial slider bar. You'll be able to adjust exposure, contrast, whites, highlights, shadows, and vignette for light. With color you can adjust saturation, warmth, tints, skin tone, and deep blue. Each option is available for use with a slider bar to ensure that you have the most control over the final product of your photo edits.
Open Google Photos.
Tap the photo that you want to edit.
Tap the slider icon at the bottom of your screen to open the editing tools.
Tap the icon of slider bars at the bottom middle of your screen.
Use the slider bars to adjust the Light, Color or Pop of your photo.
Tap the arrow next to Light or Color to open up the advanced options.
Use the slider bars to make additional edits.
Tap Save at the upper right corner of your screen to save your edits.
How to crop and rotate photos
There are times when you take a photo and you need to adjust it a bit before you're ready to upload. You may need to crop the photo to ensure there isn't anything unsuitable for social media lurking in the background, or need to rotate the photo so that it's lined up properly. You also have the option to change the scale of the photo.
Open Google Photos.
Tap the photo you want to edit.
Tap the slider icon at the bottom of your screen to open the editing tools.
Tap the crop icon on the bottom right of the screen.
To adjust the angle of your photo use the slider bar at the bottom of the screen.
To rotate your photo tap on the rotate icon at the right of your screen.
To change the aspect ratio, tap the icon on the left side of your screen, and then tap the ratio you desire.
To zoom on your photo, pinch your fingers to zoom in.
To crop your photo use your finger to drag the corners of the photo to where you want them.
Tap Done to save your edits.
How to undo edits
There are times when you finish editing a photo and realize that something about it just looks off. Nobody wants to upload a photo that looks goofy thanks to over saturation, for example. That's why it's so easy to undo all of those crazy edits you just applied to your photo with just a tap of a finger.
Note: Google does not make permanent changes to any of your photos, so any edits can be undone for as long as the photo remains on Google Photos.
Open Google Photos.
Open the edited photo that you want to revert.
Tap the overflow icon that looks like three vertical dots at the upper right of your screen.
Tap undo edits to remove all edits and revert your photo to its original form.
Don't forget Assistant
One aspect of Google Photos that is often overlooked is the incredible Assistant, which uses your photos to create GIFs, collages, stylized photos and more. It even groups together photos from a particular day.
Understanding Assistant in Google Photos
Google Photos makes editing easy
Google Photos is an excellent all around app for the photos that you take with your phone. It's also got the editing tools that you need in order to make sure that your photos look as fantastic as possible before you upload them. Whether that means rotating and cropping a photo, adjust levels of light and color, or using filters to make your photos look otherworldly, Google Photos has you absolutely covered.
Have you used the editing tools within Google Photos? Is there an editing tool we failed to mention? Be sure to tell us all about it in the comments below!
Jen is a staff writer who spends her time researching the products you didn't know you needed. She's also a fantasy novelist and has a serious Civ VI addiction. You can follow her on Twitter.
Google Photos is awesome! I wish though they had a way to quickly reduce the pixel density to make the file size smaller and easier to share.

Google Photos is nice but after what Google did with removing the Shopping List from Keep I am scared to move my photos to Google Photos. They may forcefully move your photos to their Express service so they can print them for you. It seems Google has lost their way. I have been patiently waiting on the sidelines to pick up a Pixel (If they ever become available again....another Google screwup) but the moves they are making lately makes me rethink my plans. Currently using iCloud Photos with my iPhone but thought about using Google Photos for cross platform reasons.

Did you join the waiting list for the Pixel in the Google Store?

Ummmm.... Whaddya mean no shopping lists in Google Keep? If you are talking about check boxes, they are still there.

I just use white out correction marker on my screen to edit all my photos. It just seems easier that way.

I'm using Photos as my gallery app since HTC replace Gallery with Photos, refuse at first, but now is my favorite gallery app, very complete and useful, and integrated with cloud backup.

How do I edit THE ACTUAL *NAME* OF THE DANG PHOTO???? Please let me know if I am dense, but it appears that we don't have an easy way to change the name of the photo within Google Photos. (and if I am dense, tell me how to do within the service)

Kelton, the only way I can do it is download the images give them a filename. Then on Google photos delete the images, now upload those images I have changed their filename. Yes, a pain Another thing that bugs me is the inability to search for data in the Description field. If we could do that the filename would be less important.

I remember hearing about a new feature in Google Photos that would - in their example - remove the chain link fence out of a photo of a baseball player (that was on the other side of the fence). When might something like that roll out?
Android Central Newsletter
Get the best of Android Central in in your inbox, every day!
Thank you for signing up to Android Central. You will receive a verification email shortly.
There was a problem. Please refresh the page and try again.