Is hardware or software a bigger determining factor when buying a phone?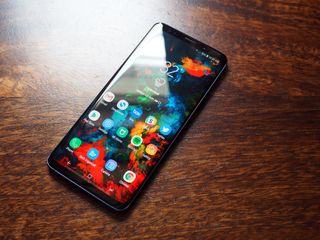 It's time to buy a new phone. You walk into your nearest carrier store and take a look at the walls of options, surrounded by glowing screens and logos. The phones are sorted by their price and brand, and you probably already have an idea of what you're after. But what ultimately makes up your mind? Is it the shiny hardware? Or did something about the software grab your attention?
Ideally, your phone will nail both the hardware and software, but that's rarely how it goes. For a lot of Android enthusiasts, the Pixel 2 XL was supposed to be that perfect marriage ... until it had those wild display issues and a laundry list of other problems. It's mostly fine now, but despite still being one of the best phones you can buy, the Pixel 2 XL definitely isn't perfect on all fronts.
One of the reasons I held off on last year's Pixels was because they lacked waterproofing. This year, I was disappointed that the Pixel 2 still doesn't have wireless charging. It's not essential or even important for a lot of people, but I've started using wireless charging almost exclusively in my daily routine and it's just been nice to not have to mess with cables.
Other users refuse to buy the Pixel (and most other phones these days) because it doesn't support microSD expansion, and some still hold out for replaceable batteries — though sadly, their options are nearly nonexistent at this point. Maybe you wish the Pixel 2 had the wide-angle lens of the LG V30, or a physical camera button. Whatever your preference, you almost definitely have some minimum requirements to the hardware of your phone.
On the flip side is a phone like the Galaxy S9. From a hardware standpoint, the Galaxy S9 topples over the Pixel 2 in almost every way. It has the wireless charging I long for, a more powerful processor, more widely accepted mobile payments through MST and Samsung Pay, and significantly smaller bezels while retaining (admittedly lesser) stereo speakers.
I don't think many people will argue against the S9 being one of the most beautiful and finely crafted phones around, but the software is bound to cause a bit more disagreements. Though it offers more features, the Samsung Experience software on the Galaxy S9 is vastly different from stock Android on the Pixel 2, with forked menus and duplicate apps galore — nearly every Google app has a Samsung counterpart, from the web browser to the email client and even the app store.
For me, that's easy enough to look past these days, especially with how easy it is to install a third-party launcher or even just hide the offending apps. I enjoy some of the added benefits that Samsung brings, namely Samsung Pay and some of the new camera tricks like 960fps slow-motion video, but if you just can't get along with the software experience then the Galaxy S9 might not be for you.
Likewise, the Huawei Mate 10 Pro is a great phone with outstanding battery life and beautiful hardware, but its EMUI software can be a huge pain point for users more accustomed to traditional Android experiences.
The good news is that these days, even bad software is still pretty good, and even budget hardware can accomplish a lot of what you used to only find in flagships. So what's your stance? Do you go for hardware features first, or is the core software experience more important to you? Let us know in the comments below!
Get the Android Central Newsletter
Instant access to breaking news, the hottest reviews, great deals and helpful tips.
Hayato was a product reviewer and video editor for Android Central.