The Dell S2716DGR 27-inch G-Sync monitor is down to $299.99 at Best Buy. You can also find this price through the Best Buy eBay storefront if you prefer to shop on eBay. Other retailers sell it for at least $70 more like Amazon or for as much as $150 more at Walmart.
G-Sync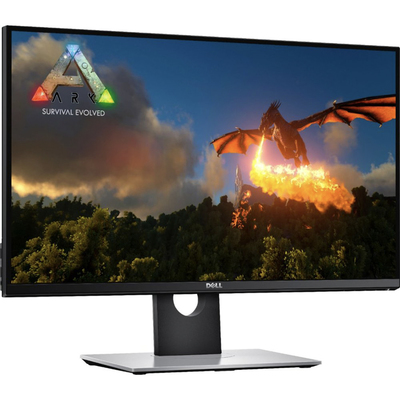 This screen is from 2016, but it has everything you need. G-Sync, 1440p resolution, 144Hz refresh rate, and a fast 1ms response time. It even includes a USB hub, HDMI, DisplayPort, and 350 nits of brightness. Comes with 3-year warranty.
$299.99 $370.00 $70 off
The "2716" in the model number S2716DGR indicates a 27-inch screen from 2016. It's still a fantastic screen so that's not really a big deal, but if you're more interested in something current you can get the Dell S2719DGF for $306 at Best Buy right now. That's not near its lowest price ever, but that monitor only has FreeSync. It is G-Sync compatible, but you lose features not having native G-Sync (with the compromise being a much less expensive price). The 2016 monitor has G-Sync natively and that may matter more to you.
The screen uses a TN panel because these offer the fastest response times. They sacrifice the viewing angles of an IPS panel and the contrast ratio of VA, but if what you're interested in is competitive gaming, this is the way to go. You should be buying this because of the affordable access to Nvidia's G-Sync technology, so gaming should definitely be a priority for you.
The specifications include a 2560 x 1440 pixel resolution, 144Hz refresh rate, and a 1ms response time. It also has 350 nits of brightness. The connectivity options include HDMI, a DisplayPort, and a USB hub with two USB-A ports. The screen also has 100x100mm VESA wall mounting. If you want to get the highest refresh rate and make use of the adaptive sync technology, you'll want to connect your graphics card to the monitor via DisplayPort.
It's covered by a 3-year warranty from Dell. Users give this monitor 4.6 stars out of 5 based on 1,892 reviews at Best Buy.
We may earn a commission for purchases using our links. Learn more.