Byte is the name of Vine's successor and is launching in Spring 2019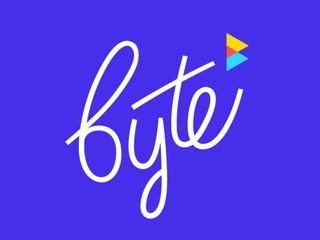 As hard as it is to believe, it's been almost two years since Twitter officially shut down Vine in January 2017. Vine's founder Don Hofmann shared a logo for "V2" last December suggesting that a sequel to Vine was in the works, and now almost a year later, we know what it'll be called and when we'll be able to play around with it.
No, it's not called Vine 2. The new video looping service is called "Byte", and according to a tweet from Hofmann this afternoon, it'll launch in Spring 2019.
You can register for updates at byte.co, and if you want to follow the service on Twitter, you can do so at @byte_app. Despite the name change, this is a proper Vine successor.
https://twitter.com/dhof/status/1060613270770475008
Unfortunately, that's about all we know for now.
Vine used to be the app a few years back, and now in 2018, lives on through endless YouTube compilations. Some apps like TikTok have tried to recreate the magic of short online video clips, but at least in my experience, nothing's yet to come close to the perfection that was our sweet, innocent Vine.
That could all change with Byte, and as a former Vine lover, I can't wait to see how it turns out.
Signing off from Android Central, this is Linda Carson from ABC 7.
Joe Maring was a Senior Editor for Android Central between 2017 and 2021. You can reach him on Twitter at @JoeMaring1.
My friend said she missed vines just a couple weeks ago, and decided that Tic Toc was terrible and she was not going to install it on the phone I bought her. She'll be excited about this :)
Android Central Newsletter
Thank you for signing up to Android Central. You will receive a verification email shortly.
There was a problem. Please refresh the page and try again.